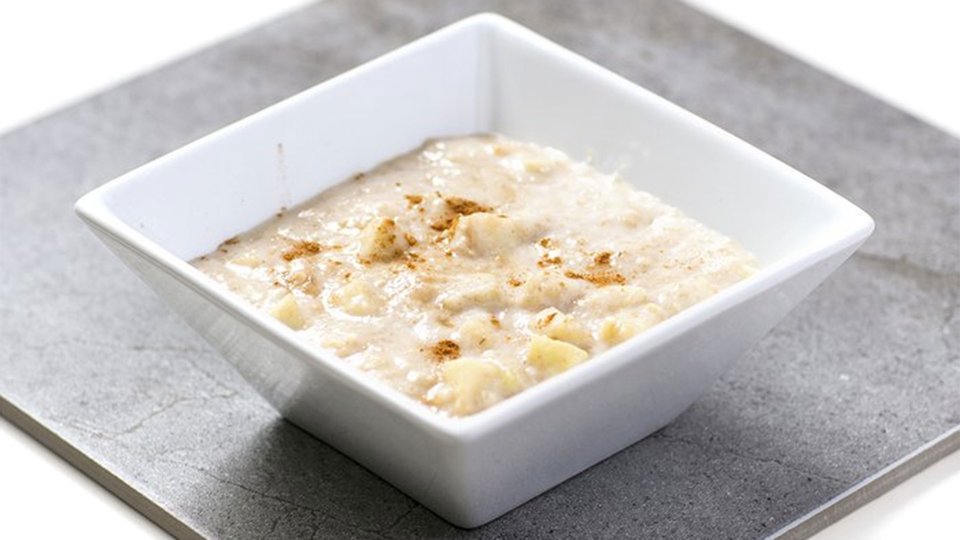 This recipe is about three things: texture, flavor, and sweetness. From the sweet cinnamon-sugar combo to the crunch of the apples (which contrasts nicely with the smooth oatmeal), this meal will settle any hankering you've got for apple pie.
Ingredients
⅓ cup rolled oats
⅓ cup water
½ apple, diced
1 tsp cinnamon
1 tbsp brown sugar
1 tbsp unsalted butter
1 tbsp powdered Stevia
Directions
Mix apple with cinnamon and brown sugar.
Top with warm oatmeal. Mix and serve.