YOU DID IT!
You have a new look — and hopefully a new outlook! Congratulations on completing the Still In It Challenge. Meet the winners and prepare to be inspired.
GRAND PRIZE WINNERS
We had thousands of worthy challengers who put in time, hard work, and plenty of sweat. But these two rose to the top thanks to their awesome transformations.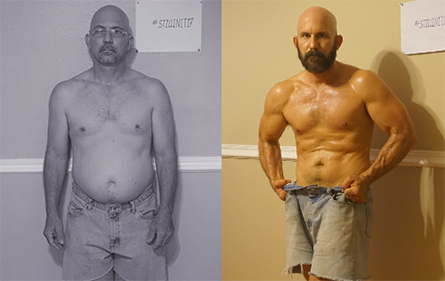 Paul Apollo Konz
Prize: $20,000
Paul Apollo Konz of Ovideo, Florida, shed 27 pounds and 14 percent body fat. How'd he do it? He went from couch potato to six-pack king! Not only did he lose weight, but he gave his life a boost: "I feel 25 years younger!"

TRANSFORM FOR LIFE WINNER
For some committed transformers, once is never enough. Our Transform for Life Winner has completed multiple challenges to carve the body he has today — and he's still in it!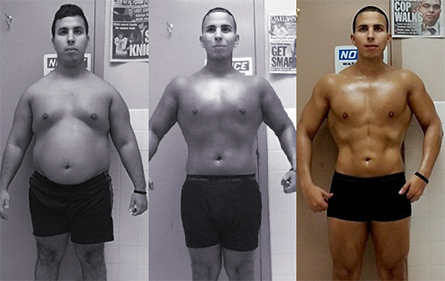 Daniel Ramos
Prize: $10,000
This is the second transformation challenge for Daniel Ramos from Yonkers, New York. Over the course of six months he's lost 100 pounds and an astounding 32 percent body fat! He's been getting lots of encouragement from friends and from fellow lifters at his gym, and we can't wait to see what he does next.