WELCOME TO WEEK 6
These last few weeks are going to test your resolve. But don't worry: We're here to help. Up your agility, challenge your endurance for a chance to win some sweet new headphones, and save on a major muscle maker. You've got this.
LEARN & SAVE WITH DYMATIZE
20% OFF
DYMATIZE
SUPER MASS GAINER
Shop Now
Use Code: STILLINITWK6
Expires June 4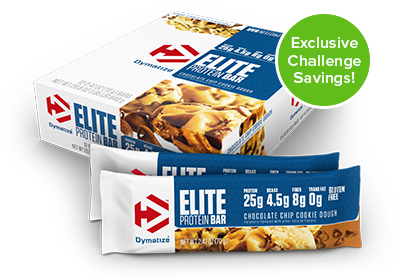 Super Mass Gainer
Know It: A major does of protein and calories to take the guesswork out of gaining*
Use It: Post-workout or between meals
WEEK 6 TRAINING
Let's talk about why plyo and conditioning matter and what you get out of them.
WEEK 6 CHALLENGE:
CONDITIONING CHALLENGE
Sweat through 40 minutes of whatever endurance activity you choose. Post your hard work on Instagram, Twitter, or Facebook and tag #stillinit @bodybuildingcom @dymatize
Weekly challenges are optional, but they're you're chance to win prizes from Dymatize!
WEEK 6 PRIZE:
This week's winner will stay motivated with Beats by Dre Solo3 headphones!