If you're watching your carbs, salads are usually a big part of your nutrition plan. But salads don't have to be boring or bland! Try this unique recipe and learn how to make your salad special.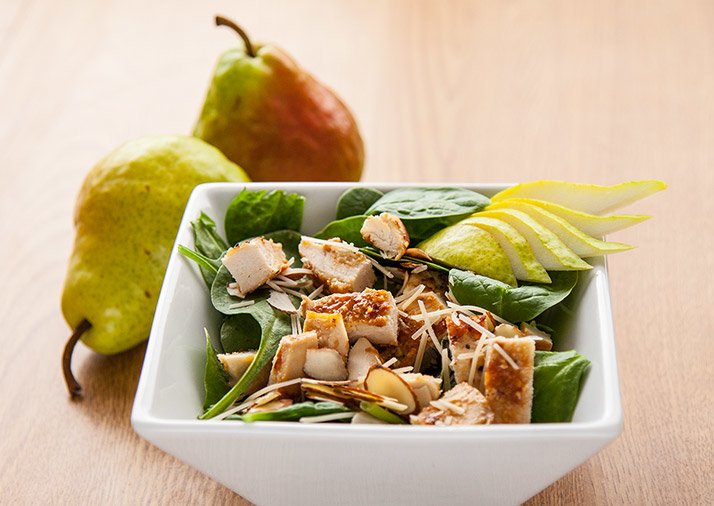 Ingredients
Ingredients for salad
Bartlett pear, sliced
1/2 pear
---
---
Parmesan cheese, shaved
1 tbsp
---
---
---
---
Baby spinach
4 large handfuls
---
Ingredients for chicken
Chicken breasts, thinly cut
2
---
---
---
---
---
Directions
Directions for salad
In bottom of large salad bowl, add oil, vinegar, salt and pepper.
Mix well.
Pile spinach on top and add pear slices and almonds.
Toss when ready to serve.
Directions for chicken
Preheat nonstick grill pan over medium heat.
Mix all spices together and sprinkle over both side of chicken.
Drizzle oil over chicken and add to pan.
Cook 7-9 min on each side until done.
Nutrition Facts
Serving size: 2 breasts
Recipe yields: 1 serving
Amount per serving
Calories 655