Fitness 360: Jim Stoppani, PhD, Supplementation Program
Supplements are designed to give you a health boost and a performance edge, and Jim Stoppani, PhD, uses them for both. Get his plan here.
Supplements are a big part of Jim Stoppani, PhD's, nutrition plan. His column is titled "Ask The Supplement Guru" for a reason! Just like he did for his training and nutrition programs, Jim uses research to back up his supplement choices. Guesswork is a recipe for failure, not success.
Jim Stoppani, PhD, Fitness 360

Watch The Video - 18:04
More Science, More Supps
"Supplements help provide nutrients in a more concentrated form. We know that certain supplements can help increase muscle mass, strength, and increase fat loss. I am a firm believer in the benefit of supplementing a good diet with the proper ingredients, taken in the proper doses at the right time. I have seen the benefits of supplements firsthand in the lab, in myself, and in the thousands of people who I have worked with"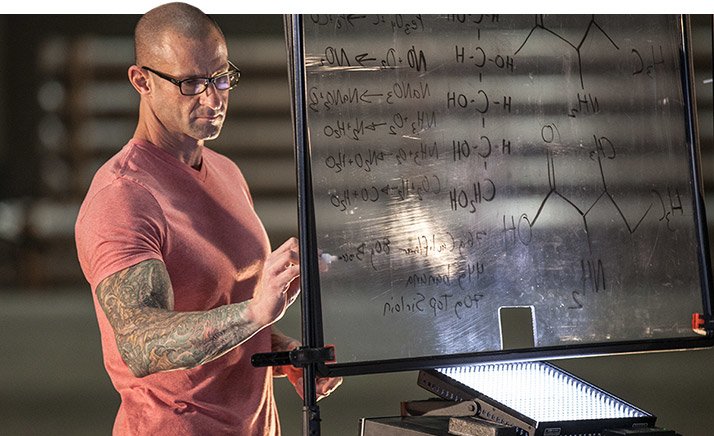 Jim admits that all the information out there, much of it conflicting, can be overwhelming. He suggests that every person interested in supplementation should do his or her own research. "A good place to start is Bodybuilding.com, where you can read my articles," he says. "You can also go to PubMed and search for scientific articles on certain ingredients like creatine."
In fact, Jim is so passionate about supplements that he started his own company to create them.
Jim's Supplement Regimen
Upon Waking
Breakfast
---
---
Lunch
---
---
2 hours Before Workout
Pre-workout
---
Peri-workout
---
Post-workout
---
1 hour Before Bed
---