Fall Treats: Protein Pumpkin Parfait
Add some flair to your dessert, or your breakfast, with this ridiculously good, muscle-building pumpkin parfait!
The leaves are changing, temperatures are dropping, and everywhere you go you see bright orange orbs. "Oh my gourd," you say, "it's time for pumpkin!" But there's more to pumpkin than just pie.
This year, kick things up a notch with a pudding creation that will send your Jell-O packets packing. Snack on this parfait as a midday meal or indulgent breakfast.
Protein Pumpkin Parfait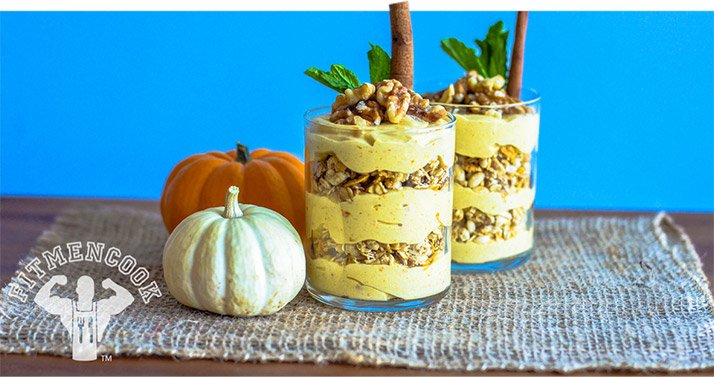 Ingredients
---
---
---
---
---
---
---
---
---
Directions
In a bowl, combine protein, Greek yogurt, pumpkin, vanilla extract, and spices. Mix together with a spoon until the consistency is smooth.
Once mixed, simply top with your favorite store-bought or homemade granola. You can also add your choice of nuts or seeds. I recommend almonds or walnuts.
---
Nutrition Facts
Serving Size (Without optional ingredients)

Amount per serving
Calories 510