Ask The Muscle Cook: Know Any Healthy Protein Snack Recipes?
Fitness nutrition doesn't have to be the same ol' boiled chicken breasts, baked potatoes and broccoli. I can help you turn plain and boring into amazing and delicious!
Q: I've been assigned to bring finger food to a party. Any ideas besides veggie trays?
Parties and social gatherings are always a struggle for people trying to reach their muscle-building or fat-loss goals, especially if you party often! I always tell clients to bring healthy food with them. That way, they can have fun with their friends and family without jeopardizing their health and fitness goals.
You might also be surprised to find that your healthy alternative will be a popular option for other guests. They'll be asking you how you made your delicious snacks! The next time you're asked to bring food to a party, try one of these healthy, high-protein snacks.
1. Egg White Bites
(Directly from Anabolic Cooking)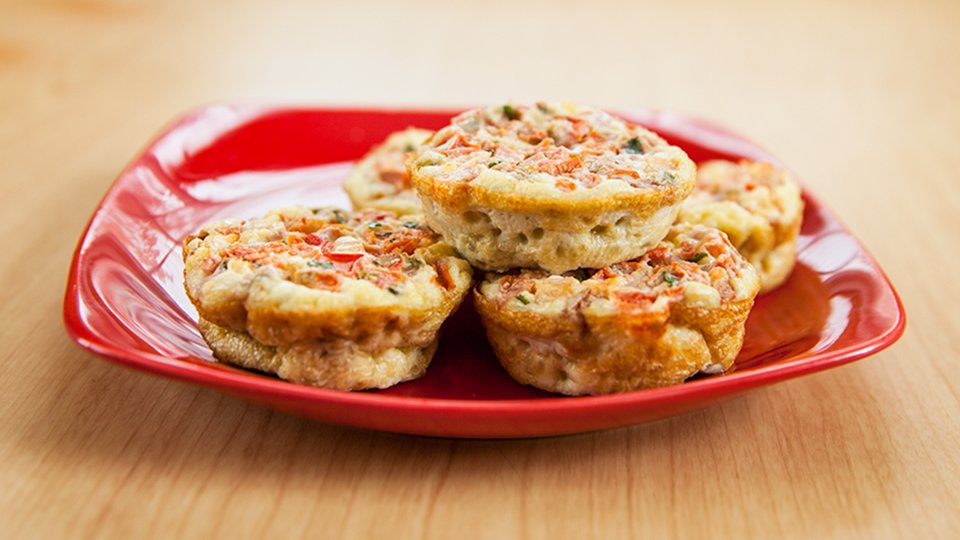 2. Guilt-Free Spinach Dip
(Directly from Anabolic Cooking)