Usually, pork isn't a part of the "lean protein" list. But I think it's great because I get tired of eating chicken and turkey all the time! Sure, pork has a little more fat than the other white meats, but it almost always fits into my macros just fine.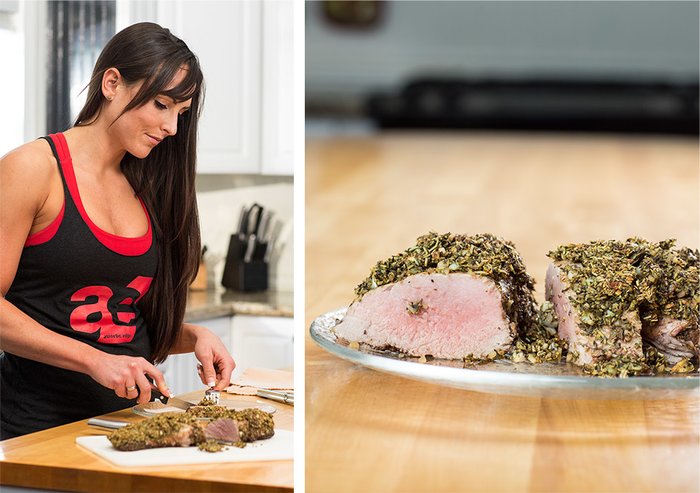 I use this recipe often when I'm cooking for other people because it looks and tastes gourmet, but it's actually quite simple to prepare! The tangy crust is unique and flavorful, and if you don't overcook the pork it'll be juicy and rich.
After you try it, come back and tell me how you liked it. If you have any suggestions for your own spin, let me know in the comments section below!
Kendall's Kitchen: Mustard-Crusted Pork Tenderloin
Watch the video - 2:38