At Bodybuilding.com, we've been in the health and fitness industry for over two decades. The mission is simple. Your transformation is our passion. We are your personal trainer, nutritionist, supplement expert, lifting partner, and support group. On top of providing you with technology and tools, we've also provided you with products needed to become your best self. With every community member in mind, here is how we got there. 
How it all Began
On April 13th, 1999, our founder, Ryan Deluca, made Bodybuilding.com available to the world. Some people may not realize that one of the two brands we sold at that time was our own brand - Higher Power. Higher Power started out as a creatine supplement, but throughout the next couple of years, the line expanded to include protein and many other supplements prevalent at that time. The underlying concept of this brand was to provide high quality products at an affordable price, so everyone had their opportunity to pursue their health and fitness goals. This product line stuck around through the majority of the 2000s.   
Foundation Series and Platinum Series
After a couple years of reformulating, Bodybuilding.com introduced the exclusive collections - Foundation Series and Platinum Series - which quickly became best sellers. The Foundation Series featured essential supplements like fish oil, multivitamins, pre-workout, and protein. We didn't introduce any cutting-edge ingredients or "advanced" formulas in the Foundation Series because our focus was to keep the basic necessary ingredients and cost down.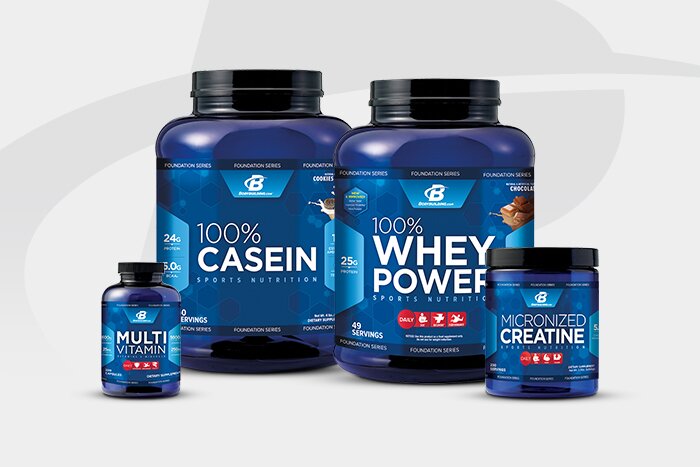 However, that's why we came up with the Platinum Series as well. This collection of products included innovative ingredients and formulas. These products were more aimed at those competitors and fitness enthusiasts, but did cost a little more. Between the two, this kept us going strong for several years. However, we know the landscape and science is always changing in this industry.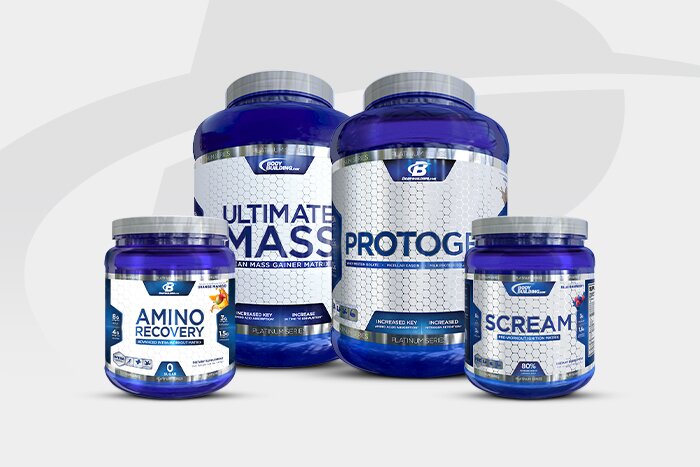 Evolution of Signature
If there's one thing we have learned through all this, it is making sure we commit ourselves to creating a line of products that are effective and will help you reach any health and fitness goal. Again, this is why we took a couple of years to reformulate, rebrand, and launch our now existing product line in 2018 - Signature Series. We decided it was time to go back to our roots and create high-quality products that drive results at a good value. By doing this, we aim to make our products accessible for the whole health and fitness community while maintaining the integrity of quality. That's exactly what we've done with the Signature Series for the last couple of years. We've also made a commitment to all of you to be innovative with our products, ensure they work, and look appealing.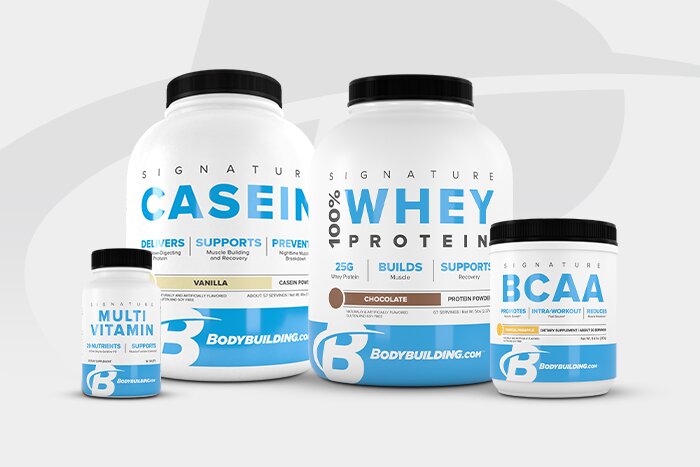 A perfect example of this is the rebranding we just completed at the beginning of 2022. Rather than the white and blue label, we went with black and a more vibrant shade of blue. Additionally, we have become more dynamic with our flavor profiles. Rather than just having Vanilla as the flavor on our Signature 100% Whey, we have gone through rigorous tasting tests to identify the specifics which is why it is now considered Vanilla Cream. By doing this, you now have an even better idea of the taste without even trying it! I don't know about you, but we think these changes are awesome! 

Check out our full Signature Series HERE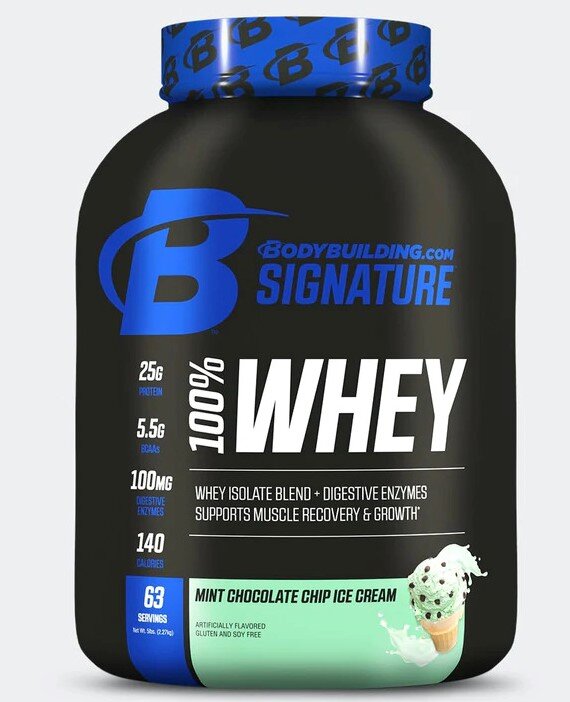 Bodybuilding.com Signature 100% Whey Protein Powder
Perfect first thing in the morning, between meals, and especially after your workout.
What's Changed? 
Other than the different looks throughout the years, we've made a couple key changes to ensure our products continue to be innovative. One of the biggest commitments we have made with our Signature Series is transparent labels. We believe it is imperative to understand what you are consuming, so no proprietary blends are used. With our products, you will always know the exact amount of ingredients you are consuming. We've also made sure to use science-backed ingredients and dosages that are proven to be effective. 
Here is a great example of how we've utilized better ingredients. In our Foundation Series, we used Whey Protein Concentrate as the primary protein in 100% Whey Power. In our Signature Series, we use Whey Protein Isolate which is a cleaner source of protein for the 100% Whey. We've also eliminated the use of Soy Lecithin and moved to Sunflower Lecithin since we understand that some people want to avoid soy as much as possible. 
What's Next?
We all know that it takes time and commitment to reach those health and fitness goals you have set out for yourself. We also understand that each person has their own unique needs in order to reach those goals which is why we are continuing to progress with our Signature Series. The real question is how? Stay tuned throughout the rest of this year because we are planning on making a big splash to ensure everyone has the right supplements to help them achieve their goals. You won't want to miss what we've been cooking up in the lab!