Welcome back to Everyday Beast. I'm Rob Smith, and today we're changing things up a bit. We're making a pre-workout lunch first, then pairing it with my favorite high-volume shoulder workout.
What you eat before your workout matters. Your pre-workout meal should fuel you, not set you back, no matter what type of training you're about to do. You need a decent amount of carbs and a healthy dose of protein to help support your muscle recovery while you train.
What you're looking for in a pre-workout meal is fuel to sustain you for an extended period of time, especially right before you lift heavy. We're not looking for simple sugars here—we're looking for something to keep you fueled throughout the workout.
Good Food for a Great Physique
Good food is the building block to creating a great physique, but by using simple, everyday ingredients to change things up, you will be able to sustain your motivation and reach your goals.
When you take it a step further and actually start enjoying the process—learning about the foods you're eating, prepping them, eating them—your success will be that much greater.
Eating for a healthy physique is not just following the mundane, it's venturing outside of your comfort zone to create something new. And, hey, it's good!
Today, we're making a grilled salmon burger. So before we hit the gym, we need to hit the kitchen. Bear in mind, I weigh 220 pounds, and what I eat might not work for you if you're 180 or 150 pounds. But it's very easy to manipulate all of the Everyday Beast recipes to fit your own goals.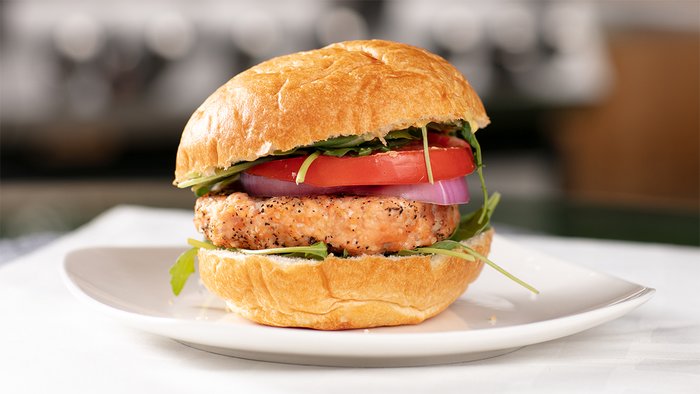 Ingredients
16 oz wild salmon
½ cup whole-wheat panko bread crumbs
30 g low-fat parmesan cheese
1 tbsp olive oil
salt and pepper to taste
3 serving whole-wheat hamburger buns
Directions
Preheat the grill or warm a grill pan on medium-high heat on the stove.
Place the salmon in a food processor and pulse to chop to a consistency of ground chicken or ground beef. Do not blend the salmon or it will end up as a paste.
Scoop the salmon into a large bowl and add the panko bread crumbs, grated parmesan, and olive oil. Mix to combine.
Divide the mixture into three even portions and form into patties. Season with salt and pepper and place on grill. Cook 3-4 minutes per side, making sure the salmon is golden brown before you flip it over.
To make the burgers, open a multigrain bun and layer the bottom half with Dijon mustard, arugula, cooked salmon patty, onion, and tomato. Top with additional arugula and mustard before covering with top half of bun.
Everyday Meal Prep for Everyday Success
The salmon burger recipe makes three patties. You can have one for your pre-workout lunch, then add the other two to your meal prep, or maybe have another one later in the day or even tomorrow morning.
One of the biggest challenges you'll face when you have a long-term physique goal is just the monotony of the everyday meal prep. Don't let meal prep beat you down. Educate yourself, empower yourself to make better choices. Mundane is not going to overcome you.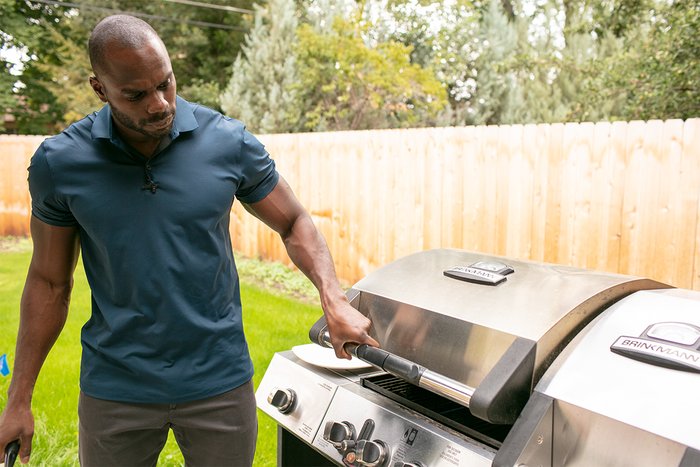 Anytime you can prepare food in batches to save time later, even if it's just one recipe, do it. Having a variety of the right foods in front of you ready to grab when you need energy for a workout is exactly what being an everyday beast is all about. The right foods provide the right fuel and keep your body lean and mean.
Now that you've finished your burger, you're ready to go. It has your protein, it has your carbs, it has your fat. Eat this, give it some time to digest, then it's time to hit the gym for our shoulder workout.
I like to give myself an hour between when I eat and train, but only you know your body like you do, so if you need longer, go for it. Just make sure you have the energy you need before you hit the gym by having a quality meal an hour or two before you train.
Beast of a Shoulder Workout
You're ready, you're fueled. Now it's time to hit this shoulder workout. We're going to start off with the seated Arnold press, then side raises, then partial side raises, front raises, then round things out with rear delt flyes and face pulls. It's time to put this fuel to work.
Everyday Beast Shoulder Workout


+ 6 more exercises

BodyFit
$6.99/month
2,500+

expert-created single workouts

3,500+

how-to exercise videos
Detailed workout instruction
Step-by-step workout tips
Training at gym or at home
Access to Workout Plans
Access to Bodyfit App
Store Discounts
Already have a Bodybuilding.com account with BodyFit? Sign In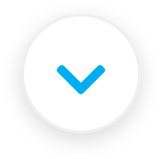 What comes with BodyFit?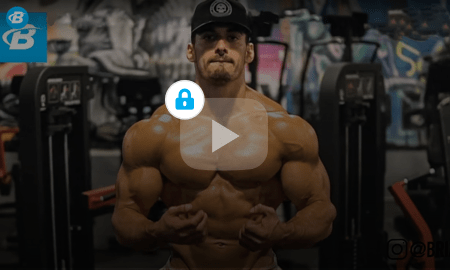 Instructional Videos

Don't risk doing a workout improperly! Avoid injury and keep your form in check with in-depth instructional videos.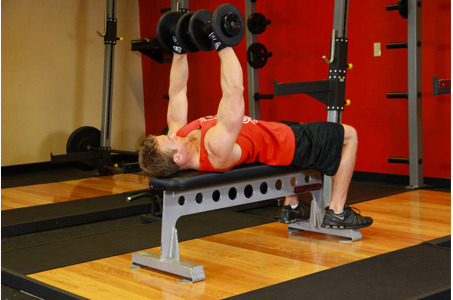 How-to Images

View our enormous library of workout photos and see exactly how each exercise should be done before you give it a shot.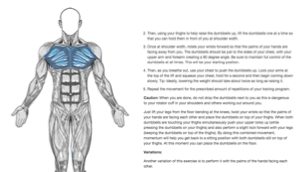 Step-by-Step Instructions

Quickly read through our step-by-step directions to ensure you're doing each workout correctly the first time, every time.
The goal of this workout is to use some high volume to build our shoulders and make sure we hit all three heads.
The Arnold press can be done seated or standing, whichever you prefer. Standing is great for working your core. This exercise works both your mid and front delts in one movement. It's what gave Arnold his impressive shoulders, so you know it's going to build mass.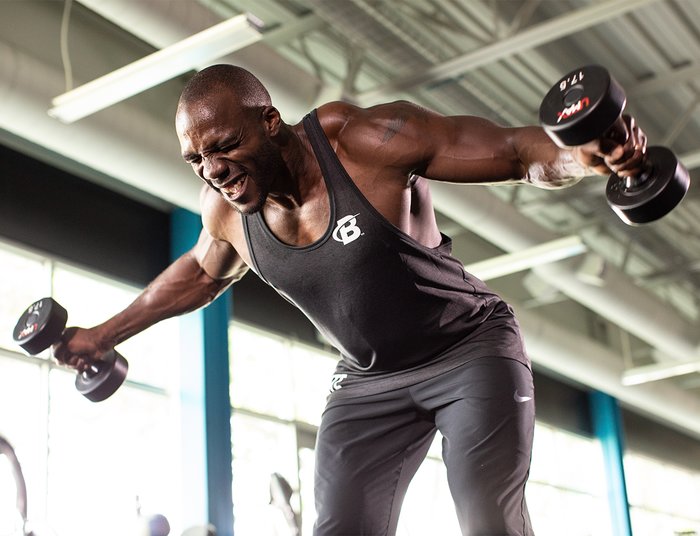 Moving on to front raises, side raises, and partial side raises. Form is pretty straightforward on all of these exercises: Keep your back straight, core engaged, and don't use momentum to swing the weights up. I like to do partials because it adds an element of tension and that's where we grow.
Once the front and sides of your shoulders are toast, it's time to move to the back of your delts. You'll finish the workout with some rear-delt-fly action and high cable face pulls. To really target the rear delt, think about pulling your arms out wide for each exercise, and try not to squeeze your shoulder blades together.
There you have it, great lunch, great workout—another successful day in the books. Be sure to catch us next time when we show you how to eat, lift, and live like an everyday beast.