Thanksgiving is a time for being grateful, and yes, to chow down on good eats. Both halves are equally important!
These dishes may be lighter than your typical turkey day sides, but they sure don't taste like it. We make these exact recipes every year in my house, and people actually like them more than the classic Thanksgiving versions loaded with sugar and additives.
This year, try whipping them up for you and your loved ones. Don't be surprised if you become a convert.
1. Bacon And Green Bean Casserole
I'll never forget the first year I decided to make this "healthier" green bean casserole. My husband insisted that I also make the traditional one from the back of the French's Fried Onions can in case it didn't turn out.
After trying both, my family agreed my version was way more flavorful, and now it's the only way we eat green bean casserole.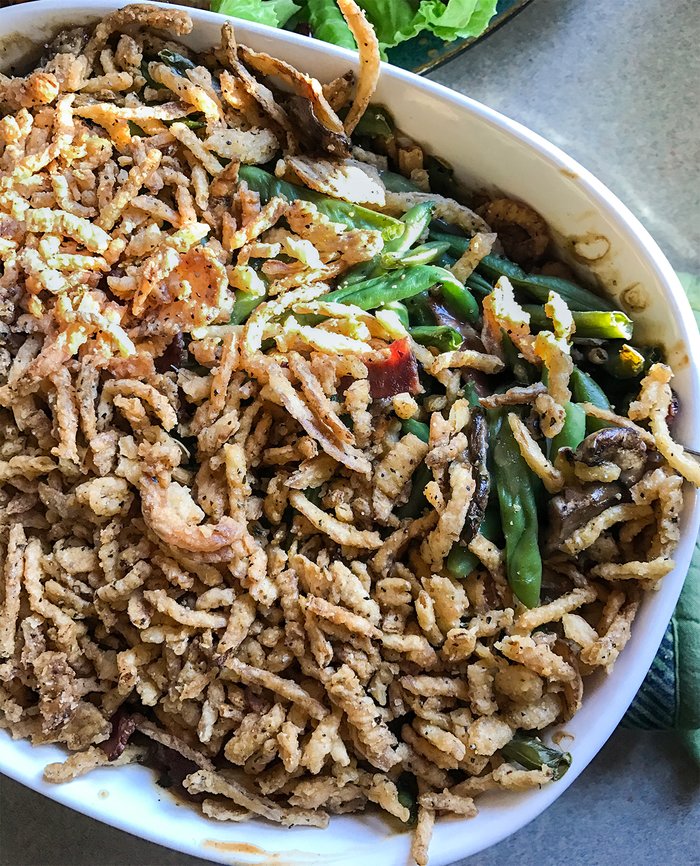 2. Yam And Pumpkin Casserole
This sweet casserole was inspired by a dish my sister, IFBB Bikini Pro Ruthie Harrison, made on year. It's seriously decadent enough to have for dessert!
We like ours topped with all natural marshmallows with no weird additives or food dye—yes, these actually exist!—but you can also leave them off for a lower-sugar version.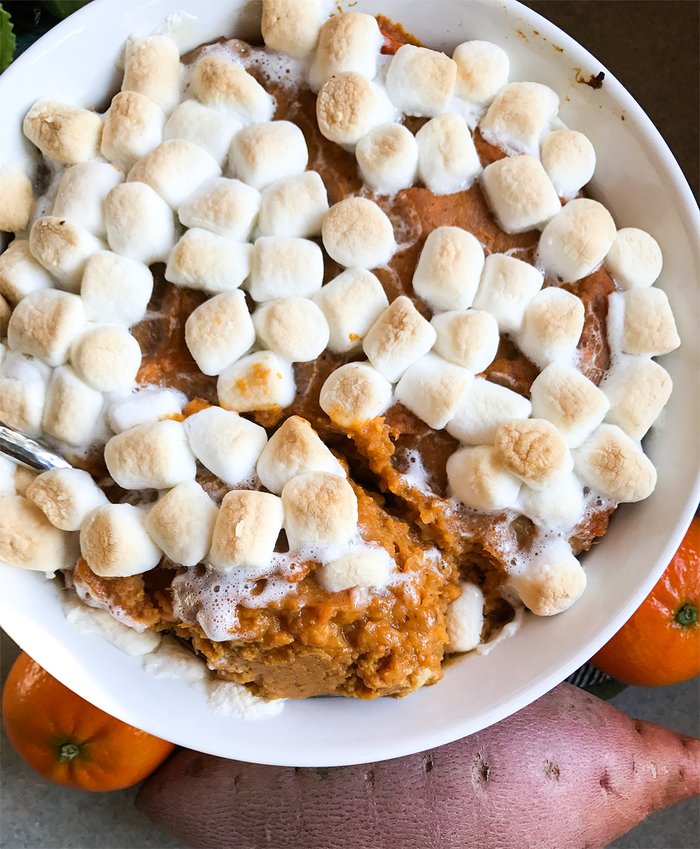 3. Garlic Mashed Red Potatoes
These mashed potatoes are always a hit. I like mine a little lumpy, but they're wonderful creamy too. No one will care in the least that you used protein-packed Greek yogurt instead of butter. In fact, the slight yogurt tang is always a hit!