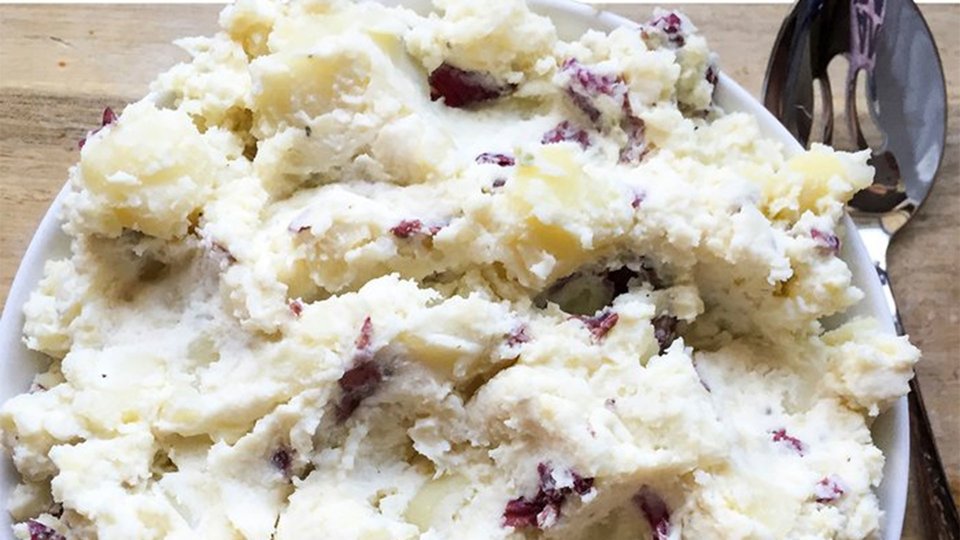 These mashed potatoes are always a hit. I like mine a little lumpy, but they're wonderful creamy too. No one will care in the least that you used protein-packed Greek yogurt instead of butter. In fact, the slight yogurt tang is always a hit!
Ingredients
2½ lb red potatoes, quartered
¾ cup nonfat plain Greek yogurt
⅓ cup low-fat parmesan cheese
½ tsp garlic powder
½ tsp table salt
¼ tsp, ground black pepper
Directions
Cover red potatoes with warm water in a large pot, salting generously.
Bring water to a boil, and then reduce heat to medium-low and simmer potatoes 15-20 minutes until pierced easily with a fork.
Remove pot from heat and drain water.
Add Greek yogurt and remaining ingredients to potatoes; mash with a potato masher until creamy. Add more water or milk if potatoes are too thick. Serve hot.