There's more to a chopped salad than wedges of tomato and slices of cucumber toss atop a bed of lettuce. Take that boring bowl of veggies to the next level with one of these salad wraps! Not only are they easy to make, they're also a portable, grab-and-go food that can be customized to your palate.
Each of these recipes offers up something unique. Whether you're craving Asian, Latin, or Greek, you're sure to find the wrap for you. Looking to cut back on carbs? Ditch the tortilla, and dig into a salad that will make your taste buds sing.
1. Asian Ramen Peanut Chicken Wrap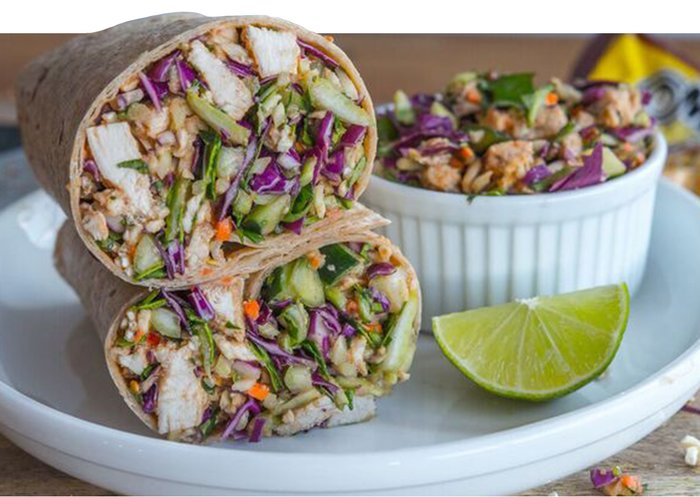 Put packaged ramen to good use with this healthy chop that kicks up the conventional college-student staple and turns it into a restaurant-worthy entrée. This salad-turned-wrap brings color to your plate with purple cabbage, crisp green bok choy, and green and orange shreds of broccoli slaw.
The added zing of the sweet-and-spicy peanut dressing make this one meal you don't want to miss!
2. Latin Salmon Pineapple Wrap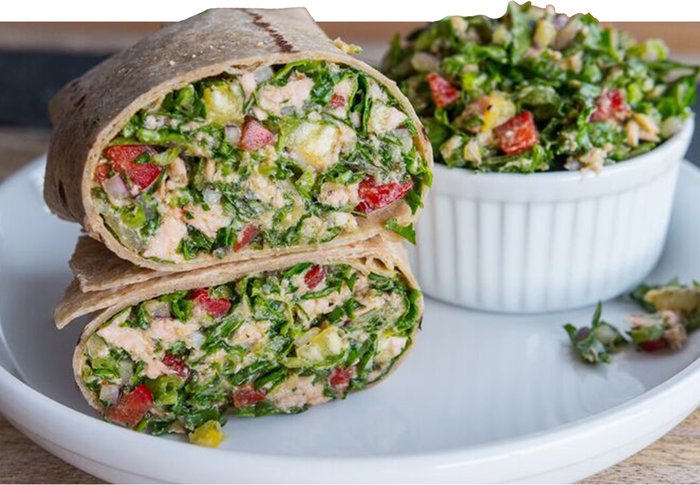 Ditch the usual scoop of deli-counter tuna salad on a bagel! Instead of going for the same old fish, dig into some salmon. Paired with fresh pinapple for a citrus kick, and topped with creamy avocado dressing for a dose of healthy fats, this wrap is something you'll want to sink your teeth into.
3. Mediterranean Greek Wrap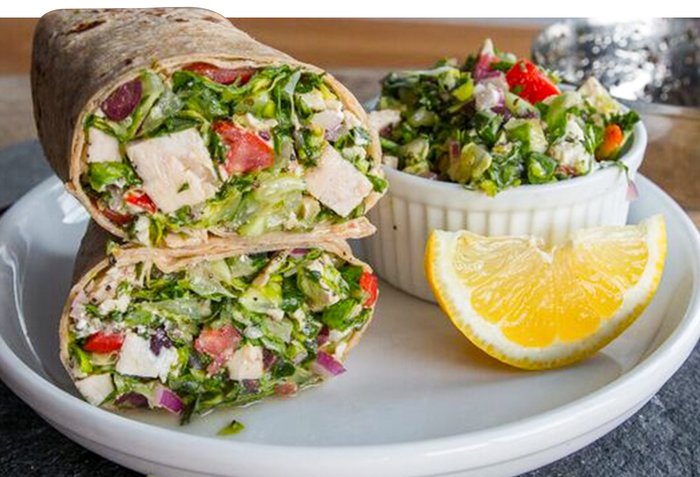 You can't go wrong with Greek! This chopped chicken wrap combines olives, tomatoes, cucumbers, and goat-cheese crumbles for an authentic taste with a protein-packed punch. Add some zest with the lemon vinaigrette, and you'll hit all the right notes.