Weider
Pro 255 L Adjustable Weight Bench
,
90° adjustable bench to target decline through incline positions
Features 4-roll leg lockdown for stability, Durable vinyl seats and an exercise chart to optimize use
Price:
$79.00
( / Serving)
Product Overview
Pro 255 L Adjustable Weight Bench
If you're looking for a great strength workout, the Weider® Pro 255 L Bench is perfect for you. Featuring a 90-degree seat adjustment, this bench is ideal for dumbbell exercises and other weight lifting workouts. A 4-roll leg lockdown adds stability for more controlled training. Plus, an included exercise chart helps you maximize your workouts—without the expense of a trainer.
Seat Adjustment
Ideal for dumbbell exercises and other weight lifting workouts, this bench adjusts to deliver a personalized workout and proper exercise form.
4-Roll Leg Lockdown
Enjoy comfortable stability and a more controlled workout with the 4-roll leg lockdown feature.
Vinyl Seats
Durable vinyl seats add comfort to your training.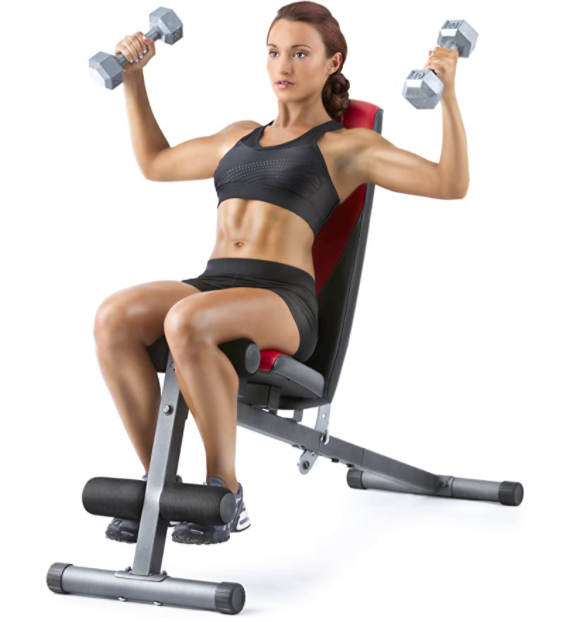 Exercise Chart
Maximize your results with the included step-by-step exercise chart. Created by a certified personal trainer, this chart delivers the expertise you need to get started.
Ratings & Reviews