Versa Gripps
Fit Series
High-Quality Grip Support Designed For Smaller Hands
Features Custom "No-Slip" Material And Built-In Arch Support For Advanced Support And Protection
Price:
$54.95
( / Serving)
Product Overview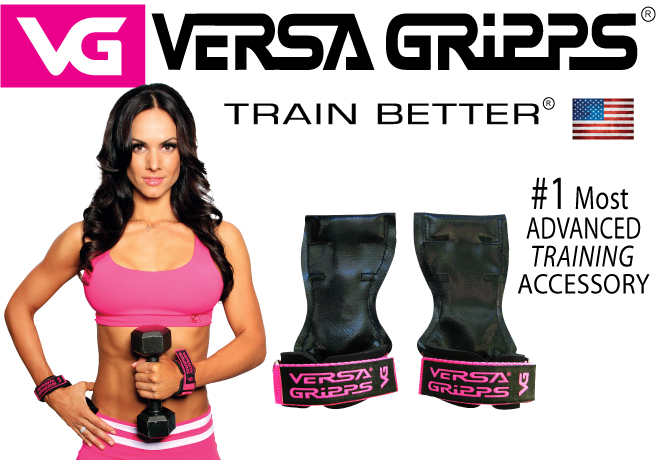 ULTRA SLEEK FIT
*for smaller hands
Absolutely, the best grip in the world™
Unique "NO-SLIP" Custom Material Engineered Exclusively for Power Gripps USA. The grip material remains durable while maintaining the Superior Grip throughout the life of the product.
Shorter & Narrower Grip portion for Smaller Hands & Customized Fit
NEW Built-In Arch Support
1" NARROW Wrist Strap sewn with high-density foam and adjustable hook & loop closure which provides comfortable wrist support
Steel Buckle on the wrist strap
Hypo-allergenic, Anti-bacterial & Anti-microbial
Hand Protection from calluses
Promotes smooth flowing movements for the mind-muscle connection
Excellent Choice for Frequent Lifting & All-Around Training
Sizing Chart Measure Your Wrist Circumference
XS: 4 3/4" - 5 1/2"
SM: 5 3/4" - 6 1/2"
REG/LG: 6 1/2" - 7 3/4"
PUSHING
ALL IN ONE
PULLING
Proven to Empower All Athletes to TRAIN BETTER™
Recognized as the essential fitness product for any workout routine, Versa Gripps are proven as Absolutley, The Best Grip in the World. Versa Gripps grace the pages & front covers of top fitness magazines and have become the staple for athletes. They are proudly used in the strength training programs of professional sports teams around the world. Versa Gripps are ingeniously designed to optimize any fitness routine at all levels of training. The latest achievement in muscle building technology, Versa Gripps enable you to Train Better by effectively moving you to your next level of performance excellence.
The Original, Patented, Self-Supporting Grip Assist - Versa Gripps are the #1 Most Advanced Training Accessory. Proudly made in the USA with only the highest quality materials and unmatched workmanship, Versa Gripps are scientifically designed by strength trainers to enhance muscle isolation & optimize performance. They are the most effective & easiest way to increase your strength, muscle mass and stamina while maximizing your overall fitness results. Versa Gripps are used for any PUSHING or PULLING exercises and are proven to endure even the toughest of workouts. Versa Gripps are the most versatile fitness accessory on the market for men & women. Proven by the Pros who love them and train with them.
MADE IN THE USA
One-Hand Grip Movement: The self-supporting palm-piece allows you to use each hand independently to wrap both Versa Gripps around the bar at the same time. This feature is especially valuable in any exercise that requires an overhead position. Versa Gripps lock your grip in place for complete control.
Quick-Release Movement (Safety Feature): The quick-release feature makes it safe & easy to release the weight bar during your workout and can help to prevent injury. By simply opening your hand, the bar is released.
Ergonomic & Innovative Wrist Support: A funnel-shaped, ergonomic design helps to promote healthy circulation by allowing the weight to rest at the base of the hand. Versa Gripps provide Excellent Wrist Support.
The Mind-Muscle Connection: Eliminates Grip Fatique & Failure so you can focus on your workout and achieve maximum results. Enhances Muscle Isolation
Superior Quality: PROUDLY MADE IN THE USA
Ratings & Reviews