SmartShake
Slim Shaker
Live Life In Color.
Available in several colors allowing you to mix and match your own personal SmartShake with the interchangeable parts. Match your clothes, shoes, mood, personality and lifestyle.
Price:
$6.99
( / Serving)
Product Overview
SLEEKER SMARTNESS
This is the versatile high-quality shaker with a leak-proof lid and convenient storage for everything your active life requires.
CHOOSE FROM 9 VIBRANT COLORS


FEATURES
LEAK-PROOF LID
And secure cap to keep you safe from messy mishaps.
---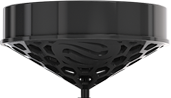 THE POWER MIXER
Mixes anything from protein powder to pancake batter.
---
17oz (500ml) CAPACITY
Small enough to carry around, large enough to fit just what you need.
---
COMPARTMENT
Detachable compartment for convenient storage.
---
WHY SO SMART?
SmartShake gives you the freedom to carry everything you need – all in one unit.
---
SWEDISH INNOVATION
Minimalistic, elegant and crafted to withstand the toughest of conditions.
MIX & MATCH
The interchangeable parts let you mix and match the colors for your personal taste to match your outfit, mood and lifestyle.
Ratings & Reviews