RSP Nutrition
QuadraLean
Stimulant Free Weight Loss Capsule*
Supports Fat Loss, Lean Muscle Mass, Increased Metabolism and Appetite Control*
Product Overview
FORMULATED TO TARGET
4 KEY FACTORS:
APPETITE CONTROL*
FAT STORAGE MOBILITY*
ENERGY INCREASE*
METABOLISM ACCELERATION*
CLA (Conjugated Linoleic Acid):
Supports the breakdown of body fat*
Helps reduce the number of fat cells in the body*
L-Carnitine:
Helps convert fat into usable energy for the body*
Supports increased metabolism*
Raspberry Ketones:
Decreases the absorption of fat*
Supports thermogensis in brown adipose tissue*
Garcinia Cambogia:
Supports appetite control & mood enhancement*
Limits enzymes that turn carbohydrates to fat*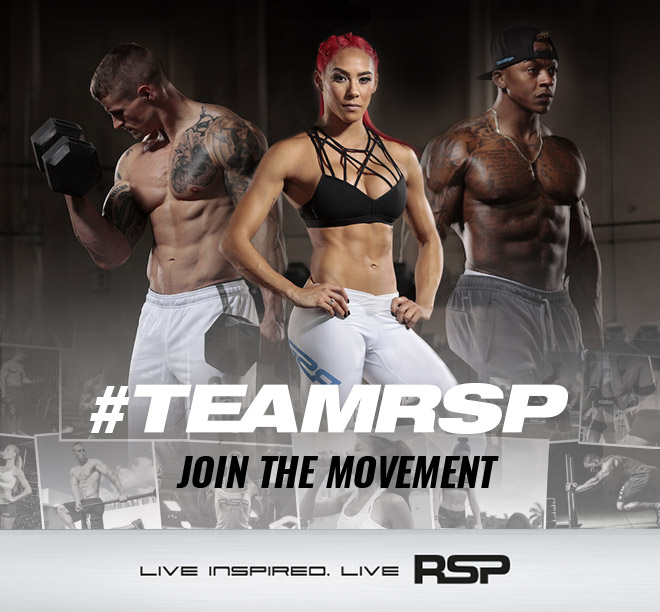 Ratings & Reviews
By clicking the button above, you agree to entering the Bodybuilding.com Reviews section. Products in the Store are not intended to diagnose, treat, cure, or prevent any disease.

RSP QuadraLean definitely keeps my lean on (no pun intended)!!!! RSP definitely doesn't disappoint with this product! With it being stimulant free, I don't have to worry about pairing it with my pre-workout and going overboard with the caffeine! There are no side effects taking QuadraLean in a consistent basis. It definitely jump starts the fat burning process immediately upon consumption! I highly recommend anyone to give QuadraLean a shot despite where they are in their fitness journey! Results are in RSP QuadraLean!!!!
Love this fat burner! Since its caffeine free, I don't have to worry about this adding caffeine to my daily intake. Use this daily, in addition to some cardio, and your body sheds fat faster. This is a must add for your daily supplements.

I have seen results with this product. I pair it with CLA, a relatively clean diet and 5 days a week in the gym and it's working. I especially like that this product doesn't give me the jitters, which was a big concern I had when I first took this.
Great Product! I have been taking this as directed for the last month and I have lost 10 lbs. It controls my appetite and doesn't make me jittery like other products do. It does bother my stomach to a degree but only in the sense that when I take it on an empty stomach, I feel full. As long as I continue to drink a lot of water, i see no other negative side effects to this though! After reading some reviews on this, it seems like it doesn't work for everyone but I have seen a huge difference with it! Definitely recommend! Great Product and love the RSP Nutrition Brand!

Great product helps you get those hard to lose pounds off, really helps the shredding process
A definite 10 in my book! Love the fact that it is stimulant free! Always have problems with the others! My body fat is down and sticking with it! Highly recommend it!
This is the best non-stimulant fat burner out there. Noticed a more defined lean look in my abs and worked well when paired with the RSP L-carnitine and CLA. Definite must-have

I really enjoyed this product while on my prep. A caloric deficit is the key to weight loss. The Garciniq Cambogia really helped to surpress my appetite while I was my hungriest. This helped allow me to remain compliant with my macros.
Loved this version over the stimulated version. Noticed a more defined lean look in my abs especially. Love it and will definitely use again!

Qudra Lean is a great product for the $$.. It helps curb appetite, and can see some definition. Certainly worth a try!
† This price is the retail price for this product found at one or more retail websites in the last 30 days. The price may not include shipping cost, tax, sale or promotional prices, or discounts such as member pricing. Prices may change. Bodybuilding.com verifies this price every 30 days.
Buy 1 Get 1 Free
30 Capsules
10 Servings | $1.00 Per Serving
Buy 2 For $32
150 Capsules
50 Servings | $0.45 Per Serving
What's in RSP Nutrition QuadraLean
Serving Size: 3 Capsules

Servings Per Container:

10

Amount Per Serving

% DV

Clarinol® (Conjugated Linoleic Acid)

500 mg

†

Garcinia Cambogia

500 mg

†

Raspberry Ketones

250 mg

†

QuadraLean™ Carnitine Blend*

500 mg

*

Acetyl-L-Carnitine

Propionyl-L-Carnitine

Carnitine Tartrate

* Percent Daily Values are based on a 2,000 calorie diet.

† Daily Value not established

Other Ingredients:

Gelatin

, Plant Cellulose

, Silicon Dioxide

, and Magnesium Stearate
Directions For QuadraLean: Take 3 capsules on an empty stomach twice daily or as recommended by a healthcare practitioner. Do not exceed 6 capsules in a 24 hour period.
Warnings: IF YOU HAVE ANY HEALTH CONDITION, ARE PREGNANT, BREAST FEEDING OR TAKING MEDICATION, ASK A PHYSICIAN BEFORE USE. KEEP OUT OF REACH OF SMALL CHILDREN.
* These statements have not been evaluated by the Food and Drug Administration. This product is not intended to diagnose, treat, cure, or prevent any disease.
---