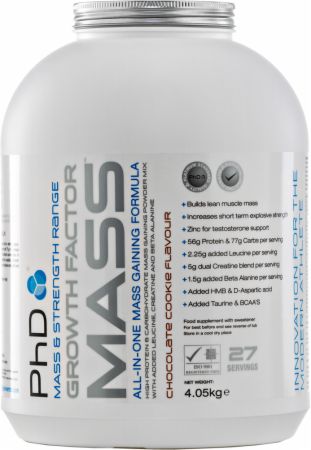 PhD
Growth Factor Mass
All-In-One mass gaining formula that is without equal.
Supports physical performance in successive bursts of short term, high intensity exercise.
Not Available In Your Store
Change country store if this is not your current location. You can also visit our help page.
Note: Changing your country catalog may affect prices, promotions, and product availability.
Ratings & Reviews