MuscleTech
Test 3X SX-7 Black Onyx
, 120 Capsules
3-In-1 Testosterone Boosting Formula*
Optimizes Normal Testosterone and Estradiol Levels
Product Overview
Test-Booster*
Test 3XTM SX-7® Black Onyx®
Subjects increased testosterone by over 40%*1
Optimizes normal testosterone and estradiol levels*
Reduces cortisol by 14.5%*1
The Most Powerful & Hardcore 3-in-1 Testosterone Boosting Formula*
Test 3XTM SX-7® Black Onyx® is the most advanced testosterone enhancing pill on the market today with a powerful 3-in-1 formula. How many testosterone boosting pills on the market are actually backed by a single human clinical trial? Not many!*
Test 3XTM SX-7® Black Onyx® features three powerful ingredients backed by separate, human clinical trials that are actually shown to boost testosterone, decrease estradiol or reduce cortisol.*1
Test Subjects Increased Testosterone by Over 40%!*1
Test 3XTM SX-7® Black Onyx® features a precise 3.12g clinical dose of D-aspartic acid. D-aspartic acid (DAA) is naturally occuring amino acid found in the neuroendocrine tissues of humans that has been shown to increase testosterone by over 40% and increase luteinizing hormone by over 30% while staying within the normal healthy range.*1
In one study published in Reproductive Biology and Endocrinology, 23 men were given the same daily dose of D-aspartic acid in Test 3XTM SX-7® Black Onyx® for 12 days. Researchers found that after 12 days, subjects had increased luteinizing hormone by over 30% and had increased serum testosterone levels by 40%!*1
D-aspartic acid utilizes your body's very own internal mechanisms to raise testosterone, which means there is no feedback inhibition involved.*
1 - Levels within an already normal range.
Boost Free Testosterone in Just 7 Days*
Decreases Cortisol by 14.5%*1
The superior Test 3XTM SX-7® Black Onyx® formula also contains the cutting-edge ingredient Withania somnifera, which is shown to reduce cortisol by an astonishing 14.5%.*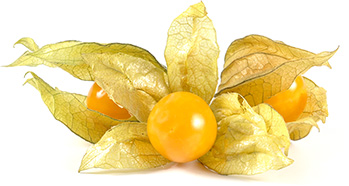 Sensoril® Ashwagandha (Withania somnifera) is a powerful adaptogen that has been scientifically shown to significantly lower serum cortisol levels. In a double-blind, placebo-controlled human study published in the Journal of the American Nutraceutical Association, researchers gave 19 subjects 125mg of Sensoril® Ashwagandha (Withania somnifera) each day. This is the exact type of Withania somnifera delivered in Test 3XTM SX-7® Black Onyx®, and also the exact same dose. After two months, researchers measured stress hormones in the body and found that cortisol levels decreased by 14.5%!*
When cortisol levels increase from frequent, intense training, testosterone levels can drop. TEST 3X SX-7™ BLACK ONYX contains withania somnifera that lowers cortisol by 14.5%.*
High levels of cortisol can hinder muscle development and decrease muscle tissue. This is because cortisol functions increases the breakdown of protein facilitates their conversion into forms that can be used as energy sources by your body, and prolonged cortisol elevation can lead to muscle breakdown.*
REFERENCES:
Auddy et al. 2008. Journal of the American Nutraceutical Association. 11(1):50-6.
Brillon et al. 1995. American Journal of Physiology – Endocrinology and Metabolism. 3(1):E501-13.
Ratings & Reviews
What's in MuscleTech Test 3X SX-7 Black Onyx
Serving Size: 4 Caplets

Servings Per Container: 30

Amount Per Serving

% Daily Value

Vitamin B6 (As Pyridoxine Hydrochloride)

3.12 g

156,000%

Folic Acid

200 mcg

50%

Vitamin B12 (As Cyanocobalamin)

1 mcg

17%

Zinc (As Zinc Gluconate)

30 mg

200%

Test Extreme Matrix

D-Aspartic Acid (DAA)

3.12 g

†

Tribulus fruit extract (As Tribulus terrestris) Standardized for 45% Saponins

250 mg

†

Boron Citrate supplying 5% boron

200 mg

†

Ashwagandha root and leaf extract (as Withania somnifera) (Sensoril®)

125 mg

†

Safed Musli root extract (As Chlorophytum borivillanum)

100 mg

†

Yacon root (as Smallanthus sonchifolius)

100 mg

†

Olive Leaf Extract (As Olea europaea) supplying oleuropein

50 mg

†

† Daily Value not established.

Other Ingredients:

Microcrystalline Cellulose

, Coating (Titanium Dioxide

, Polyethylene Glycol

, Talc)

, Stearic Acid

, Croscarmellose Sodium

, Magnesium Stearate

, Crospovidone

, Silicon Dioxide

, Hydroxypropyl Cellulose

, Acesulfame Potassium.
Directions For Test 3X SX-7 Black Onyx: Take 1 serving (4 caplets) once daily with water. Do not exceed 1 serving (4 caplets) in a 24-hour period. Read the entire label before useand follow directions provided.
Warnings: Not intended for use by persons under 18. Do not use if pregnant or nursing. Consult a medical doctor before starting any diet or exercise program or if you have a medical condition or are taking any medication. Discontinue use 2 weeks prior to surgery. KEEP OUT OF REACH OF CHILDREN.
* These statements have not been evaluated by the Food and Drug Administration. This product is not intended to diagnose, treat, cure, or prevent any disease.
---