MuscleTech
Phase8
Muscle Building Protein Powder Blend*
Sustained Release Protein with Amino Acids for Longer Muscle Building Benefits*
Product Overview
Provides high biological value and sustained release protein*

8 hours of amino acid delivery*

Increases muscle size and strength*
PHASE8 IS THE COMPLETE SUSTAINED-RELEASE 8-HOUR PROTEIN FORMULA
PHASE8 is a premium blended protein formula that feeds your muscles for 8 hours. Each scoop contains an impressive 26-gram blend of milk-derived proteins that supplies a sustained-release of amino acids. PHASE8 has a superior, clean macronutrient profile with only half the carbs and fat of the leading competitor.*
The main protein component in PHASE8 has the unique ability to release amino acids in your bloodstream for 8 hours after taking it.1 Because of these sustained-release properties, it's a highly anabolic and anti-catabolic protein that helps create a muscle-building environment for longer periods of time.*
REFERENCE
1. Lacroix et al., 2006. The American Journal of Clinical Nutrition. 84:1070-9.
7 HIGH-QUALITY PROTEIN SOURCES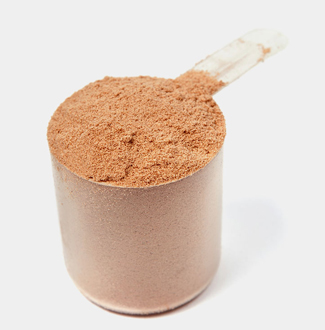 Overall, PHASE8 contains only high-quality milk-derived protein sources designed to digest at different rates, putting your body in the perfect state for repair and recovery. Unlike other protein blends, you won't find any low quality proteins like rice protein in PHASE8.
97% Whey Protein Isolate
Hydrolyzed Whey Protein Isolate
Whey Protein Isolate
Whey Protein Concentrate
Milk Protein Concentrate
Calcium Caseinate
Micellar Casein
THE PHASE 8 ADVANTAGE
PHASE8
COMPETITOR 1
COMPETITOR 2
Protein
26g
22g
24g
Protein Sources
All high-quality
milk-derived
proteins
Milk-derived
proteins and
egg protein
Low biological value brown
rice protein along with egg
and milk-derived proteins
Carbs
8g
up to 15g
9g
Fats
1.5g
up to 6g
2g
TAKE ANYTIME
PHASE8 contains a unique blend of proteins that allows you to take it whenever you need it. The multi-phase protein delivery supplies the needed quick release of amino acids for post-workout amino acid delivery, the medium release protein phase for between meals, and the slow-digesting protein phase for night time use.
BEST-IN-CLASS-TASTE
PHASE8 was flavored by one of the world's top flavoring houses by protein flavoring experts in order to taste better than any other protein on the market.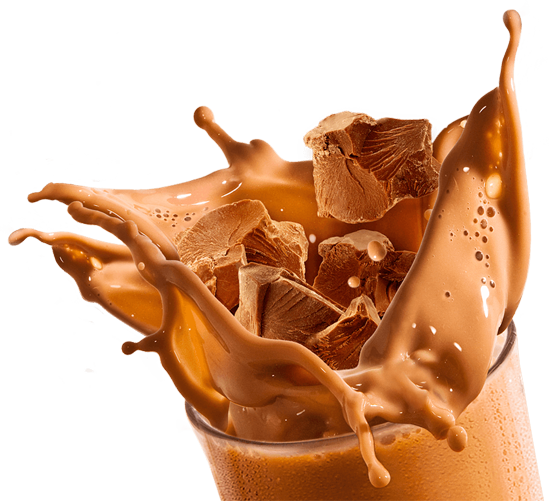 Ratings & Reviews
By clicking the button above, you agree to entering the Bodybuilding.com Reviews section. Products in the Store are not intended to diagnose, treat, cure, or prevent any disease.
Hands down one of my favorite proteins from muscletech. I can say I truly do see results. I enjoy mixing it with coconut milk instead of water for a milkshake type of deal. I love that the flavor (chocolate) lends itself to be mixed with berries or organic cacao for a more great flavor. I also notice that this protein does not leave me bloated like other proteins out there.
10Milk Chocolate
9Cookies and Cream

The flavor is rich and wholesome, also I can see result of this protein working for me, it has been the main protein that I use
Great tasting protein at a good price! Mixes easy and is very clean!!!!
Only protein I use!! Great tasting and great results!

I was very skeptical about changing the supplements that I was taking before, but I am very surprised at how well the Phase 8 works for me. I have been taking Phase 8 for the last 3 weeks or so and I am already seeing gains in muscle mass. The milk chocolate is my favorite flavor...blends really well and tastes great.

Muscletech never disappoints, especially when it comes to protein powders. Phase 8 mixes well water or milk (no super fancy shaker bottle needed), tastes incredible, and doesn't make my stomach hurt like some other protein supplements (everyone is a little different on that front though). I have always had trouble growing my glutes and 3 weeks after adding Phase 8 to my supplement regimen (and not changing anything else) I saw growth and strength like never before. HIGHLY recommend!

A very thin milk protein shake, tastes excellent and dont feel bogged down after I chug it.
Cookies and cream is the best whey protein I ever tasted.

The chocolate tastes really good! Very good protein which helps at night giving the extended release to feed my muscles while I sleep.
Alright, so I got this protein awhile back as a sample and this stuff is great. Mixes well with anything, doesn't make you feel bloated or full as some others do, and it tastes great. Overall I was very pleased with the product and would choose to buy it over other similar protein sources.
† This price is the retail price for this product found at one or more retail websites in the last 30 days. The price may not include shipping cost, tax, sale or promotional prices, or discounts such as member pricing. Prices may change. Bodybuilding.com verifies this price every 30 days.
Buy 2 For $40
2 Lbs.
22 Servings | $1.14 Per Serving
4 Servings
$2.50 Per Serving
on sale
4.4 Lbs.
50 Servings | $0.70 Per Serving
What's in MuscleTech Phase8
2 Lbs.

Cookies And Cream

Serving Size 1 Scoop (42 g)

Servings Per Container Approx.

22

Amount Per Serving

% Daily Value

Calories

150

Calories From Fat

15

Total Fat

1.5 g

2%*

Saturated Fat

1 g

5%*

Cholesterol

50 mg

17%

Total Carbohydrate

8 g

3%*

Sugars

2 g

†

Protein

26 g

52%*

Calcium

490 mg

47%

Sodium

160 mg

7%

Digestive Enzyme Matrix

100 mg

†

Papain

50 mg

†

Amylase

50 mg

†

* Percent Daily Values are based on a 2,000 calorie diet

† Daily Value not established

Ingredients:

Protein Blend [Whey Protein Concentrate

, Milk Protein Isolate (Supplying Micellar Casein and Whey)

, Micellar Casein

, Calcium Caseinate

, Whey Protein Isolate 97%

, Whey Protein Isolate

, Hydrolyzed Whey Protein Isolate]

, Maltodextrin

, Natural and Artificial Flavor

, Cookie Crumble Pieces [Enriched Flour

, (Wheat Flour

, Niacin

, Iron

, Thiamin Mononitrate

, Riboflavin

, Folic Acid)

, Sugar

, Vegetable Oil (Soybean Oil

, and Palm Kernel Oil

, TBHQ (Preservative))

, Cocoa Powder (Processed with Alkali)

, Fructose Corn Syrup

, Degerminated Yellow Corn Flour

, Chocolate

, Salt

, Dextrose

, Baking Soda

, Whey

, Soy Lecithin]

, Calcium Carbonate

, Salt

, Guar Gum

, Acesulfame-Potassium

, Silicon Dioxide

, Sucralose

, Soy or Sunflower Lecithin

Contains wheat, milk and soy ingredients. Processed in a facility that processes wheat, egg, tree nut, fish and shellfish ingredients.
Directions For Phase8: Mix 1 serving (1 scoop) with 8 oz. of cold water or skim milk in a glass or shaker cup. For best results, mix 2 servings (2 scoops) with 16 oz. of water or skim milk. Use between major meals and after exercise. Drink 8 to 10 glasses of water daily. For maximum results, consume 4 scoops daily for a minimum of 6 weeks.
Warnings: Do not use if pregnant or nursing. Consult a medical doctor if you have a medical condition or before starting any diet or exercise program. KEEP OUT OF REACH OF CHILDREN.
* These statements have not been evaluated by the Food and Drug Administration. This product is not intended to diagnose, treat, cure, or prevent any disease.
---