MHP
Reckless
A Superior Pre-Workout Formula
Designed To Increase Focus, Energy And Concentration Without Loading You Up On Caffeine*
Product Overview
A SUPERIOR PRE-WORKOUT THAT DOESN'T JUST LOAD YOU UP ON CAFFEINE
Huge Pumps & Explosive Energy*
Intense Focus & Reaction Time*
Supports Endurance, Strength, Power & Hypertrophy*
Supports Reaction Time & Mood Enhancement*
Entire Formula University Tested
Informed Choice Certified
RECKLESS THE NEW CLASS OF PRE-WORKOUT
Reckless goes far beyond your basic high stimulant pre-workout. Reckless is a fully-loaded, university-tested pre-workout engineered to improve your physical and mental performance.* This pre-workout formula uses a synergistic combination of ingredients to not only give you an intense energy boost you need, but the strength, endurance, pumps and focus you desire. *
See for yourself! Scoop, shake, drink...and feel the instant rush of Reckless and get the motivation you need to train and perform like you never have before without the crash.
REFRESHING & DELICIOUS FLAVORS
In addition to providing a superior protein formula, MHP has developed a unique system that delivers a rich and creamy protein shake with milkshake like consistency that will keep you coming back for more.
Each Serving Delivers
195mg
Caffeine
50mg
NeuroFactor™
50mg
Spectra™
75mg
elevATP®
An ancient peat and apple extract clinically shown to increase muscle energy (ATP) resulting in greater strength, performance and hypertrophy.*
A potent, clinically tested anti-oxidant blend that works by reducing free radicals and dramatically boosting Nitric Oxide.*
A Coffee fruit extract which may help support enhanced mood and reaction time .*
A non-habituating tea extract that helps support mood, energy and focus without the jitters or energy crash.*
This combination potently delivers focus, concentration and energy*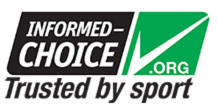 WHEN TO DRINK RECKLESS
Pre-Workout: Supercharge your workout. Fuel that extra rep, set or cardio session with Reckless and start reaching your maximum human performance.
While playing Sports: In sports you have milliseconds to make a decision. Stay on top of your game and drink Reckless to gain the competitive edge for optimal decision-making, concentration and performance.
At Work or School: Have an intense meeting, conference call or presentation? Need to sit through a 3-hour lecture, study for an exam or write a research paper? Get support from Reckless to keep you fully focused during highly monotonous activities where concentration dwindles.
Maximum Human Performance
Reach Your MHP with our exclusive Premium Series. Every product label tells you exactly what's in the bottle, so you know you're getting science-driven sports performance in every serving.
Ratings & Reviews
30 Servings
$0.83 Per Serving
What's in MHP Reckless
Serving Size: 1 scoop (4.87 g)

Servings Per Container:

30

Amount Per Serving

% Daily Value †

Calories

0

Total Carbohydrate

0 g

0%†

Sugars

0 g

‡

Niacin (as Niacinamide)

9 mg

45%

Folate

75 mcg

19%

Intense Energy, Focus & Concentration Activators (Total Caffeine: 195 mg)

488

mg

‡

Yerba Mate (leaf) (Ilex paraguaniensis) (4:1 ext) (30% natural caffeine, 20% Theophylline) (45 mg caffeine)

150

mg

Caffeine Anhydrous

150

mg

Sensoril® Ashwagandha (Withania somnifera) root and leaf (10% Withanolides)

63

mg

NeuroFactor™ (Whole coffee (Coffea arabica) fruit extract)

50

mg

L-Theanine

50

mg

Theacrine (as TeaCrine®)

25

mg

Elite Strength, Power & Endurance Complex

2,125

mg

‡

Beta-Alanine (as CarnoSyn®)

800

mg

Creatine Monohydrate

750

mg

Creatine HCl

250

mg

Creatine-AAB (Alpha Amino-Butyrate)

250

mg

elevATP® (ancient peat and apple fruit extract) (from Malus domesticus)

75

mg

Legendary Muscle Pump Matrix

652.5

mg

‡

L-Citrulline

500

mg

L-Norvaline

100

mg

Spectra™

50

mg

(consisting of green coffee extract, green tea extract, broccoli sprout concentrate, onion extract, apple extract, acerola extract, camu camu concentrate, quercetin, tomato concentrate, broccoli concentrate, acai concentrate, basil concentrate, cinnamon concentrate, garlic concentrate, oregano concentrate, turmeric concentrate, carrot concentrate, elderberry concentrate, mangosteen concentrate, blackberry concentrate, blackcurrant extract, blueberry extract, chokeberry concentrate, raspberry concentrate, sweet cherry concentrate, spinach concentrate, kale concentrate, bilberry extract, brussel sprout concentrate)

BioPerine® (Black pepper (Piper nigrum) fruit extract)

2.5

mg

† Percent Daily Values are based on a 2,000 calorie diet.

‡ Daily Value not established.

Other Ingredients:

Natural and Artificial Flavors

, Citric Acid

, Silicon Dioxide

, Sucralose

, and Blue #1
Directions For Reckless: Take one serving (one scoop) of Reckless mixed in 6-8 oz. of cold water 20-30 minutes before training. If you are seeking an additional energy boost after tolerance has been assessed, take two servings (two scoops) of Reckless mixed in 12-16 oz. of cold water and drink 20-30 minutes before training. DO NOT EXCEED TWO SCOOPS PER DAY.
Warnings: Contains caffeine. Caffeine intake is not advisable in cases of high bloodpressure, heart problems, pregnancy or nursing. Limit the use of caffeine-containingmedications, foods or beverages while taking this product because too much caffeine maycause nervousness, irritability, sleeplessness and, occasionally, rapid heartbeat. Do notexceed recommended dose. For adult use only.
* These statements have not been evaluated by the Food and Drug Administration. This product is not intended to diagnose, treat, cure, or prevent any disease.
---