Magnum Nutraceuticals
After Burner
, 72 Capsules
An Effective Nighttime Fat Burner*
Designed To Support Satiety, Increase Thermogenesis And Support Weight Loss While You Sleep*
Product Overview
After your day is over, burn even more fat.
Magnum's After Burner is the most effective nighttime fat burner available. Long after your day is over and you are asleep in bed, After Burner helps you to continue using fat as energy by:
SUPPORTING FAT LOSS WHILE YOU SLEEP*

DECREASING FAT STORAGE*

REDUCING FOOD CRAVINGS AND HUNGER*

INCREASING THERMOGENESIS WITHOUT STIMULANTS*
Supports a decrease hunger, especially when you sleep.*
After Burner uses key ingredients that help your metabolism to utilize fat as your main energy source.* These ingredients activate the PPAR alpha receptors, which are specifically involved in the burning of fatty acids and the storage of fats. After Burner causes fat oxidation by augmenting the release of potent thermogenic enzymes. This means that it helps increase the rate at which fat gets converted to energy. After Burner positively affects multiple enzymes involved in fat metabolism, causing an increase in the production of energy from fat. After Burner also increases uncoupling-proteins (UCPs). An increase in UCPs increases the calories needed to produce the same amount of energy.*
Last but not least, After Burner helps to decrease hunger. Normally, when you eat, levels of a lipid produced by the intestines increase. This lipid works to decrease your appetite by stimulating the sensory nerves that tell your brain that you're full. When you take After Burner, you essentially trick your body into thinking you've already eaten. This decreases hunger, especially when you sleep. This is a huge benefit, as everyone who's ever been on a strict diet knows. Middle of the night cravings can kill both your sleep and your fat loss if you succumb to them.*
Ingredients in After Burner will:
Help use stored body fat as fuel*
Increase body temperature*
Increase metabolic rate*
Support weight loss*
Help reduce hunger and food cravings*
A bedtime fat burner formulation will produce the following results:
Support weight loss while you sleep*•
Decreased storage of fats*
Help reduced hunger and food cravings*
Increased thermogenesis without stimulants*
Magnum After Burner is the best choice for your bedtime fat burner because:
High quality ingredients for better, faster results*
It is a new age, science-based bedtime fat burner that works!*
It helps reduce nighttime food cravings and supports satiety, making a reduced calorie diet much easier to endure.*
It increases uncoupling- proteins (UCPs), which increases the amount of calories needed to produce the same amount of energy.*
The KEY
INGREDIENTS
in MAGNUM
AFTER BURNER
ARE:
SESAMIN
HOPS EXTRACT
FUCOXANTHIN EXTRACT
GRAINS OF PARADISE EXTRACT
OEA
PIPERINE
Sesamin
Sesamin has been shown to support liver and kidney health, supporting an increase in antioxidant activity by increasing the absorption, use and recycling of Vitamin E.* As a lipid, sesamin is a dense energy source that supports mood. Not only that, sesamin has been shown to be used by the endocrine system to maximize anabolic hormone production.*
Hops Extract
The fat-fighting ingredients in hops are called isohumulones, which contribute to beer's bitter flavor. New research reports isomerized hops extract can decrease body fat by several mechanisms.
FUCOXANTHIN EXTRACT
Fucoxanthin increases the amount of energy released as heat in fat tissue, a process also called thermogenesis. Fucoxanthin affects multiple enzymes involved in fat metabolism, causing an increase in the production of energy from fat. The primary benefit of a fucoxanthin supplement is weight loss support.*
This supplement is also an effective antioxidant as it does scavenge free radicals. This sets it apart from other carotenoids, which do not typically possess this capability.*
Grains of Paradise Extract
Although Grains of Paradise has a well-documented history of use in traditional medicine, and has a variety of potential health benefits, scientists have only recently begun exploring its potential as a weight-loss agent.*
OEA
Oleoylethanolamide (OEA) acts on a receptor called Peroxisome Proliferator-Activated Receptor Alpha (PPARα). When this receptor is activated it decreases hunger and creates a feeling of fullness.*
PIPERINE
Piperine increases the absorption and effectiveness of all nutrients by increasing the blood supply to the GI tract, increasing the emulsifying content of the gut. It aslo increases our active nutrient transport, thus facilitating nutrient absorption.*
So taking Piperine can help increase the absorption of all nutrients found in Magnum's After Burner.*.
who is in need of magnumn after burner?
Anyone who is a competitive physique athlete*
Anyone wanting to support weight loss with no stimulants*
Anyone on a low-calorie diet and who looking to support satiety.*
Anyone who wants to support weight loss throughout the night while asleep*
Magnum after burner was formulated with four simple goals in mind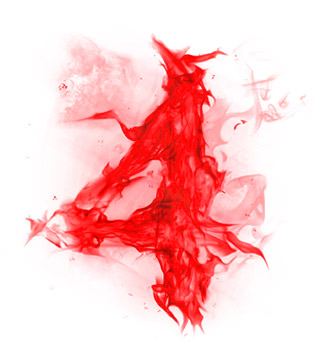 These goals are intended to help you reach your fat loss goals quicker and with less stress:
To support weight loss while you sleep*

To help decrease the storage of fats*

To reduce hunger and promote satiety*

To increase thermogenesis without stimulants.*
Ratings & Reviews
What's in Magnum Nutraceuticals After Burner
Serving Size: 3 Capsules

Servings Per Bottle: 24

Amount Per Serving

% Daily Value

Sesamin

1,500 mg

†

Hops P.E. (Humulus Lupulus)(Standardized for isohumulones)

250 mg

†

Fucoxanthin Extract

50 mg

†

Grains of paradise extract (Standardized for 6-Gingerol 5% & 6-Paradol 12%) (Aframomum Melegueta) (seed)

40 mg

†

OEA (Oleoylethanolamine)

30 mg

†

Piperine 95% Extract (Black Pepper) (Piper nigrum L.)

3.33 mg

†

† Daily Value not established.

Other Ingredients:

Microcrystalline Cellulose

, Silicon Dioxide

, Magnesium Stearate

, Pharmaceutical Grade Halal and Kosher Gelatin Capsules

, (FD&C Red 3

, FD&C Blue 1).
Directions For After Burner: Take 3 capsules before bed.
Warnings: Do not use if you are under 16 years of age, pregnant or nursing. Consult your physician before use if you have a medical condition or are taking any prescription.
* These statements have not been evaluated by the Food and Drug Administration. This product is not intended to diagnose, treat, cure, or prevent any disease.
---