Kaged Muscle
SR Carnosyn Beta Alanine
, 120 Tablets
SR CarnoSyn delivers 1600mg of sustained-release Beta-Alanine to reduce lactic acid build-up to improve workout performance.*
When athletes push their bodies to the limits muscles burn glucose for energy that then breaks down into lactic acid and reduces your muscles ability to contract, causing fatigue. SR Carnosyn helps muscles buffer against this to improve performance.*
Product Overview
1600

mg
Beta-Alanine
(As SR Carnosyn®)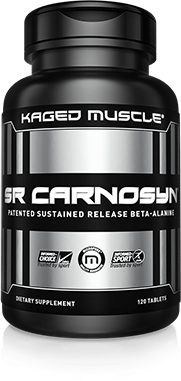 A Breakthrough in Muscle Performance
1600 mg Beta-Alanine (as SR CarnoSyn®) per serving
Sustained release beta-alanine
Improves athletic performance*
Enhanced muscle concentration of carnosine*
100% Vegan tablets
Kaged Muscle® SR CarnoSyn® is one of the most exciting breakthroughs in the science of delivering muscle performance. Scientists have known for years that beta-alanine provides athletes with performance enhancement, however, SR CarnoSyn® has taken things to the next level.* SR CarnoSyn® delivers a sustained release of beta-alanine into the body for hours. As a result, that means you get beta-alanine transported into muscle cells to produce carnosine with sustained supply in your bloodstream, which stays in your body longer compared to instant release beta-alanine, without reaching the typical paresthesia-sensation (itchy, tingly skin feeling).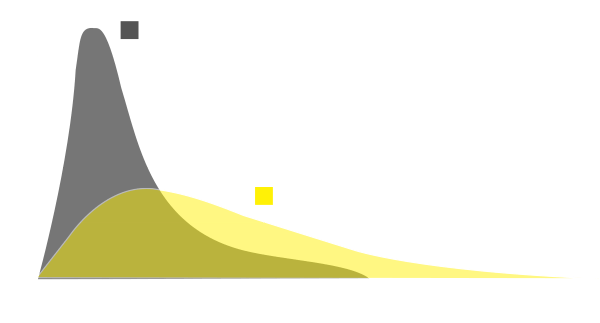 Why Kaged Muscle® SR Carnosyn®?
Reduced paresthesia (tingling sensation)
Easier loading for muscle carnosine
Easily stackable with other KM supplements
Vegan friendly
Gluten free
Kosher
Lactose free
Non-GMO
Boost Your Performance Even Faster*
How SR Carnosyn® Beta-Alanine Works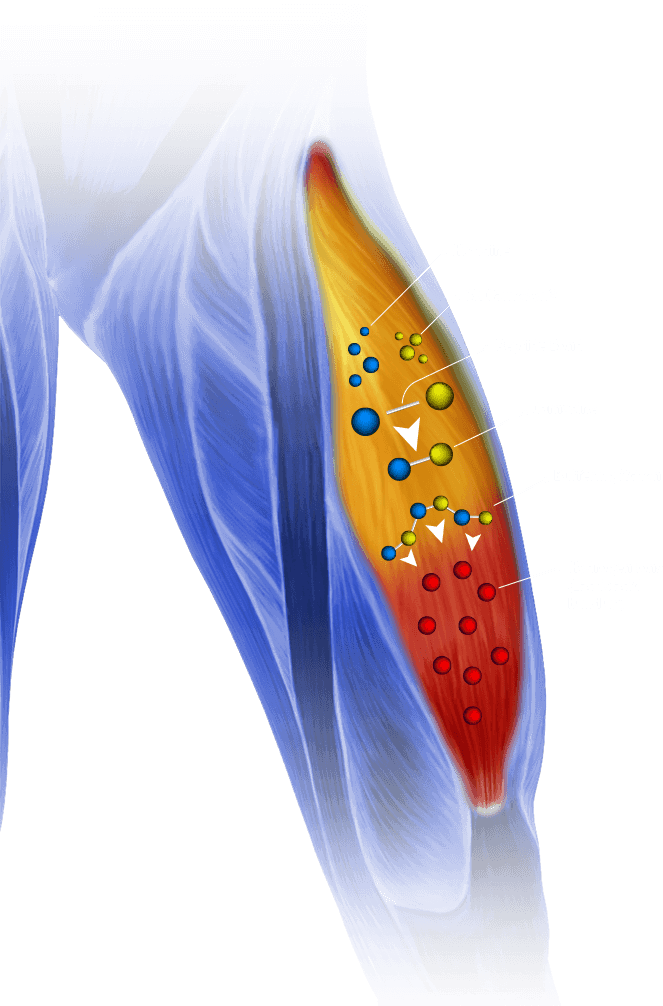 Until now, if you wanted to take a scientifically proven efficacious dose of beta-alanine, you'd have to take multiple small doses of CarnoSyn® beta-alanine several times throughout the day to avoid experiencing the uncomfortable paresthesia-sensation threshold. Kaged Muscle® SR CarnoSyn® was uniquely formulated to deliver a next generation beta-alanine more comfortably in a single dose. Scientific studies have repeatedly shown that average supplementation of beta-alanine, with a total loading of 179g (6.4g/day over 4 weeks), provide significant performance attributes.* The problem is, taking this amount of beta-alanine in a single daily dose can be highly uncomfortable due to the paresthesia sensation, meaning you would either have to spend extra time splitting up your doses throughout the day or consume less and take significantly more time to see the benefits.
With SR CarnoSyn® you get the performance enhancement benefits in a shorter amount of time and minimize excessive itchiness and tingles so you can stay focused on dominating the competition and crushing your goals!*
Easily Stackable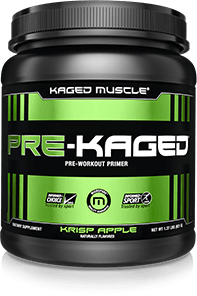 Pre-Kaged
1.6

g

Carnosyn
1 Serving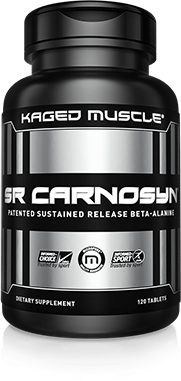 SR Carnosyn
1.6-4.8

g

Carnosyn
1-3 Serving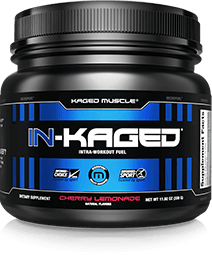 In-Kaged
1.6

g

Carnosyn
1 Serving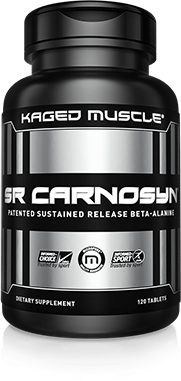 SR Carnosyn
1.6-4.8

g

Carnosyn
1-3 Serving
Clean Delivery System
Kaged Muscle SR CarnoSyn® uses vegan-friendly tablets for its delivery system, that means no animal byproducts like pork gelatin are used in this formula. Kaged Muscle® SR CarnoSyn® delivers the performance boost you need without any of the extra additives found in many other tablet products.
Quality You Can Trust
Like all Kaged Muscle® products, quality, purity, and composition are 100% ensured through our MICROPURE® guarantee. You know you're getting only the best from Kaged Muscle—you don't have to worry about inferior raw materials being used or corners being cut during formulation to make better profits. We don't compromise on quality, ever—and we don't expect you to either!
Ratings & Reviews
What's in Kaged Muscle SR Carnosyn Beta Alanine
120 Tablets

Serving Size: 2 Tablets

Servings Per Container: 60

Amount Per Serving

Percent Daily Value

Calcium

20 mg

2%†

Beta-Alanine (as SR CarnoSyn®)

1,600 mg

‡

† Percent daily value based on a 2,000 calorie diet.

‡ Daily Value not established.

Other Ingredients:

Hydroxypropyl Methylcellulose

, Dicalcium Phosphate

, Corn Starch

, Microcrystalline Cellulose

, Hydroxypropyl Cellulose

, Magnesium Stearate

, Silicon Dioxide.
Directions For SR Carnosyn Beta Alanine: Take 2 tablets up to to four times per day. Aim to consume at least 3.2-6.4 grams of CarnoSyn® total per day.
Warnings: Consult your physician prior to using this product if you are pregnant, nursing, under 18 years of age, take medication or have a medical condition. Immediately discontinue use and contact your physician if any adverse reactions occur. Keep out of reach of children. Store in a cool, dry place, avoid direct sunlight, humidity and high temperatures. Replace lid securely after each use.
* These statements have not been evaluated by the Food and Drug Administration. This product is not intended to diagnose, treat, cure, or prevent any disease.
---