EVLUTION NUTRITION
ImmuneMode Concentrated Elderberry and Immune Support
, 30 Veggie Capsules
Full Spectrum Immune System Support Capsules with Elderberry, Antioxidants, Vitamins, Minerals and Probiotic*
Comprehensive immune system support with Eldermune Elderberry, the highest 65:1 concentration of natural Elderberry, Antioxidant Boosting Vitamins, Essential Zinc and Selenium Trace Minerals, Organic Echinacea, and Immune Supporting Probiotics*
Product Overview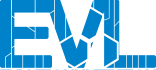 EVLUTIONNUTRITION

BROAD SPECTRUM IMMUNE SUPPORT*
IMMUNE BOOSTING
VITAMINS A, C, & E*
POWERFUL
ANTIOXIDANTS*
65:1 ELDERBERRY
CONCENTRATE
ORGANIC
ECHINACEA
TRAACs™ HIGH
ABSORBING
ZINC
TRAACs™ HIGH
ABSORBING
SELENIUM
OPTI-BIOME™
PROBIOTIC
SANZYME™
PROBIOTIC

ELDERMUNE ELDERBERRY CONCENTRATE

HIGH POTENCY ANTIOXIDANT COMPLEX*

IMMUNE SUPPORTING PROBIOTICS*

ESSENTIAL TRACE MINERALS

VITAMINS A, C, D & E

ORGANIC ECHINACEA
ELDERMUNE™ ELDERBERRY IMMUNE SUPPORT
WITH HIGH POTENCY ANTIOXIDANTS*
Eldermune™ contains 65:1 concentrated whole Elderberry juice to maximize strength and provide a healthy source of immune supporting antioxidants and flavonoids*. Eldermune™ takes high potency elderberry concentrate to the next level by using a patented, low temperature drying process to preserve all the temperature sensitive antioxidants and active elderberry components. This combination of concentrated Elderberry for immune support and Sunfiber®, a prebiotic fiber enhances the absorption of elderberry nutrients and helps support a healthy microbiome*. The Elderberries in Eldermune™ are Tru-ID® verified as authentic and it's free of purple dyes, unlike some products on the market.
HIGHLY BIOAVAILABLE SHELF STABLE
PROBIOTICS FOR IMMUNE SUPPORT*
Opti-Biome® Bacillus Subtilis MB40 is a unique probiotic strain that's shelf stable and protected by its natural spore coating that allows it to survive the stomach acids and activate in the digestive tract where it can be most effective. Bacillus Subtillis has been found to boost the immune system by supporting the production of innate immunity constituents.*
Sanzyme® Bacillus Coagulans is also a highly shelf stable probiotic strain that is protected by a natural spore coating which allows it to reach the digestive tract intact. Bacillus Coagulans supports the immune system, digestive health and a balanced gut microbiome.*
Organic Echinacea supports the immune system from its high level of antioxidants that work in combination with IMMUNEMODE's™ other broad spectrum antioxidant boosters to support defending against free radicals and oxidative stress.*
HIGH POTENCY VITAMINS FOR ANTIOXIDANT
AND IMMUNE SUPPORT*
Vitamin A plays an important role in maintaining the body's natural defenses and supports the production and function of white blood cells. Vitamin A acts as an antioxidant and supports healthy vision, skin, bones and other tissues in the body.*
Vitamin C helps boost the immune system by protecting molecules in the body from oxidative damage and by supporting production of your body's supply of other antioxidants like glutathione. Vitamin C also supports the healthy activity of your body's immune cells.*
Vitamin D3 plays an important role in immune health, and low levels reduce the strength of the immune system and weaken our defenses. Vitamin D supports keeping the immune system in balance and supports immune cell activity.*
Vitamin E is one of the body's main fat-soluble antioxidants that helps neutralize free radicals formed from metabolic processes that can cause damage. Vitamin E also helps support the normal function of immune cells and supports maintaining a normal, healthy circulatory system. Vitamin E also supports skin and eye health to make it an essential daily nutrient.*
ESSENTIAL TRACE MINERALS FOR IMMUNE SUPPORT*
TRAACs® High Absorption Zinc is a trace mineral that's essential for immune system function*. Zinc plays a critical part in immune cell development, immune system function and defense*. It's also an antioxidant, helping protect healthy cells from free radicals, and Zinc plays a key role in many bodily processes and maintaining nerve and bone health*. One key challenge with Zinc is lack of absorption of many forms, which is why IMMUNEMODE™ uses TRAACs® Zinc Bisglycinate Chelate, which is a more bioavailable form that is chelated to create smaller molecules for enhanced absorption.*
TRAACs® High Absorption Selenium also plays an important role in the functioning of the immune system*. Selenium is a powerful antioxidant and helps defend against free radicals and reduce oxidative stress that can cause adverse reaction*. TRAACs® Zinc Selenium Glycinate is also a more bioavailable form that is chelated to create smaller molecules for enhanced absorption.*
Ratings & Reviews
What's in EVLUTION NUTRITION ImmuneMode Concentrated Elderberry and Immune Support
Serving Size 1 Veggie Capsule

Servings Per Container

30

Amount Per Serving

%DV **

Vitamin A (as retinyl palmitate)

900 mcg

100%

Vitamin C (as ascorbic acid)

250 mg

280%

Vitamin D (as cholecalciferol)

25 mcg

125%

Vitamin E (as d-alpha tocopheryl acid succinate)

15 mg

100%

Zinc (from zinc bisglycinate chelate)

15 mg

135%

Selenium (from selenium glycinate)

28 mcg

50%

Elderberry Juice Concentrate Powder (as ElderMune®)

250 mg

†

Organic Echinacea Purpurea Herb Powder

50 mg

†

Bacillus subtilis (1.5 Billion CFU) (as Opti-Biome®)

15 mg

†

Bacillus coagulans (1.5 Billion CFU) (as Sanzyme®)

15 mg

†

** Percent Daily Values (DV) are based on a 2,000 calorie diet

† Daily Values (DV) are not established.

Other Ingredients:

Hypromellose (veggie capsules)

, Microcrystalline Cellulose

, Sunfiber® Partially Hydrolyzed Guar Fiber

, Magnesium Stearate

, Silica
Directions For ImmuneMode Concentrated Elderberry and Immune Support: As a dietary supplement, take one serving (1 capsule) of IMMUNEMODE 1 to 2 times daily, preferably with a meal.
Warnings: Do not exceed 2 servings per day. Consult a healthcare practitioner prior to use if you have pre-existing medical conditions, are taking any medications, are under the age of 18, or are contemplating pregnancy, are pregnant, or nursing. Keep out of reach of children and pets.
* These statements have not been evaluated by the Food and Drug Administration. This product is not intended to diagnose, treat, cure, or prevent any disease.
---