EVLUTION NUTRITION
ENGN Shred Pre Workout
Advanced Pre-Workout + Weight Management*
Formulated with no fillers to support maximum energy, focus and power*
Product Overview
Proudly supports first responders & nurses with Bodybuilding.com and ID.me. Verify Here

ENGN
SHRED
FUEL PERFORMANCE* + FAT BURNING*

INTENSE ENERGY*

MAXIMUM SHREDDING*

LASER FOCUS*

EXPLOSIVE POWER*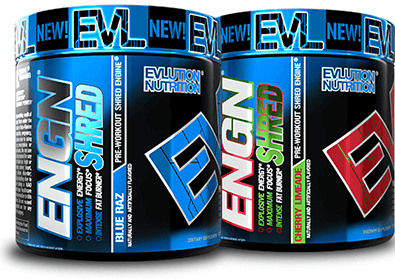 THE ULTIMATE FAT BURNING PRE-WORKOUT*
FUEL TO BURN*
ENGN SHRED®'s revolutionary Fat Burning Pre-Workout formula is engineered to be the most complete, fully dosed thermogenic fuel that burns fat and boosts metabolism while accelerating your performance, energy, power and focus.* Plus, it's formulated to avoid the crash of other pre-workouts in a clean formula with zero sugar, zero carbs and zero calories. Achieve more with ENGN SHRED® to fuel your results and lean body goals!*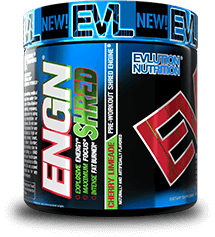 EXPLOSIVE ENERGY*
POWERFUL FAT BURNING*
BOOST METABOLISM*
MAXIMUM FOCUS*
INCREASE ENDURANCE*
THERMOGENIC FORMULA*
CREATINE FREE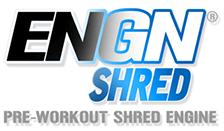 SHRED EVERY WORKOUT
ENGN SHRED®'s science-based formula combines game-changing performance with a full spectrum of fat burning ingredients to help you build a lean body every time you hit the gym, field or court! ENGN SHRED® is engineered to burn fat plus support mental focus, pumps and amplify energy levels to fuel your most intense workouts.* Plus, ENGN SHRED® uses multiple modes of action to support healthy metabolism, appetite control, and using fat for fuel to help you reach your lean body goals.*
WHAT MAKES ENGN SHRED® BETTER?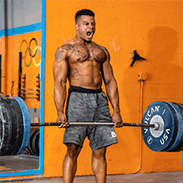 EXPLOSIVE ENERGY THAT LASTS*
ENGN SHRED® fuels maximum energy without a crash using natural caffeine energizers sourced from Green Coffee and Green Tea to deliver a cleaner energy with greater mental focus.* These natural energizers are enhanced with a full B-Vitamin complex that boosts energy levels through your hardest workouts.* Plus, energy levels are extended with L-Carnitine to help the body convert fat to fuel, and natural mental focus ingredients elevate the feel and intensity of ENGN SHRED®.*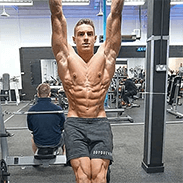 POWERFUL FAT BURNING INGREDIENTS*
ENGN SHRED® supplies a broad spectrum of fat burning ingredients in a powerful transparent combination.* From CLA and L-Carnitine, to Capisimax, Green Coffee, and Coleus- these combined ingredients attack fat from multiple modes of action to support the body's ability to release it, burn it for fuel during exercise, and elevate thermogenesis.* And ENGN SHRED®'s clean formula is designed to keep your metabolism elevated throughout your most intense workouts.*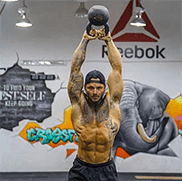 ELEVATED MIND TO MUSCLE CONNECTION*
ENGN SHRED® combines the most comprehensive and proven mental focus ingredients to elevate the connection between your body and your mind.* This is one of the most important secrets to success in building muscle and performing at your peak. The more you can improve this connection, the more muscle fibers you will activate. Elevating this connection increases the number of muscle fibers being used in training, resulting in better quality lifts that produce better quality muscle development.*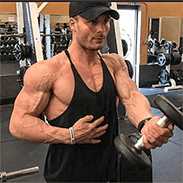 POWER, PUMPS AND ENDURANCE*
Constant improvement requires a winning trifecta of building strength, increasing blood flow, and extending endurance so you can reach the next level. Key ingredients including Carnosyn Beta-Alanine, Betaine, AGmass, and L-Tyrosine are the foundation of ENGN SHRED®'s complete formula. Together, they supply the most advanced ingredients to get you pumped, powered up and dialed-in so you can train harder every workout session.*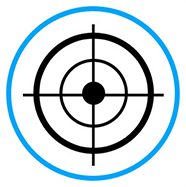 INTENSE MENTAL FOCUS*
Huperzine A: Supports mental focus and concentration during training.*
Alpha GPC: Supports mental activity and focus during training as well as provides a choline source to the brain for acetylcholine production.*
Choline Bitartrate: Supports muscle activity and mental speed.*
L-Tyrosine: Amino Acid which supports focus and enhances mood during training.*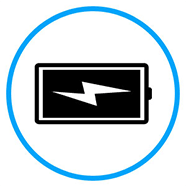 ENERGY & ENDURANCE*
Green Coffee and Green Tea: Natural Caffeine Source for clean energy that enables increased workout intensity by delaying fatigue and expanding muscle endurance.*
Carnosyn Beta Alanine: Supports the buffering of lactic acid in the muscles to reduce fatigue and boost endurance.*
B-Vitamin Energy Complex: Vitamins B3, B6, B9 & B12 are essential for the metabolism of protein, carbohydrates & fatty acids to produce energy, and enhance mental processing & mood.*
FAT BURNING & THERMOGENESIS*
CLA: Helps boost metabolism and usage of stored fat for energy during exercise.*
L-Carnitine L-Tartrate: Promotes use of fat for fuel during exercise and support performance.*
Capsimax: Boosts thermogenesis and metabolism using Capsimax technology to avoid the burn normally associated with cayenne.*
Coleus: Extract from Coleus herb supplies Forskolin to support appetite control and metabolism.*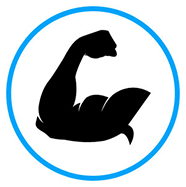 POWER & PUMPS*
AGMASS Agmatine Sulfate: A powerful metabolite of Arginine, which supports blood flow and nitric oxide levels.*
Betaine: Supports pump production and power during training.*
Ratings & Reviews
What's in EVLUTION NUTRITION ENGN Shred Pre Workout
30 Servings

Blue Raz

Serving Size 1 scoop (7.7g)

Servings Per Container

30

Amount Per Serving

%DV

Niacin (as niacinamide)

35

mg

219%

Vitamin B6 (as pyridoxine HCl)

2

mg

118%

Folic Acid

800

mcg

200%

Vitamin B12 (as cyanocobalamin)

25

mcg

1,042%

ENGN® Mind-to-Muscle Matrix

2,016

mg

†

Betaine Anhydrous, Choline Bitartrate, L-Tyrosine, Agmatine Sulfate, Alpha-Glycerylphosphorylcholine, Hyperzia serrata extract (std. min. 1% Huperzine A) (club moss)

Beta-Alanine

1,600

mg

†

ENGN® SHRED MATRIX

Conjugated Linoleic Acid Powder

500 mg

†

L-Carnitine L-Tartrate

500 mg

†

Coleus extract (as Coleus forskohli) (root)

100 mg

†

Red Pepper Fruit Extract (Capsimax®)

25 mg

†

Yohimbe extract (as Pausinystalia yohimbe) (bark)

40 mg

†

ENGN® ENERGIZERS

260

mg

†

Natural Caffeine (from Coffee Bean), Green Tea Extract (standardized for EGCG) (leaf)

Percent Daily Values are based on a 2,000 calorie diet

† Daily Value not established

Other Ingredients:

Citric Acid

, Natural and Artificial Flavor

, Silica

, Sucralose

, FD&C Blue #1
Directions For ENGN Shred Pre Workout: As a dietary supplement, take 1 scoop with 8 oz (236 mL) of cold water 15-30 minutes before training. To avoid sleeplessness, do not take within 4 hours of sleep.
Warnings: Not for use by those with pre-existing medical conditions; those taking any medications; those under the age of 18; those who are caffeine, niacin or Beta-Alanine sensitive or women who are contemplating pregnancy, pregnant or nursing. Consult your physician prior to using this product if you are taking any prescription or over-the-counter medications or supplements. Do not use this product if you are at risk or are being treated for any medical condition including, but not limited to: high or low blood pressure; cardiac arrhythmia; stroke; heart, liver, kidney or thyroid diseases; seizure disorder; psychiatric disease; diabetes; difficulty urinating due to prostate enlargement or if you are taking a MAO inhibitor. Discontinue use and consult your healthcare professional if you experience any adverse reaction to this product. Keep out of reach of children. Do not exceed recommended serving size or suggested use for any reason. Discontinue use 2 weeks prior to surgery.
* These statements have not been evaluated by the Food and Drug Administration. This product is not intended to diagnose, treat, cure, or prevent any disease.
---