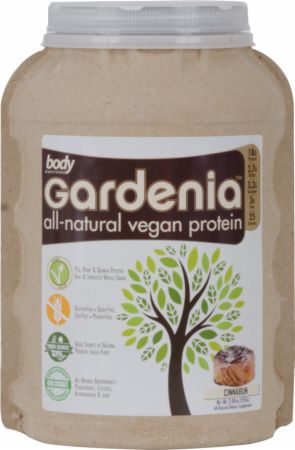 Body Nutrition
Gardenia All-Natural Vegan Protein
Vegan Protein To Support Muscle Building
An All-Natural Vegan Gourmet Protein Comprised Of Non-GMO Pea, Quinoa And Hemp Proteins
Product Overview
Gardenia is the perfect all-natural vegan gourmet protein. We chose a combination of non-GMO pea, quinoa & hemp proteins for their high protein values, complete amino acid profiles & sustainable harvesting. We then complemented these proteins with a selection of the very best greens, superfruits & botanicals. These nutrients provide key phytosterols, antioxidants and vitamins & minerals to help promote your optimal health & well-being.
Pea, Hemp & Quinoa Protein Raw Sprouted & Whole Grain
Gluten-Free, Dairy-Free, Soy-Free & Peanut-Free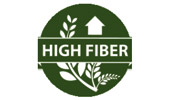 Good Source of Natural Prebiotic Inulin Fiber & Flaxseed
All Natural Antioxidants 4000mg Phytosterol Blend
What's Gardenia Used For?
Optimized as a Healthy Protein for Both Nutrition & Performance
PERFORMANCE

Great for Strength & Recovery
REFUEL
Provides Energy & Nourishment
NUTRITION
Perfect as a Snack or Meal Supplement
REPLENISH
Helps Hydrate & Renew Your Body
BEST TASTING VEGAN PROTEIN AVAILABLE. PERIOD.

If you've been let down by the flavor or vegan proteins before, Gardenia will change your mind!

20G PLANT-BASED PROTEIN PER SCOOP

Raw & Sprouted Pea, Hemp, & Quinoa Protein Blend

FULL SPECTRUM AMINO ACID PROFILE

Complete with 2.7g BCAAs & 3.5 Glutamine

GLUTEN FREE, SOY-FREE, & DAIRY-FREE

Contains No Wheat, Soy or Milk Ingredients. Gardenia is alos Non-GMO

PHYTOSTEROL & ANTIOXIDANT BLEND

Each Serving Contains 4000mg & 11 Ingredients Including: Maca, Cupuacu, Goji, Ashwagandha, Acai, Pomegranate, & More

PREBIOTIC FIBER & ENZYMES

Prebiotic Inulin Fiber & Protease. Aminopeptidase. Hemicellulase Enzymes Promote Digestive Health
Our Intentions Behind the Creation of Gardenia

Gardenia began as an idea with our chief formulator, a vegetarian for 20 years. We set out to fill a void in the market just as we did with Trutein. We wanted to create the highest-quality plant-based protein that tasted amazing. Every vegan protein that we had tried tasted earthy, grainy & essentially unpalatable. With Gardenia we bring to the market a vegan protein that is bar-none the best tasting formula available and it is something that you'll look forward to drinking and you'll enjoy each sip.
WHOLE FOOD INGREDIENTS
Real Ingredients, Non-GMO & Minimally Processed Raw, Sprouted & Whole Grain Plant-Based Protein Blend
Raw Pea Protein
Sprouted Quinoa Protein
Organic Hemp Protein
Ratings & Reviews
2.09 Lbs.
25 Servings | $1.66 Per Serving
What's in Body Nutrition Gardenia All-Natural Vegan Protein
Serving Size: 1 scoop (38g)

Servings Per Container: 25

Amount Per Serving

Calories

120

Calories from Fat

20

% Daily Value*

Total Fat

2 g

3%

Saturated Fat

.5 g

1%

Cholesterol

0 mg

0%

Sodium

5 mg

0%

Potassium

150 mg

4%

Total Carbohydrate

6 g

2%

Dietary Fiber

3 g

11%

Sugars

1 g

Protein

18 g

36%

Gardenia Vegan Protein Blend

24

g

**

Pea Protein, Quinoa Protein, Hemp Protein

Phytosterol & Antioxidant Blend

4

g

**

Acai Vide, Coconut Juice, Maca, Capuacu, Prickly Pear (Nopal), Seabuckthorn, Camu Camu, Dragon Fruit, Yumberry Juice, Goji, Ashwagandha, Pomegranate

Prebiotic Fiber & Omega-3 Blend***

3

g

**

Inulin (from Chickory Root), Flax Seed (providing ALA Omega-3s)

Digestive Enzyme Complex

250

mg

**

Protease, Aminopeptidase, Hemicellulase

* Percent Daily Values are based on a 2,000 calorie diet. Your Daily Values may be higher or lower depending on your calorie needs.

** Percent Daily Values are not established.

*** Fiber content also derived from Pea, Quinoa & Hemp Proteins

Other Ingredients:

Natural Flavors

, Cinnamon

, Monkfruit

, & Stevia

ALLERGEN WARNING: This product contains coconut.
Directions For Gardenia All-Natural Vegan Protein: Mix 1 Scoop (38g) in 8-12 ounces of water, almond milk or another beverage. Shake until dissolved.
* These statements have not been evaluated by the Food and Drug Administration. This product is not intended to diagnose, treat, cure, or prevent any disease.
---