Alpha Lion
Gains Candy Energy & Mood Powered By TeaCrine
, 60 Capsules
Longer lasting, cleaner energy source than caffeine that positively affects energy and mood to power through any workout.*
Gains Candy TeaCrine is made of only 2 ingredients: Theacrine for positive energy and mood, and AstraGin for better absorption. Alpha Lion TeaCrine is designed for athletes to feel good when they work out and get as much of every rep as possible.*
Product Overview
Energy + Mood
Elevation
Helps Improve Mood*
Enhances Focus*
Clean Energy Boost*
Improves Athletic Performance*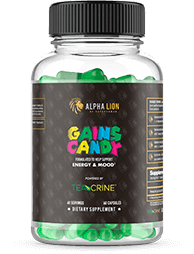 Gains Candy® =
100% Optimization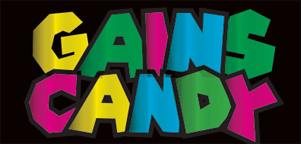 We created the Gains Candy® Series to give you total optimization over your fitness goals and help customize your daily needs. We are human, and humans change all the time. With Gains Candy®, you are able to precisely optimize your workout based on how you feel and want to feel every single day.*
Because Teacrine® Gains Candy® is such a hyper-focused supplement with only two main ingredients, this allows you total control over your experience and gives you the freedom to customize your pump and performance needs on a day to day basis.*
What is TeaCrine®?

TeaCrine® is a patent-pending compound containing pure theacrine, which can be found in natural sources such as the Camellia assamica var.kucha tealeaf, coffee and certain exotic fruits. TeaCrine® delivers you energy, mental clarity, and improved motivation and mood.* You also won't feel the normal side effects of a stimulant because...it's not a stimulant!
TeaCrine® has a multi-pronged effect that is ideal for demanding athletes, driven professionals, gamers, and anyone striving to attain peak performance.* Based on preclinical and human clinical research, TeaCrine® facilitates a wide range of healthy functions in energy, focus, mood and motivation.*
How To Take
TeaCrine® Gains Candy®

As A Stand-Alone Ingredient
If you are cycling off caffeine but still want clean, long-lasting energy, TeaCrine® Gains Candy® is a terrific alternative as a stand-alone ingredient!* It is recommended to take 2-4 capsules per day when taking it alone.
As A Workout Performance Enhancer
If you're looking to take your training intensity to the next level*, you can stack TeaCrine® Gains Candy® with either of our powerful pre-workouts: SuperHuman Pre-Workout or Stim-Free Komodo Pump.
As TeaCrine® takes longer to kick in (up to 60 minutes), we recommend you take it 1 hour before you workout. Start by experimenting with 1 capsule (50mg) and increase dosage based on how you feel.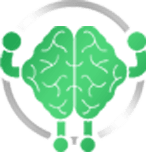 To Optimize Your Day AKA Get More Sh*t Done!
Teacrine and Caffeine together are a superb combo for work, study, the gym, or gamers looking to optimize their entire day.* And the secret to your success is found in the different half-lives of the two.
With caffeine having the shortest half-life and TeaCrine® Gains Candy® having the longest, stacking the two can give you an unmatched experience of clean energy that lasts all day long with improved mood and focus.*
Start with 1 capsule of TeaCrine® Gains Candy (50mg) + 100mg Caffeine (1-2 cups of coffee) and slowly increase dosage based on the effect you feel.
Ratings & Reviews
What's in Alpha Lion Gains Candy Energy & Mood Powered By TeaCrine
Serving Size 1 Capsule

Servings Per Container

60

Amount Per Serving

% Daily Value

Theacrine (as TeaCrine®)

50 mg

**

AstraGin® (Astragalus membranaceus (root), Panax notoginseng (root))

25 mg

**

* Percent daily values are based on a 2,000 calorie diet

** Daily percent value not established

Other Ingredients:

Rice Flour

, Silica

, Magnesium Stearate

, Gelatin

, Titanium Dioxide

, FD&C Blue #1

, FD&C Red #3

, FD&C Yellow #6

, FD&C Red #40

, FD&C Yellow #5

, FD&C Green #3
Directions For Gains Candy Energy & Mood Powered By TeaCrine:
SUGGESTED USE:Gains Candy – TeaCrine® was developed to allow you to customize your workout experience. We suggest you take it on its own or stacked with other Alpha Lion products.
Stacked with SUPERHUMAN PreWorkout –As a dietary supplement, take 1-2 capsules with1 scoop of SUPERHUMAN 15-30 mins before your workout.
Stacked with KOMODO PUMP– As a dietary supplement, take 1-2 capsules with scoop of KOMODO PUMP 15-30 mins before your workout.
Stacked with Dynamine + Caffeine – As a dietary supplement, take 1-2 capsules with1-2 capsules of TeaCrine® and a cup of coffee.
On its own –As a dietary supplement, start with 1-2 capsules 15-30 mins before your workout or starting your work day. You can increase to 4 capsules if required.
Warnings: Not for use by individuals under the age of 18 years.DO not use if you are pregnant or nursing. Do not exceed recommended serving. Exceeding recommended serving may cause serious adverse health effects. Discontinue use or call a physician or licensed qualified health care professional immediately if you experience any adverse symptoms. KEEP OUT OF REACH OF CHILDREN.
* These statements have not been evaluated by the Food and Drug Administration. This product is not intended to diagnose, treat, cure, or prevent any disease.
---