This Soldier Wants to Throw the Wrestling World on Its Head
Alejandro Sancho is peaking at the perfect age to thrive in wrestling. Can this Army police officer bring the United States its first Olympic medal in Greco-Roman wrestling in over a decade?
Alejandro Sancho grew up competing in judo in Miami's vibrant Cuban-American judo and wrestling scene. However, he considered it simply cross-training for his true sport calling: becoming a pro basketball star. A high school coach helped this Spud Webb-sized athlete see the light, and ever since, Sancho says, "Wrestling is my life."
The US Army helped Sancho turn that life into a living, convincing him to put his criminal justice degree to work as a military police officer specialist (SPC) while competing internationally for the Army's World-Class Athlete Program (WCAP). The choice paid off when he defeated fellow WCAP member Sgt. Ellis Coleman to qualify for his first Olympic Games at age 27.
Before leaving for Tokyo, Sancho told Bodybuilding.com about his journey to find the right weight class, and how he almost sabotaged his Olympic dreams by skipping his normal bench press warm-up.
BBCOM: Some wrestlers are born into wresting families and dream of it from an early age. Was that you?
Alejandro Sancho: No, I thought I was going to be an NBA player. But I was 5-foot-6—maybe five-five—so that wasn't going to work. The wrestling coach convinced me. Then I had my first practice during my freshman year—I threw some kid on his head and fell in love with the sport.
I've talked to some other Greco-Roman wrestlers who've said there's a back-and-forth with adding muscle as a wrestler. It'll make you stronger, but it's also extra weight. How have you figured out how much you should carry?
In Greco-Roman it takes a few years to really settle into a weight class. Right after high school, I was weighing about 140 at 18 years old. So I crept up to about 147, and now I'm 27 years old, and I still wrestle at 147. But obviously my body has matured, my body has gotten stronger, so when I'm not wrestling, I'm walking around at 170-175. When Covid hit, I was in the gym every day and I was more like 180.
Right now, I'm in the process of acclimating my weight for the Olympics. I'm making sure I'm eating everything right, working out, taking my protein and supplements. My body's walking around right now at like 155.
For serious athletes, not taking protein isn't an option. It's an essential component of a life dedicated to training and results.
When I think "wrestler," I think "strict diet." Did that come easy to you?
Not easy, but I've been doing it for a while now. At this point, seven years in, I'm not an 18-year-old kid anymore. I don't want my body to feel like I'm 47 when I'm 27. So I've got no choice but to take care myself and eat healthy.
Different sports have different kinds of peak ages. What's the peak age of a Greco-Roman wrestler?
About 27-30. Wrestlers, especially in Greco style, don't stop wrestling until they're 33-35 years old. I'm just getting into that, and I feel like I'm in pristine shape and ready to go.
How do you train to maintain that pristine shape?
So, with wrestling we do a lot of "body workouts" where we grab the other guy, put them over our shoulders, and we do squats. I also do a lot of power cleans.
I don't bench that much. I actually hurt myself benching six months ago, when I was lifting every single day. I came up, didn't even warm up, went straight to bench, did 315, and on the fourth rep, I was trying to get it up and my biceps tendon totally ruptured.
I had surgery right after that and started rehab. Just four months later, I had the Olympic trials and managed to make the team.
Joints feeling the miles? Take care of them so they'll take care of you in training.
How has being part of the Olympic team intensified your training and prep?
I just got back from Olympic team camp in Atlanta. We had all four guys who needed to train, and they brought in training partners from all across the United States. We were training twice a day, then lifting twice a week. But this close to the Olympics, I can't really do anything else to improve my strength or anything. It's all about making sure my mind and body are ready to go.
How do the Olympic trainers and coaches help take care of your mind?
I get a phone call about four times a month from psychologists. I talk to them, and I do some breathing exercises they suggest. It's kind of a sociological game. But I've never had that type of guidance before and I think it definitely helps me on the mat.
You train as part of the US Army's World Class Athlete Program (WCAP). Did that factor into your choice to enlist?
Yes. After college I was wrestling at the Olympic Training Center here in Colorado, and the Army program ended up coming up and wrestling with us. They have a whole bunch of good middleweights and the best performing team, and they told me about the program. I wasn't really getting paid, and wrestling is a poor man's sport, so I looked into it.
I had always wanted to get into law enforcement, and I graduated earlier with a criminal justice degree. Joining the Army, where I work as a military police officer, gives me good credentials to transition into civilian life. Everything worked out for a reason: I get to serve my country and go to the Olympics. Now I'm going to do my best to make both of them proud.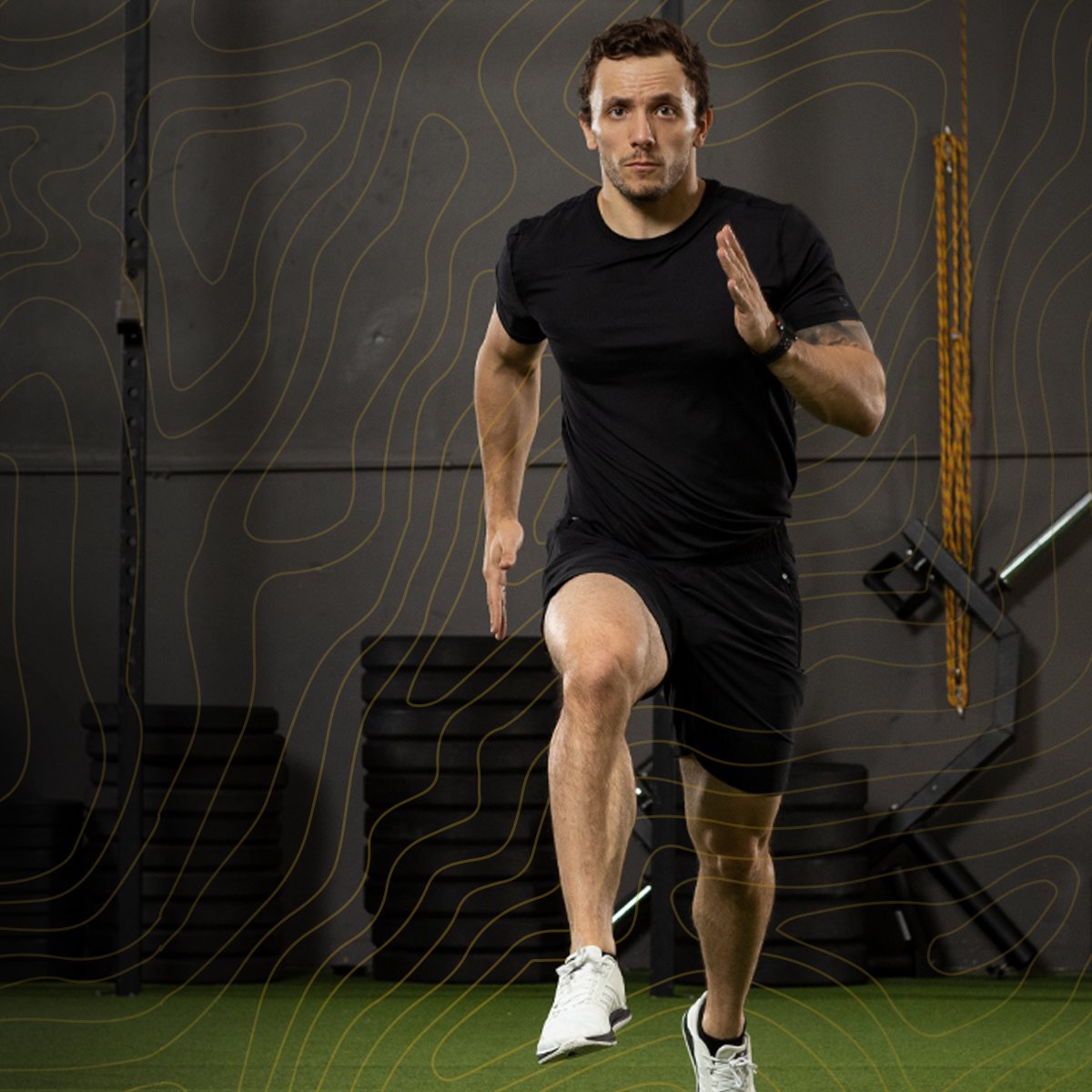 A New Definition of Military Fitness
The Army Combat Fitness Test (ACFT) is a test like no other, and it demands a training approach like no other. Nail your requirements with our expert-designed Combat Fit: 8-Week ACFT Training Plan.