Cory Gregory Fitness 360: Lifted Up
Cory Gregory picked himself up by his bootstraps and built a career out of sheer strength and resolve. Here's how he maintains a competition-grade physique on the go!
With Cory Gregory in the captain's chair, MusclePharm has become a powerhouse in sports nutrition in just a few short years.
Its trademark green and black logo is one of the most stylish and recognizable in the industry, and the athletes it draws are just as familiar—including the best-known bodybuilder of them all. It's as contemporary as it gets, but Gregory is a bit of a relic, and he's the first to admit it.
He cleans up nice, but don't be fooled. Gregory's natural domain is the concrete floors and scratched iron plates of his Old School Gym, not the board room.
He's a born competitor who has competed in 20 powerlifting meets and more than a dozen natural bodybuilding competitions, even while balancing professional and personal responsibilities that would cause any lesser man to wilt.
This Fitness 360 is the story of an executive powerlifter who keeps Muscle Gels stashed in his designer suit. He was a boy in a garage who started setting big goals early, and picked them off one by one.
Gregory knows what it takes, and he wants to teach it to everyone else.
Cory Gregory Fitness 360

Watch The Video - 12:42
Family of Fighters
Start tracing Gregory's bloodlines and you'll find a feisty combination of Irish, English, and Italian characters with only their sheer physicality in common. He says the Italian men on his father's side were "stocky, thick dudes" with powerlifting builds, while his mother's side featured athletes, fighters, and wrestlers. Both sides found the time to lift weights—when they weren't busy mining Appalachian coal.
"I was a fourth-generation miner." Gregory says. "The work ethic I received was blue collar through and through, in the gym and out of the gym. That's what got me here, that's what will continue to push me forward."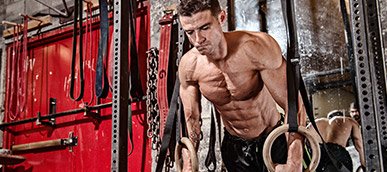 When he opened his own gym, Cory knew it was a big step toward a fit future. Now he builds programs that mix the best elements of powerlifting, bodybuilding, and CrossFit.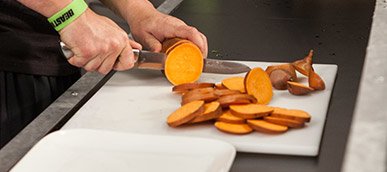 Gregory is an athlete who doesn't have the time to waste, so finding the path of least resistance was essential. Enter The Bizzy Diet.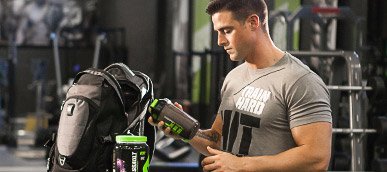 Bet you wish you had this sort of access to the supplement store. Cory not only uses MusclePharm products—some of them were designed for him!
But mining wasn't going to cut it for Gregory. It was a means to an end, helping him save up for college and pursue his athletic ambitions full-time. He started training in his basement gym back in his early teens, quickly developing aspirations of becoming a natural competitive bodybuilder. But as his physique and strength improved, he realized how much help he could give others with similar goals.
"The natural fit for me was becoming a trainer," Gregory says. "Before I knew it, I had 25 training clients. I was 20 years old and in the industry. I had nothing to lose and decided to start my own gym."
Lifting it Old School
Old School Gym is a haven for private lifters and pro athletes looking to work up a sweat away from the camera's glare. The concrete floors, miner belts, and metal roof are reminiscent of a cold-war hideout. One look, and you know: What happens here is serious.
"The Old School Gym is me," Gregory says. "It breathes work when you walk in. It breathes sweat. I don't care what you wear; I just want you to work hard."
The gym plan was hatched back in the early days, when Gregory and his high school friend Dustin Myers were lifting and dreaming in Myers' father's garage. "Dustin said, 'Dude, we should just own a gym together," Gregory recalls. "You know, just be cool, lift weights, make money.' We were joking then, but half-serious in the same regard."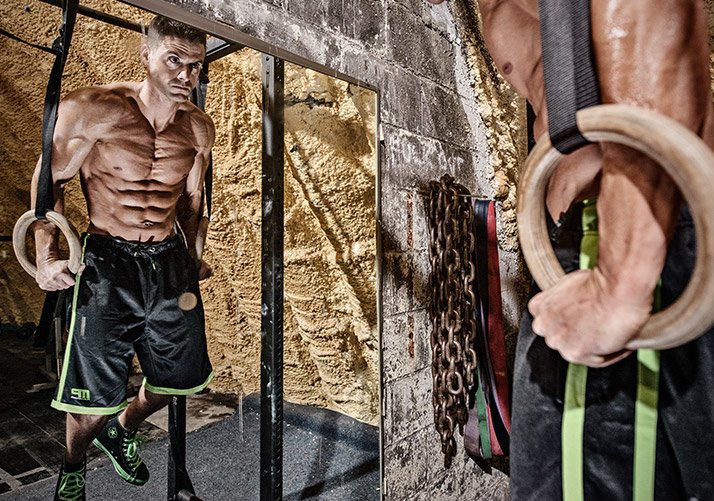 Today, Myers trains Olympic wrestlers, UFC fighters, and a handful of NFL pros and former Ohio State standouts. The gym sits on an isolated highway outside Pataskala, Ohio, its remoteness a part of its allure.
"This place is in the middle of nowhere," Gregory says, "but you have a little bit of 'who's who' coming through here."
Broadening the Brand
By the time he was in his twenties, Gregory knew what it took to get swole. He knew how to train other people and help athletes reach their potential. The next step was to help people on a global scale. Starting a supplement company was the logical answer.
"I always loved supplements and diet, so becoming a supplement owner, co-founder, and trying to push myself to a high level of fitness at the same time were just huge," Gregory says. "When we founded MusclePharm, it was like a dream come true to me. Now I have a platform to be able to get all this information out to help people, and set the blueprints for their success too."
That's Cory's passion. He wants to help people succeed like he has. Through his Get Swole 16-Week Trainer and Bizzy Diet plans on Bodybuilding.com, and his Twitter and Facebook pages, Cory is able to reach hundreds of thousands of people every day.
"I'm living the dream," he says. "We are pushing to be the best. My dream to sign Arnold to the brand was achieved just recently. The sky is the limit for MusclePharm."