There are a wide variety of weight-loss strategies currently available, ranging from fad diets to detox teas and, of course, plenty of dietary supplements.
One such supplement, Garcinia cambogia (sometimes shortened to just "Garcinia" or "G. cambogia) has received a lot of attention over the years, thanks in large part to TV personality Dr. Oz proclaiming it the "Holy Grail of Weight Loss."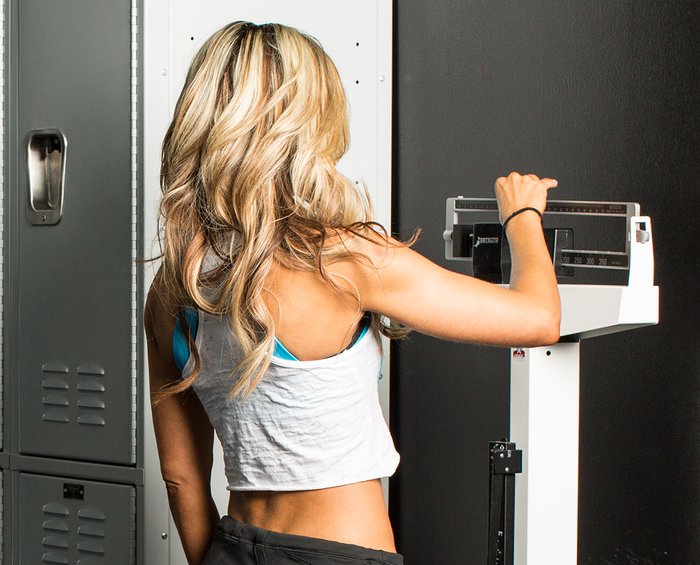 But as with most things in life, something that sounds this amazing may be too good to be true. As more research becomes available, there is more uncertainty about the use of the fruit for weight loss. But that doesn't mean it deserves to be ignored completely.
Let's take a closer look at what Garcinia cambogia can do for your weight and overall health.
What is Garcinia Cambogia?
Garcinia cambogia, a citrus fruit native to Southeast Asia, has traditionally been used to treat a wide variety of ailments, from constipation to intestinal parasites.[1] Today, when you do an internet search of the term "Garcinia cambogia," the result is more than 11 million hits, most them having to do with weight loss.
An extract from the fruit's rind, hydroxycitric acid (HCA), is the key component responsible for Garcinia cambogia's weight-loss properties.[2] Various studies have suggested that HCA promotes weight loss by means of increasing serotonin release, thereby leading to appetite suppression. Others postulate that HCA inhibits the release of certain enzymes responsible for carbohydrate metabolism, thereby increasing your body's ability to use fat as fuel.
No matter how it works, ever since it was mentioned on TV, you'll find plenty of people who swear by it as the next fat-loss hope.
What Are the Uses of Garcinia Cambogia?
Most Garcinia cambogia products are marketed as fat-loss supplements, since the active ingredient, HCA, has been found to be effective in supporting satiety (feeling full) and reducing body weight.[3]
Several studies have shown Garcinia cambogia extract, given in doses of 1,000-1,500
milligrams per day, reduced body weight and body fat in overweight participants, all without reports of serious side effects.[4,5]
Furthermore, 300 milligrams of HCA taken for 14 days has been shown to reduce body weight and the amount of calories that subjects eat over the following 24 hours.[6] And only five days of supplementing with 250 milligrams of HCA may be effective at increasing fat metabolism and enhancing exercise performance in women.[7]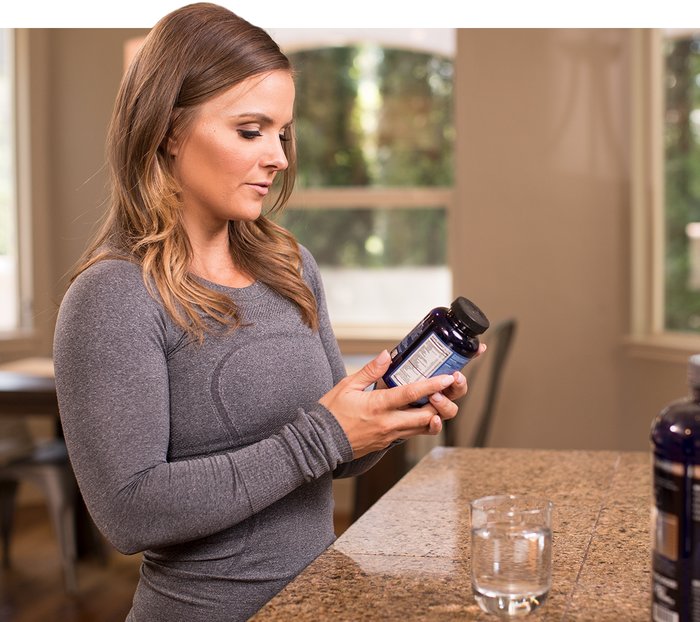 Is All Research on Garcinia Cambogia Positive?
Not all studies have reported positive findings. Research published in the American Journal of Clinical Nutrition reported Garcinia cambogia extract given at 3.1 milligrams per kilogram of body weight (or about 210 milligrams for a 150-pound person), was not enough to increase fat metabolism at rest or during exercise in endurance-trained participants.[8]
Findings from a clinical trial showed that Garcinia cambogia extract, at 2,000 milligrams per day for 10 weeks, was not enough to promote weight-loss or any clinically significant chances in body fat in overweight participants.[9]
A larger clinical trial found that participants treated with 1,500 milligrams of HCA for 12 weeks recorded no significant weight or fat-mass loss.[10]
So no, it's definitely not as simple as "it works" or "it doesn't." The results have been a mixed bag in the lab.
Does Garcinia Cambogia Lower Cholesterol Levels?
Despite conflicting reports on Garcinia cambogia's effectiveness as a weight-loss supplement, research suggests its active ingredient, HCA (in the form of calcium-potassium salt HCA-SX), may help support normal healthy cholesterol levels by decreasing the production of LDLs (bad cholesterol) and triglycerides.
A clinical trial conducted in obese women receiving Garcinia cambogia extract at doses of 800 milligrams 3 times a day for 60 days revealed a reduction in triglyceride levels.[11]
Additionally, HCA, when coupled with daily exercise and a 2,000-calorie diet, has been shown to support a reduction in total cholesterol, LDL, and triglycerides, while also increasing HDL (good cholesterol) levels.[12]
Does Garcinia Cambogia Have Any Side Effects?
A study investigating the diuretic activity of Garcinia cambogia found that doses of 100 and 200 milligrams per kilogram of body weight per day given to rats increased urine output through the increased excretion of sodium, potassium, and chloride.[13]
For reference, that would be equivalent to a 160-pound person taking in 7,000-14,500 milligrams of Garcinia cambogia, far more than what is recommended. If you're sticking to the directions on the bottle, you shouldn't be doing laps to and from the bathroom.
Is Garcinia Cambogia Safe to Use?
Most studies examining the safety of Garcinia cambogia and HCA reveal neither of them have significant toxic effects. Currently, the "no observed adverse effect level" is set at 2,800 milligrams of HCA per day.
A 2009 review found that several cases of toxicity, specifically liver toxicity, have been attributed to the use of multi-ingredient fat-loss products containing HCA.[14] However, most products studied contained up to 20 ingredients, including ephedra, making it a bit premature to put the blame on HCA when so many other ingredients were involved.
Clinical trial reports on the toxicity of Garcinia cambogia indicate that it is safe to use. However, it's always best to consult your physician before starting any new supplement protocol.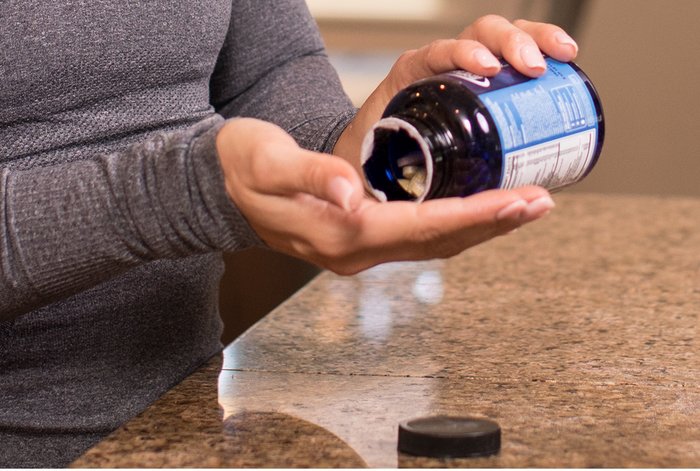 What is the Dosage?
Garcinia cambogia supplements contain anywhere from 20-60 percent HCA, and a combination of other ingredients that differ depending on the product. A quality product will contain at least 50-60-percent HCA, and will have minimal fillers, binders, and sugars.
The standard recommended dosage for Garcinia cambogia is 500-1500 milligrams (depending on the HCA content), split into equal doses and taken before each meal.
Discontinue your use after 12 weeks. There are no existing studies in which Garcinia cambogia was used for a longer time than that.
What's the Bottom Line on Garcinia Cambogia?
The results are in, and the findings are…mixed. If you are looking for a "Holy Grail of Weight Loss," your best approach is eating less and moving more. Having said that, adding Garcinia cambogia to the mix may help you take off a few extra pounds.
References:
Tharachand, S. I., & Avadhani, M. (2013). Medicinal properties of malabar tamarind [Garcinia cambogia (Gaertn) DESR]. International Journal of Pharmaceutical Science Review and Research, 19(2), 101-107.
Ohia, S. E., Opere, C. A., LeDay, A. M., Bagchi, M., Bagchi, D., & Stohs, S. J. (2002). Safety and mechanism of appetite suppression by a novel hydroxycitric acid extract (HCA-SX). Molecular and Cellular Biochemistry, 238(1-2), 89-103.
Sullivan, A. C., Triscari, J., Hamilton, J. G., Miller, O. N., & Wheatley, V. R. (1974). Effect of (−)-hydroxycitrate upon the accumulation of lipid in the rat: I. Lipogenesis. Lipids, 9(2), 121-128.
Ramos, R. R., & Saenz, J. F. (1996). MCF Alarcon Aguilar en,"Control of obesity with Garcinia cambogia extract,". Investigacion Medica Internacional, 22(3), 97-100.
Hayamizu, K., Ishii, Y., Kaneko, I., Shen, M., Okuhara, Y., Shigematsu, N., ... & Shimasaki, H. (2003). Effects of Garcinia cambogia (Hydroxycitric Acid) on visceral fat accumulation: a double-blind, randomized, placebo-controlled trial. Current Therapeutic Research, 64(8), 551-567.
Westerterp-Plantenga, M. S., & Kovacs, E. M. R. (2002). The effect of (-)-hydroxycitrate on energy intake and satiety in overweight humans. International Journal of Obesity, 26(6), 870.
Lim, K., Ryu, S., Nho, H. S., Choi, S. K., Kwow, T., Suh, H., ... & Shigematsu, N. (2003). (-)-Hydroxycitric acid ingestion increases fat utilization during exercise in untrained women. Journal of Nutritional Science and Vitaminology, 49(3), 163-167.
van Loon, L. J., van Rooijen, J. J., Niesen, B., Verhagen, H., Saris, W. H., & Wagenmakers, A. J. (2000). Effects of acute (−)-hydroxycitrate supplementation on substrate metabolism at rest and during exercise in humans. The American Journal of Clinical Nutrition, 72(6), 1445-1450.
Kim, J. E., Jeon, S. M., Park, K. H., Lee, W. S., Jeong, T. S., McGregor, R. A., & Choi, M. S. (2011). Does Glycine max leaves or Garcinia Cambogia promote weight-loss or lower plasma cholesterol in overweight individuals: a randomized control trial. Nutrition Journal, 10(1), 94.
Heymsfield, S. B., Allison, D. B., Vasselli, J. R., Pietrobelli, A., Greenfield, D., & Nunez, C. (1998). Garcinia cambogia (hydroxycitric acid) as a potential antiobesity agent: a randomized controlled trial. Journal of the American Medical Association, 280(18), 1596-1600.
Vasques, C. A., Schneider, R., Klein‐Júnior, L. C., Falavigna, A., Piazza, I., & Rossetto, S. (2014). Hypolipemic effect of Garcinia cambogia in obese women. Phytotherapy Research, 28(6), 887-891.
Preuss, H. G., Rao, C. V., Garis, R., Bramble, J. D., Ohia, S. E., Bagchi, M., & Bagchi, D. (2004). An overview of the safety and efficacy of a novel, natural (-)-hydroxycitric acid extract (HCA-SX) for weight management. Journal of Medicine, 35(1-6), 33-48.
Mathew, G. E., Mathew, B., Shaneeb, M. M., & Nyanthara, B. (2011). Diuretic activity of leaves of Garcinia cambogia in rats. Indian Journal of Pharmaceutical Sciences, 73(2), 228.
Stohs, S. J., Preuss, H. G., Ohia, S. E., Kaats, G. R., Keen, C. L., Williams, L. D., & Burdock, G. A. (2009). No evidence demonstrating hepatotoxicity associated with hydroxycitric acid. World Journal of Gastroenterology: WJG, 15(32), 4087.