What is Biotin?
Biotin is a water-soluble B-vitamin, specifically referred to as vitamin B-7. Biotin serves as a coenzyme in the human body, which means it assists in carrying out necessary biochemical processes like carbohydrate and fatty acid metabolism.[1,2]
Biotin has long been thought to prevent hair from thinning and improve the quality of skin and nails, but these effects are insufficiently supported in the scientific community.[3]

What Are Biotin's Effects On Metabolism?
In addition to its cosmetic benefits, biotin has been also studied for its potential metabolic effects. Biotin has been shown to influence normal glucose homeostasis, glucose uptake in skeletal muscle, insulin secretion, and even the presence of fat and cholesterol in the blood.[1,2]
A study done in 2006 investigated the effect of biotin supplementation on levels of plasma triglycerides, cholesterol, glucose, and insulin in both diabetic and non-diabetic individuals.
The researchers observed a significant decrease in blood triglycerides, as well as in very low-density lipoprotein (VLDL), a type of bad cholesterol that contains the most amount of fat when compared to all other forms of cholesterol.[2] Triglyceride levels in the blood have been tied to fat storage, and with less fat in the bloodstream, less fat should in theory be available for storage in adipose tissue.
Biotin cannot be used directly by the body for energy, but it has been linked to increased carbohydrate utilization, and a deficiency of biotin has been linked to reduced glucokinase activity.
Glucokinase is a key enzyme in glycolysis, the biochemical process that allows our body to use carbohydrate as fuel. One study using a rat model attributed a biotin deficiency to a 40-45 percent decrease in glucokinase activity.[1]
If this model holds true in humans, anyone with low levels of biotin would be less primed to use carbohydrate as energy during a workout.
Supplementing biotin could help you take full advantage of the carbohydrate you have stored in your muscle and liver in the form of glycogen, allowing you to push through long training sessions.
Who Should Take Biotin?
Biotin deficiency is linked to thinning hair in men and women.[4] Supplementing 10-30 milligrams of biotin a day may help minimize the hair-thinning effects of a biotin deficiency.
However, biotin will likely not have any hair follicle-stimulating effects on any individuals suffering from male pattern baldness. This condition is caused by elevated levels of dihydrotestosterone (DHT), and biotin has no effect on this hormone. Whether an individual goes bald is almost exclusively tied to genetics, which no amount of biotin supplementation can reverse.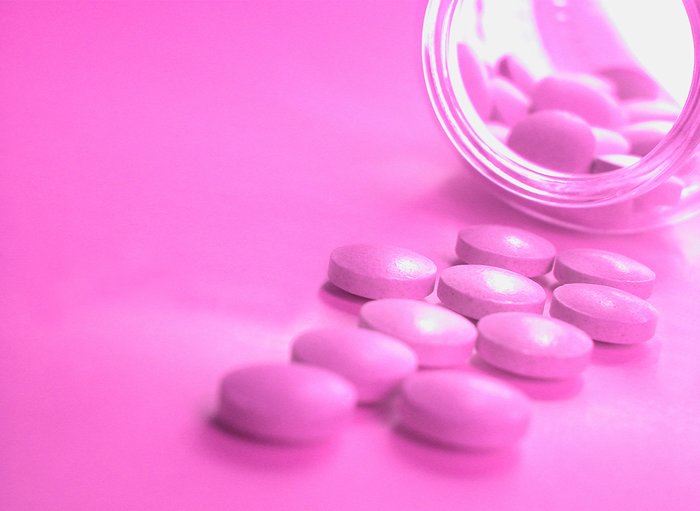 Should Bodybuilders Take Biotin?
Some bodybuilders consume raw eggs to increase protein intake and minimize time spent preparing food. While this is an effective method, it is not an advisable approach due to the risk of being infected with salmonella, a bacterium found in raw eggs that is killed off during the cooking process.
Another reason why you should think twice about consuming raw eggs is due to their high concentration of avidin. Avidin is a water-soluble glycoprotein found in raw eggs that binds to biotin. If biotin is bound to avidin, biotin is unavailable to be used in the body, leading to potential risk of biotin deficiency.[5]
What Is the Recommended Dose for Biotin?
Biotin is almost exclusively produced in pill form, although a few companies produce biotin in liquid form. The recommended dose for individuals 18 years of age or older is 30 milligrams per day. Biotin can be consumed with meals or between meals.
Biotin can be found in an abundance of foods, which is why deficiencies are rare. Foods especially abundant in biotin include almonds, cauliflower, cheeses, milk, mushrooms, sweet potatoes, and spinach.
Are There Any Negative Effects From Taking Biotin?
There are no known adverse effects of taking biotin at high doses.[4]
References