Shopping for food on a very limited budget of $70 a week is difficult for anyone. Doing it while following an offseason bulking program consisting of clean, protein-rich foods is even more daunting. But that was my task during Universal's "Size for Seventy" challenge. It was a learning experience, but by following a plan, I was able to make it happen. See if any of my strategies can help you balance your nutritional needs with your pocketbook.
I started by picking up the weekly circulars to find the best grocery deals for the week. When it comes to budgeting for food, you'll find the best deals here. You might have to hit several supermarkets, because no one grocery store will have everything for the best price.
For example, chicken may be on sale at one store, while eggs might be cheaper at another. Unless you want to spend all of those savings on gas, start by identifying the most costly foods in your diet plan, and look for the best deals on those items.
For most of us, the one big-ticket item is your protein staple, whether it's meat, chicken, fish, turkey, or another complete protein source. Without even having to leave home, you can review the weekly deals on the stores' websites.
Keep in mind there is always meat on sale somewhere; you just have to find it. So don't lock in on a favorite store; be prepared to drive around if you must.
Man With a Plan
Never go to a grocery store without a plan. Before even leaving the house, write down everything you need, and prioritize the items (see chart below). Estimate how much meat, starch and rice, and other foods you'll need each day, and then per week by multiplying by 7. Of course, you won't know the prices of all the items, because not every food you need will be on the circular, but many of your carb foods are fairly consistent from week to week.
I always do my shopping in order of priority. I start with meats and other protein sources, then move to starches, vegetables, and finally fats. I'll identify the cheapest protein (usually chicken), large bags of rice and potatoes (avoiding the costlier single-serving portion sizes), frozen vegetables, and oils.
Remember, when you're on a budget, you need to focus on priorities—lean protein, cheap sources of carbohydrates, vegetables to deliver needed micronutrients and fiber, and healthy fats to pump up your diet with heart-health-supporting monounsaturated fats (which are also a good way to add in more calories). The remaining funds can be directed toward spices, sauces, and extras to make everything taste better.
In the "Size for Seventy" video, I created a meal plan with a week's worth of food consisting of six meals per day. Each day includes four meat-based meals, one egg meal, and one whey protein shake (using Universal's Ultra Iso Whey and Carbo Plus). As they're supplements and not technically groceries, I didn't budget them in my $70. Each day (all six meals) provides an estimated 3,200 calories (245 grams protein, 420 grabs carbs, and 62 grams of fat). Do the math: that's just over a buck a meal.
A few caveats: First, for the sake of keeping calculations simple, I round macronutrient counts up/down and don't count carbs and proteins that are in vegetables or peanut butter. You can spend all day calculating exact numbers, but my guess is you have more important things to do.
Second, I didn't include in my totals a couple of cheat foods like peanut butter and banana sandwiches or chocolate. I didn't include these items, as they're "extras" on top of the purchases I needed for the week. The extra calories can be used on days where your energy expenditure is greater than normal—for example, on leg day.
Having some space in your diet for foods not on your list helps keep cravings at bay. Don't lock yourself into an overly strict plan; adjust the meals as needed based on your daily needs.
Chris Tuttle's "Size For Seventy" Shopping List & Meal Plan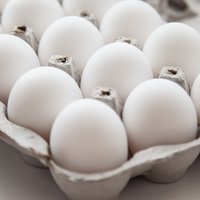 Eggs
1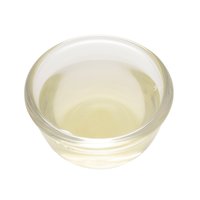 Egg Whites
1.5 cups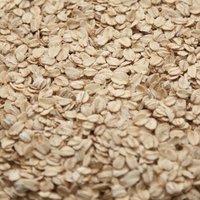 Oats
3/4 cups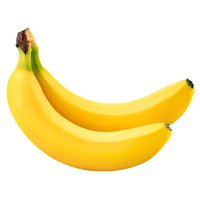 Banana
1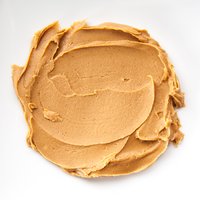 Peanut Butter
1.5 tbsp
Chicken
5 oz.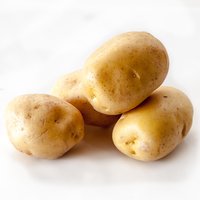 Potato
11.5 oz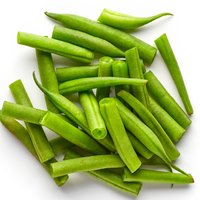 Green Beans
1/2 cup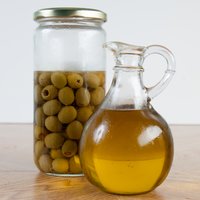 Olive Oil
2 tsp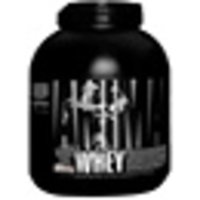 Animal Whey
2 scoops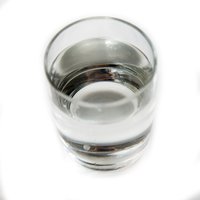 Water
as desired
Chicken
5 oz.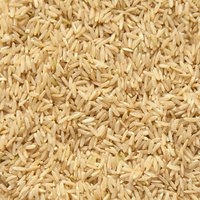 Brown Rice
1.5 cups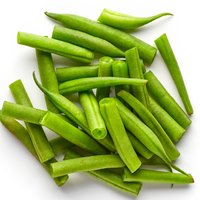 Green Beans
1/2 cup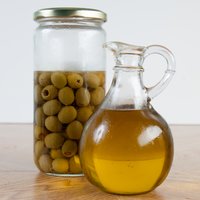 Olive Oil
2 tsp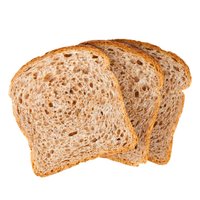 Whole Wheat Bread
2 slices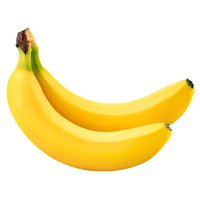 Banana
1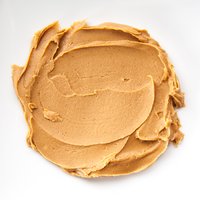 Peanut Butter
1.5 tbsp
King's Ransom Not Required
As evidenced here, you don't need a king's ransom to eat clean, high-protein foods. But you need the know-how, and you need to be willing to spend some time in the kitchen. If you watch the video, you'll see there was money left over to carry into the following week (which could also be used to purchase olive oil, peanut butter, hot sauce, vegetables, and eggs).
Even still, you can eat like a bodybuilder for less than $300 a month. You can also see that we didn't skimp on quality foods or cut corners with less-nutrient-dense foods, either.
Most bodybuilders' diets today consist of meats and rice, with almost no vegetables or fruits. That's a mistake, in my opinion. The bodybuilding diet I've outlined is more balanced. It includes vegetables, healthy fat, fruits, and lean meats.
I know it's possible to eat a diet that's healthy, balanced, and anabolic—without blowing a hole in your wallet.