If you've always wanted to get a glimpse into your favorite fitness model's supplement cupboards, here's your chance! We've rounded up the athletes of Team Bodybuilding.com and asked them to share their favorite products. Fill your pantry with proven supplements recommended by the fit folk who use them every day!
Marie Wold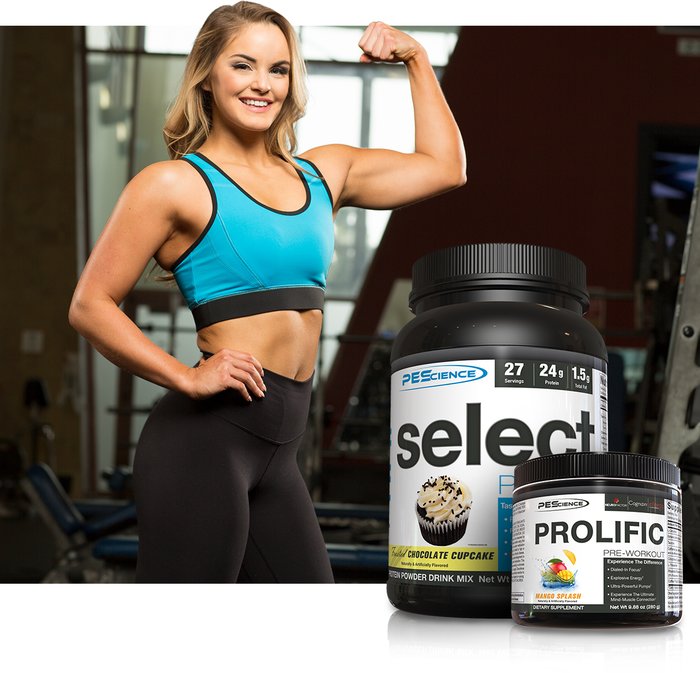 For fitness personality Marie Wold, protein is a must. And PEScience Select Protein tops her list. "This protein is a delicious and convenient way to hit your daily protein requirements," she says. The whey/casein blend is optimal for muscle building.
"My favorite flavor to drink is Frosted Chocolate Cupcake, and I'll often use the Snickerdoodle flavor to make cookies," says Marie. "I love to drink it, stir it into oatmeal, blend it into smoothies, or add it to my baked goodies!" That's right—Marie's uses for protein extend beyond the shaker bottle. One thing's for certain—she never grows bored.
When she's looking for an energy boost, Marie turns to PEScience Prolific. "It's a perfect all-in-one pre-workout supplement," she says. "I take one scoop before I train. It gives me an amazing energy boost, laser focus, and insane muscle pumps." Her favorite flavors are Sunrise, which she says taste just like tropical fruit punch, and Mango Splash.
Rickey Jasper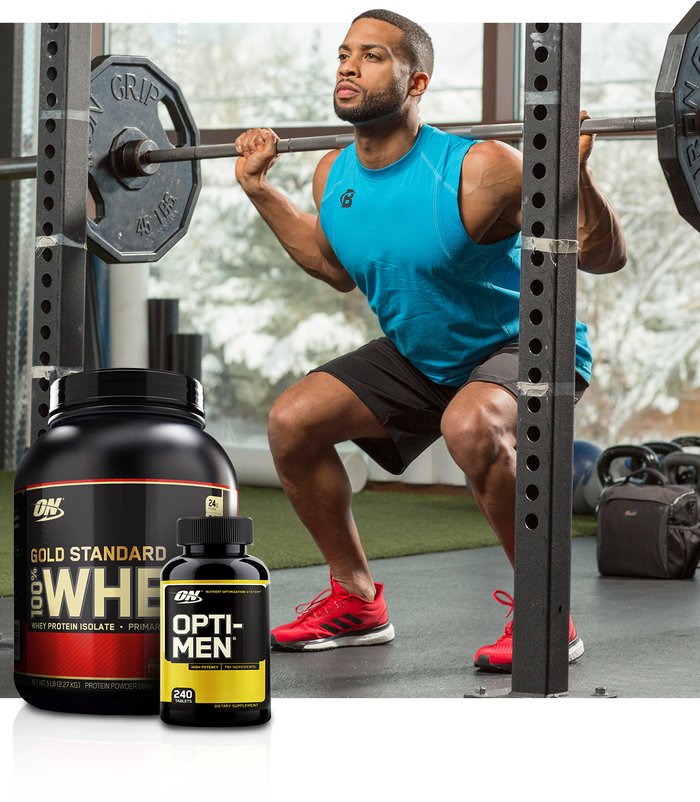 For spokesmodel Rickey Jasper, the mighty multivitamin ranks high. "I'm always on the go, and keeping my nutrition in check is a key component of keeping my energy high," he says. "I take a multivitamin in the morning with my breakfast to make sure I'm getting the necessary amount of daily vitamins and minerals."
Kicking off the day with smart supplementation sets Ricky on the path toward a healthy diet. In turn, he feels more energetic as his day unfolds. His multi of choice? Optimum Nutrition's Opti-Men daily multivitamin. With 70 active ingredients, including 1500 IUs of vitamin D—essential for strong bones and healthy teeth—it gives him everything he needs for a good start and makes becoming a morning person that much easier.
Optimum Nutrition's Gold Standard 100% Whey is another mainstay in Ricky's nutrition plan. "I love using this as part of my post-workout shake," he says. "It's a quick and easy way to ensure I'm getting the necessary post-workout protein to assist with repairing and rebuilding muscle tissue."
With 5.5 grams of BCAAs—which can help stimulate protein synthesis—and 4 grams of glutamine per serving, it's sure to help you grow stronger.
Christie Bailey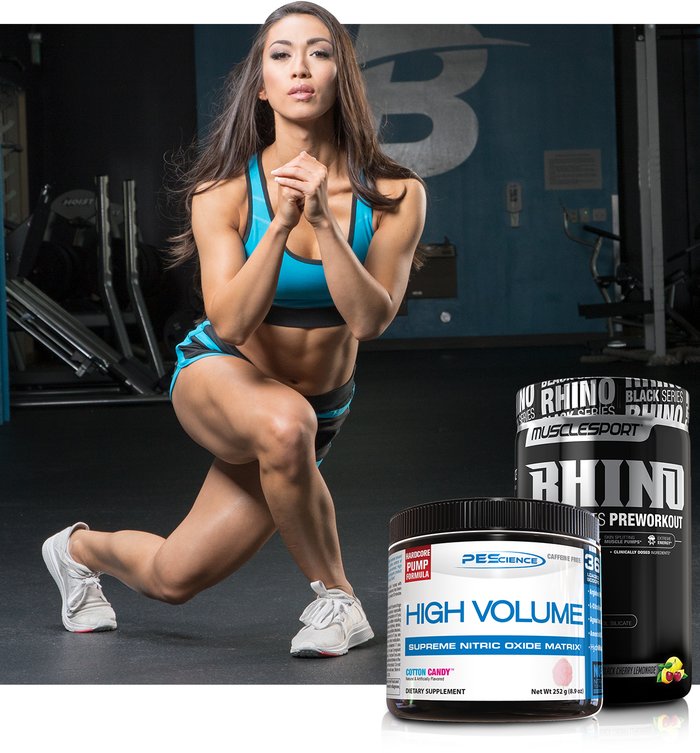 When IFBB bikini pro Christie Bailey heads to the gym for an intense session, one supplement fuels her workout and helps make every rep count. "PEScience High Volume enables me to go harder and longer on any heavy training session I have planned," she says. "I use two scoops before every workout paired with my pre-workout of choice. It gives me an amazing pump and endurance throughout each lift." It's a must-have supplement for those looking to hit higher rep ranges with their lifts.
So what pre-workout does Christie pair with High Volume? MuscleSport Black Rhino. "This is hands-down the best and most insane pre-workout I've ever tried," she explains. "It honestly brings my workout into another dimension, and it's great for days when you're just not feeling it but still need to hit the gym."
Reuben Brooks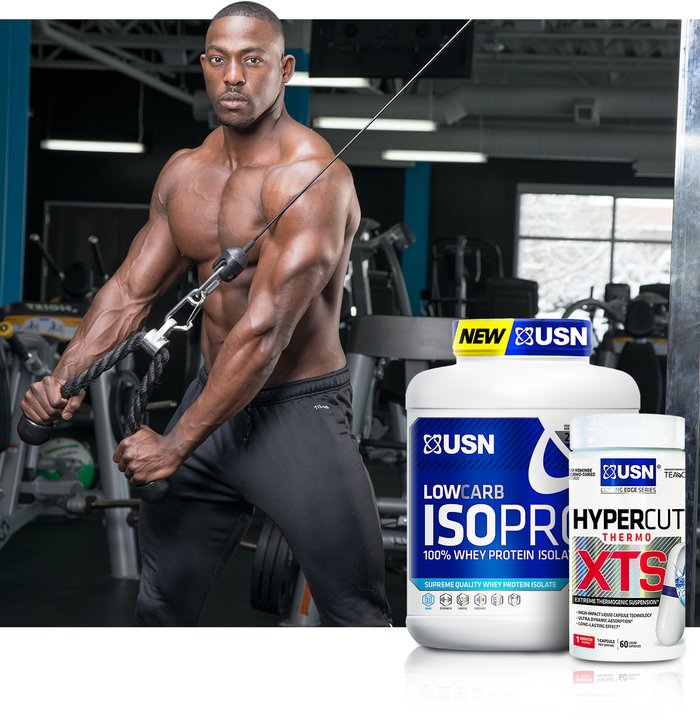 For trainer Reuben Brooks, USN Zero Carb Isopro is a must have on his journey to a ripped physique. 
"Whenever I'm in competition prep or readying myself for the beach or a photo shoot, I like to use Isopro as my primary whey protein isolate," he says. "I need a very lean source of protein that hits my blood stream quickly after my workouts. It fits the bill perfectly."
To take his shred to the next level, Reuben adds Hypercut Thermo XTS, his favorite fat burner. "I'll take one capsule 30 minutes before breakfast or a morning cardio workout," he says. "It's a great coffee substitute and an amazing source of energy that doesn't leave me feeling jittery throughout the day."
Yami Mufdi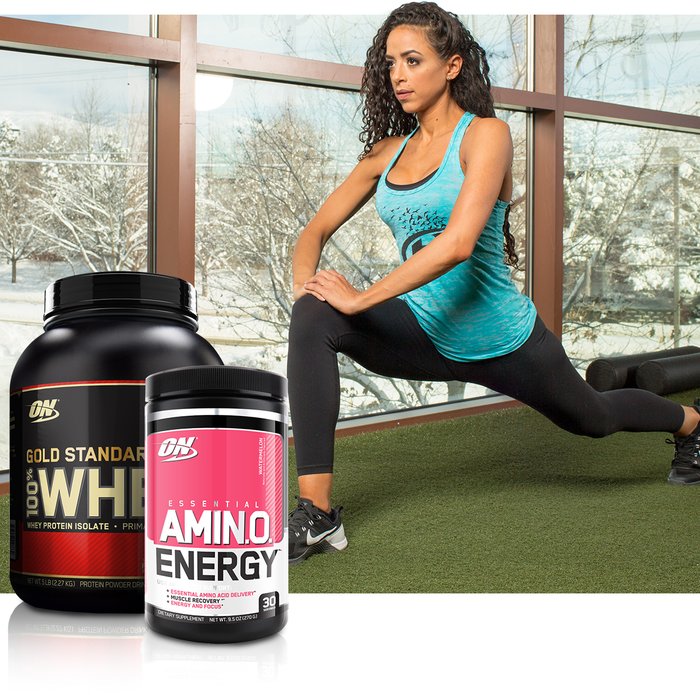 "When it comes to supplements, I'm a simple girl," says fitness model Yami Mufdi. "My absolute must-haves are the basics: protein powder and BCAAs." Both supplements meet her muscle-building needs while calming a sweet-tooth craving. "Protein powders, especially those by Optimum Nutrition, allow me to get creative in the kitchen," she says. "I can whip up protein waffles, brownies, and cupcakes to keep things healthy while satisfying my cravings."
BCAAs also play a healthy role in crushing sugar cravings. "At the moment, my favorite is Optimum Nutrition's Cotton Candy Aminos," says Yami. "I usually have them during or post-workout to aid not only in muscle growth but overall recovery as well."
Nick Cheadle

For athlete Nick Cheadle, you can't go wrong with the classic "gold standard." "One of my favorite supplements is Optimum Nutrition Gold Standard Whey Banana Cream," he says. "This flavor tastes just like a banana popsicle and contains minimal carbs and fats, making it easy to fit into my daily macro requirements."
He also loves Optimum's Amino Energy, which helps start off his day. "It gives me plenty of energy between meals, and with the added caffeine, it provides the boost I'm looking for," he says.
When a product comes in so many tasty flavors, it's hard to choose just one. Nick's favorites include Strawberry Lime, Concord Grape, and Orange Blast.
Brian DeCosta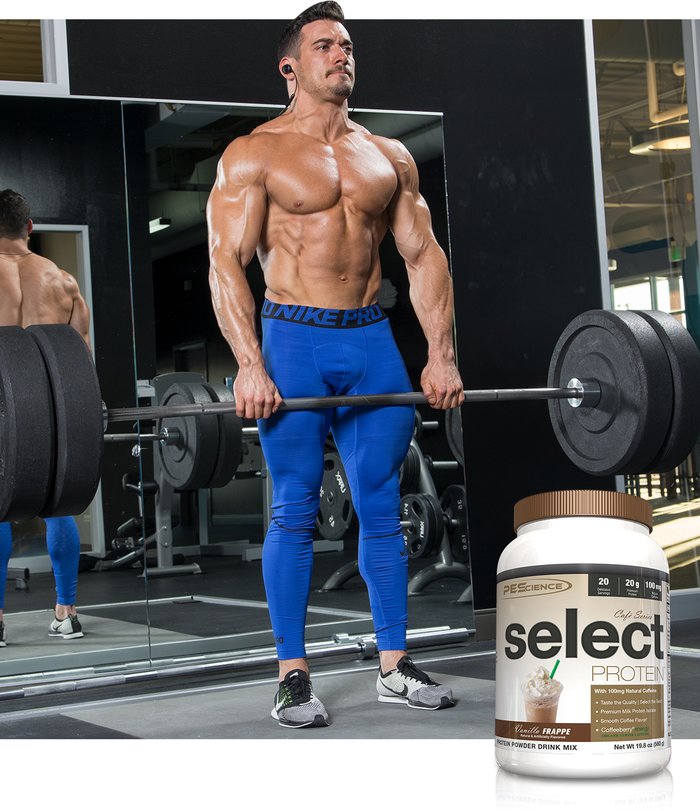 Looking for a way to dress up your mug of joe? Protein fan and spokesmodel Brian DeCosta has the answer: PEScience Science Select Protein Café Series.
"This is my go-to protein powder, thanks to the fact it blends quality protein with caffeine, so it's excellent when mixed into coffee," he says. "Plus, it tastes amazing!"
If you're not a coffee drinker, don't worry. The Café series could be just what you need. Because the protein is naturally caffeinated, it only needs to be mixed with milk or water for a smooth energy jolt. Plus, muscle-building protein is always a plus.
"I've found this protein helps me hit my protein numbers for the day with an extra kick of caffeine," Brian says. "As a full-time working professional, I find this product is essential to my mornings."
*These statements have not been evaluated by the Food and Drug Administration. This product is not intended to diagnose, treat, cure, or prevent any disease.