When we think about improving our health, it's usually something we are trying to achieve in the short term, but the long term also requires consideration. The body runs down and changes as we age—and we have to give it the right nutrition and supplementation. The goal is to keep it running not only efficiently but with strength and enthusiasm, as well.
Collagen is one substance that the body doesn't produce easily as it ages. Until recently, however, supplementing your diet with a collagen powder was a foreign concept. Our April Supplement Company of the Month has set out to show just how vital collagen is—and how it can help you live a more invigorating and active life for years to come.
Vital Proteins was founded after the CEO, Kurt Seidensticker, began to experience pain in his knees from running. As with many businesses that have had a huge impact on their industries, Seidensticker's desire to find a solution to his problem led him down the path of heavy research—and he had no choice but to share the results with the rest of his fellow runners and athletes of all kinds.
Seidensticker opened up about the early days of Vital Proteins and what we can expect from this growing family of innovative products in terms of beauty, health, and fitness benefits.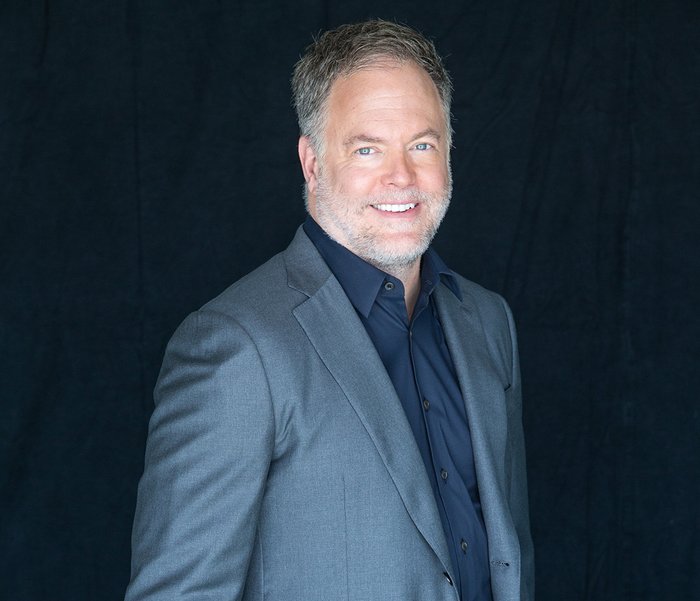 How did Vital Proteins come into being?
The brand was born out of my love for running and an unwillingness to give it up as I got older. I'd been running since I was a teenager. You always hear stories about people who stop running as they age because their bodies can no longer keep up with the demands and stress. I couldn't accept that, so I researched how I could help repair my body better with a natural approach after a long run. I discovered that the body needs large amounts of collagen—about 40 grams a day—to keep up with the demands of an active lifestyle.[1]
At the time, collagen was predominantly found in tablets or capsules. In order to meet that 40-gram dosage, you'd have to take almost 100 capsules in a day. I knew there had to be a better way, so I started working on a powdered collagen that was great-tasting, easy to mix, and could be included in your daily routine—much like a whey protein supplement.
What was the very first product you created for Vital Proteins?
Our first product was the unflavored Collagen Peptides—it comes in the iconic blue tub that consumers have come to know us by. I wanted an easy-to-use powder that could be added to beverages and recipes, hot or cold, in a large enough volume for consumers to actually see the benefits. The Collagen Peptides serving size is 20 grams.
Vital Proteins Collagen Peptides
Contains 20g of Collagen and 18g of Protein Per Serving to Support Health & Wellness*
How does your collagen differ from others on the market?
We want to bring clean nutrition with minimally processed ingredients to our consumers. We know today's athletes and bodybuilders want to look and feel their best—and they want to accomplish that by using nutrition that's based around whole foods.
Our products are also NSF International's Certified for Sport, which gives our consumers an added layer of confidence in their clean ingredients and efficacy. When we started with ingestible collagen, we spent many years perfecting the quality and efficacy to create a clean, transparent product that I was proud to stand behind. We're not afraid to tell you where these ingredients come from. Whole-food-based nutrition has been at the center of everything we've created at Vital Proteins, and I can say that it truly sets us apart from our competitors. Maintaining quality and consumer trust is of utmost importance to our brand.
What are the main benefits of Vital Proteins' products that you hope to bring to your customers?
My hope is that our products help people become the best versions of themselves. I want our consumers to be able to perform to the best of their abilities and maintain their rigorous workout schedules, and it is our mission at Vital Proteins to help them do that.
How can everyone, no matter where in the world of fitness they belong, benefit from using your products?
Adding collagen to your diet helps support all areas from physical well-being to appearance. Our studies show that collagen helps athletes—whether professional, endurance, or weekend warriors—stay in the game through recovery and reducing exercise-induced injury.[1] The biggest hurdles to maintaining a consistent conditioning schedule include soreness, injury, and fatigue. Collagen helps strengthen your body to endure the rigor. It is a significant element in the structure of your joints, connective tissues, and bones, as well as your body's visual appeal and the health of your hair, skin, and nails.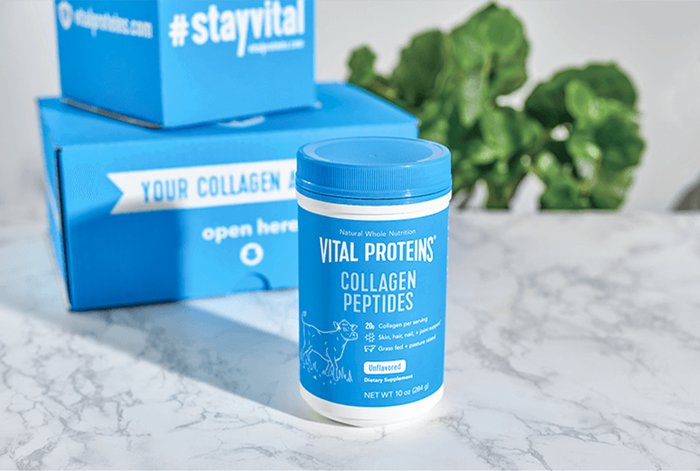 How have you expanded your product line, and what goes into adding a new product?
We've continued to evolve our products to meet the needs of our customers' lifestyles. Most recently, we achieved this with an innovative convenient form: a beverage. We launched our hydrating Collagen Water in early March, offering consumers a great-tasting way to boost their workouts with protein and hydration. We're always listening to our consumers and looking to add products to our lineup that will help them get the nutrients they need with ease and accessibility.
What is your personal favorite Vital Proteins product?
I add Collagen Peptides to my coffee before a workout for quick and effective energy and a protein boost.
What sort of feedback have you received since starting the company?
What I love most is hearing people's stories about how our products have helped them live an active and healthy life and get back to doing the things they love. Collagen is making people feel empowered to be healthy, and that is having a profound impact on their lives.
Where do you hope to see Vital Proteins take things in the future?
We're constantly looking for ways to innovate and bring collagen to the masses in a number of ways. One of these ways is a new performance line for recovery. I can't wait to get it into the hands of Bodybuilding.com customers over the next couple of months.
What lifestyle do you hope to encourage with Vital Proteins?
I want people to be active and to be in the best condition of their lives, without limitations—to be the best version of themselves. I want people to have access to products that will help them continue doing the things they love—the things that make them feel alive.
Reference
Siebrecht, S. (2012, October). Specific bioactive collagen peptides and their benefits for athletes. Presented at the Bridge2Foods Conference, Dusseldorf, Germany.