Here's a nutrient-packed, high-performance protein concoction using Red Velvet Cake-flavored Pro JYM. But that's not the only place its color comes from!
The nutrition profile of the Red Boost shake is impressive. It combines the high-quality protein blend from Pro JYM, nitrates from low-glycemic beets, antioxidants from strawberries, and a dash of flavor from cinnamon. All of those ingredients make it unique and delicious as either a snack, or a pre-workout meal.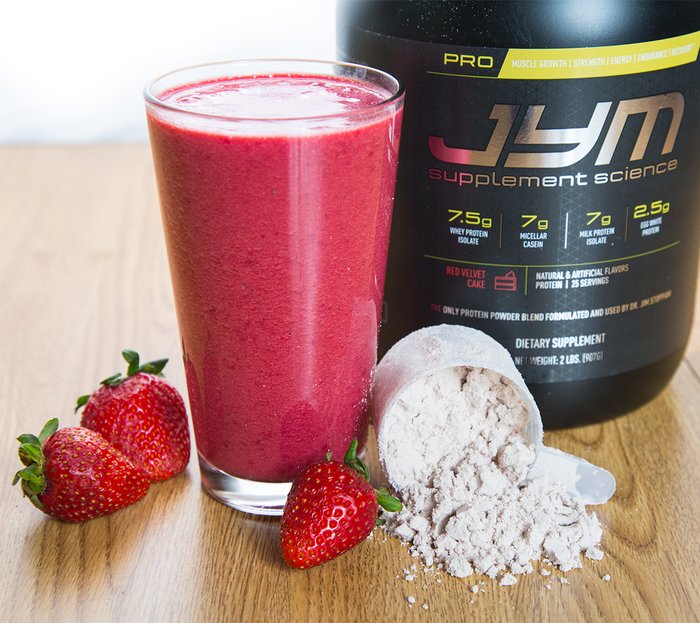 Not a big fan of how beets taste? Not a problem! The strawberries and Pro JYM mask the taste of the beets very well, so you can still enjoy the health-boosting and performance-enhancing benefits they offer. You can boil beets in advance and keep them in the fridge, or use canned beets to save time.
Try this shake out for yourself, and if you like it, let us know on the JYM Army Facebook page. Enjoy!
Visit JimStoppani.com for more workouts, training tips, and articles on nutrition and supplementation.