As most folks would say, "If you fail to plan, you plan to fail!" And when they say plan, they mean planning your weekly intake of food and preparing all your meals in advance. While this might seem like a daunting task, it's quite simple once you're armed with the right tools, recipes, and know-how!
After all, if you put crappy fuel in your body, it doesn't matter if you have the best training program in the world. Diet has a massive impact on body composition, so you need to eat for your goals.
Taking the time to prepare your meals in advance will save you from the heartburn and guilt of last-minute, thought-impaired trips through the drive-thru.
MAKE MEAL PREP A CINCH
Sharpen your knives, gather all your pots and pans, and prepare yourself for a culinary battle in the kitchen for your body's greater good! These articles will help you make better food choices in the grocery store and get you ready to prepare a week's worth of healthy meals.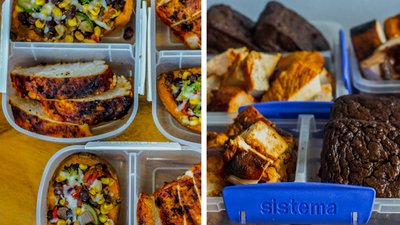 Meal Prep Hacks: 5 Healthy Recipes That Make Meal Prep Easy!
Make weekly meal prep fast, easy, and fun with these five delicious recipes that offer new takes on your favorite fit-food staples!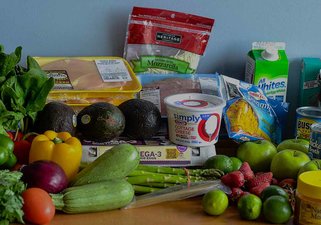 Your $75 Healthy Grocery List And Recipe Guide!
Not sure you can feed your gains on a limited budget? Learn how to stick to your diet without breaking the bank. Recipes and grocery list included!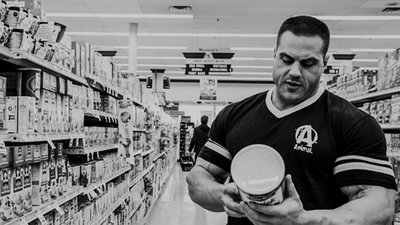 Get Huge with Evan Centopani's $100 Diet
One hundred dollars can buy a lot of terrible food, but it can buy an even greater quantity of good food if you know how to do the math. Ride along in the shopping cart with IFBB pro Evan 'Ox' Centopani!
Big On A Budget: Food Shopping Like An Animal With Frank McGrath
Is it possible to eat enough to grow on only $50 per week? It is, according to IFBB pro Frank McGrath. Hop in the kiddie seat and let him push you down the grocery aisle.
Bigger On A Budget With High-Quality Meat
If you think that living a clean bodybuilding lifestyle means choking down one flavorless cut of chicken after another, it's time to grow up and learn to cook. Become a master of meat, and you'll set yourself up to grow and add muscle for years!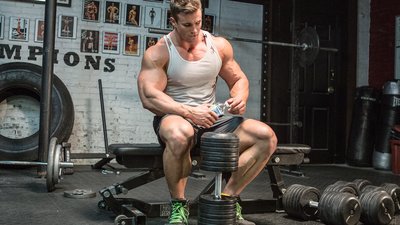 40 Laws Of Lean
Looking to ditch unwanted body fat? Shred smart with these helpful tips.