Eating on the run is a necessity of modern life. Those hectic moments are also landmines lurking within healthy eating plans. When you're sprinting out the door and need to grab something fast, it's unlikely to be a chicken breast and broccoli.
Finding portable sources of protein can be particularly challenging. So, we asked some of the top Dymatize-sponsored athletes to share their favorite sources of on-the-go protein. Here's what they're snacking on when they hit the road.
Tuna pouches
Mike Hildebrandt, a personal trainer in Boise, Idaho, reaches first for tuna pouches.
"The pouches are super easy to open," he says, "and you'll get a very lean, high-quality source of protein. Plus, you don't need to worry about keeping it in the fridge or heating it up to eat."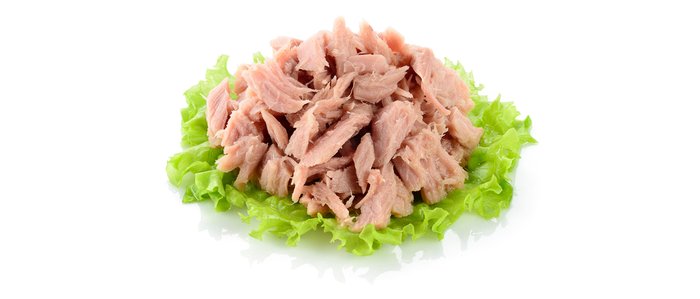 Some tuna pouches come with lots of added sugars or oils. Pass them by and look for brands that provide more pure protein and less additives. Pair the tuna with freshly sliced vegetables or whole-grain crackers.
Protein bars
For those who crave candy bars on a regular basis, the obvious solution is to simply pack a protein bar.
"I'm on the road a lot for my job as a personal trainer, and don't always have time to heat and eat a full meal," explains Charlotte Oldbury. "Having Dymatize ISO100 Bars on hand is one of my favorite ways to get some nutrition in on-the-go."
She notes that she especially loves the coconut crème flavor because of how soft and chewy it is. "It's easy to get down and get back to work," she says.
Dymatize ISO-100 Bars
2 Snack-Sized Bars Per Pack Loaded With 20G Of Protein
Protein powder in Ziploc bags
Don't overlook the easiest option out there: Ziplock bags and protein powder.
"Just put a scoop or two of your favorite whey protein powder in a Ziploc bag, and you're set," says Hildebrandt. Fill your protein shaker up with water, add in the powder, and you're good to go.

"Toss a separate bag of almonds into your backpack for some healthy fats and a little extra protein," he says, "and you've got yourself a complete meal."
Protein Pudding
The busy mother of three daughters, Brooke Erickson uses homemade protein pudding to get her macros and satisfy her sweet tooth.
"I like to mix non-fat Greek yogurt with a scoop of Dymatize ISO100 protein to create a delicious protein pudding," she explains.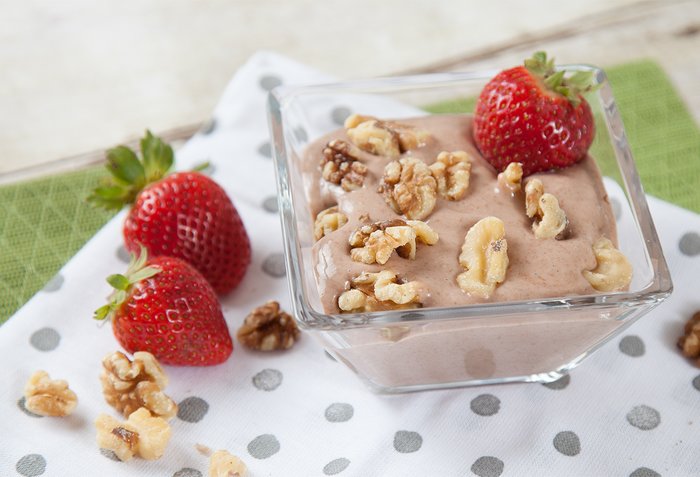 This instant pudding idea is a great way to get a double shot of protein—and a good dose of calcium while you're at it. You can also add fresh berries or a small handful of nuts to complete your snack.
This one does need to be kept cold, so either pop an ice pack into your tote or mix up a batch right on the spot!
Rolled-Up Deli Meat
When she wants savory protein, Erickson reaches for deli meat roll-ups.
"I like to take low-fat turkey breast deli meat and smear a little low-fat cream cheese on one side," she says. "Then, I simply roll it up for a fast and easy snack to carry with me."
Hard-Boiled Eggs
For Josh Thomas, it really doesn't get much better—or more simple—than hard-boiled eggs.
"They're one of my favorite go-to protein sources," he says. "They're super portable and easy to eat on the run, which makes them perfect for those busy days."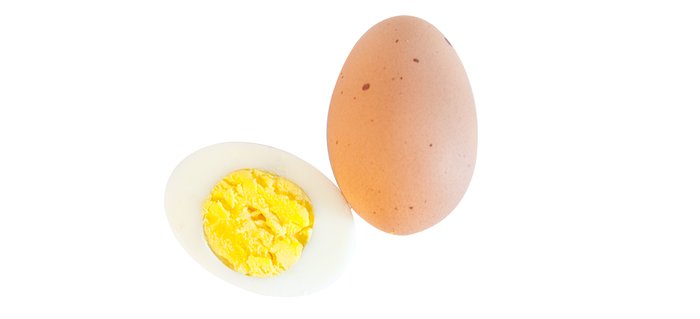 Some people avoid eggs based on cholesterol concerns. As long as you're not eating three or four whole eggs every day, they're perfectly safe for most people to consume regularly.
The nice thing about hard-boiled eggs is that you can cook up a large batch at once and keep them in the fridge for days. Keep them chilled if you plan to be out for a few hours before eating them.
Beef Jerky
Then there is this portable classic. Most varieties contain a lot of salt, so ease up on the salt in your other meals that day. Jerky is the perfect high-protein snack when you can't keep your food in a fridge or put it on ice. Eat it as-is for healthy doses of protein, iron, and zinc.

Pair your beef jerky with an orange or berries so the vitamin C in the fruit can help your body absorb the iron in the beef.