Welcome back to the Everyday Beast kitchen. I'm Rob Smith, and today we're mixing things up a bit.
One of the biggest things people overlook is that nutrition is 80 percent of the process. Sometimes we focus solely on the workout, but if you're not eating right, it really doesn't matter at the end of the day.
Good fuel is important because we're prepping our bodies for a full-body circuit workout later today.
Everyday Meal Prep
Part of being an everyday beast is caring about every part of the process—from meal plan to workouts and everything between. Today, we're focusing on meal prep.
Grilled Rosemary Chicken Thighs
Ingredients
5 lb grilled chicken thighs
2 tbsp olive oil
2 oz rosemary
¼ cup lemon juice
salt and pepper to taste
Directions
Mix all ingredients in a large bowl. Cover and let chicken marinate for 30-60 minutes.
Preheat the grill. Once chicken is done marinating, place on the grill and cook for 4-5 minutes on each side until cooked through. Serve immediately or let cool and store for meal prep.
Chicken thighs are a great keto option because they are higher in fat than chicken breast and make a delicious addition to low-carb meals. Use this simple recipe to add flavor and variety to your meal prep.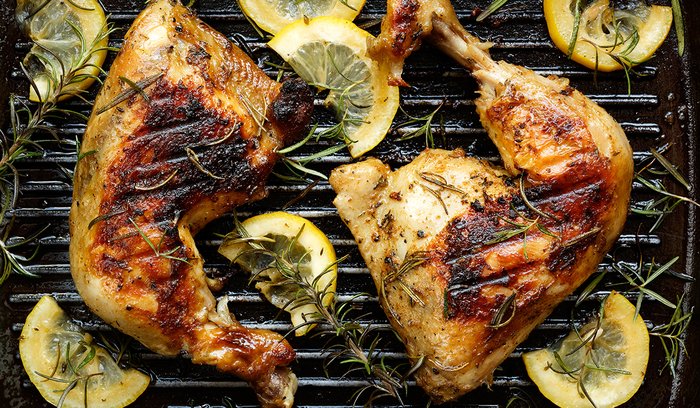 I cooked these chicken thighs yesterday, and now I want to see what's in my fridge and create two unique, physique-friendly meals to add to my meal prep. I'm going to show you how to look at what you already have to create new options with your meal plan.
In the fridge, we found some collard greens, peppers, mushrooms, broccoli, cheddar, and butter. I'm from the South, where collard greens are a staple. They are a great leafy green full of fiber, packed with vitamins—it's fresh, it's clean, it's good.
Our first meal prep recipe is a quick chicken sauté with collard greens, mushrooms, and peppers.
Quick Chicken, Bacon, and Collard Green Sauté
Ingredients
6 oz chicken thighs, slice (boneless and skinless)
2 cup mushrooms, sliced
1 cup poblano pepper
2 slice bacon
4 cup, chopped collard greens
Directions
Heat a pan on medium heat. Once warm, add bacon. Once the bacon fat renders, add the mushrooms.
Once the mushrooms have browned on each side, add the chopped poblano peppers to the pan and cook until peppers soften and begin to brown.
Add the chicken thighs to the pan and cook until warmed through.
Add the collard greens and cook just until they begin to wilt, 1-2 minutes.
Remove sauté from heat and serve.
Mushrooms are a great option when you're on a ketogenic diet because they yield almost zero carbs and are a great source of fiber. Use them as a low-carb alternative to rice, pasta, and potatoes.
Feel free to mix this dish up. If you don't have collard greens, add mustard greens instead. Don't have poblano peppers? Mix green bell peppers in. This recipe is all about using what you have.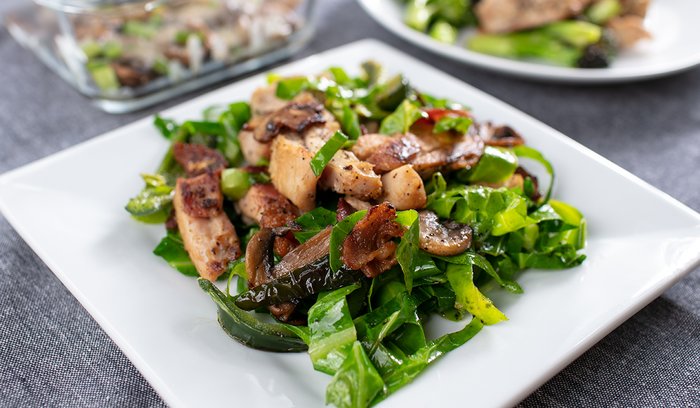 For our next dish, we're going to make a chicken and broccoli sauté paired with a mushroom cheddar bake. It's going to be good—trust me.
Easy Chicken and Broccoli Sauté with Keto Cheddar Mushroom Bake
Ingredients
6 oz grilled chicken thighs
2 cup broccoli, chopped
3 cup mushrooms, sliced
2 tbsp unsalted butter
2 oz white cheddar
¼ cup green onion, chopped
Directions
Preheat the broiler on high.
Heat two pans on the stove on medium-high heat. Split the butter between the two pans and melt.
Add broccoli to one pan and mushrooms to the other. Cook on medium-high heat, stirring the contents of each pan to ensure even cooking.
Once cooked through, remove mushrooms from heat and transfer to an oven-proof baking dish. Top with cheese and season with salt and pepper. Place in the broiler for 3-5 minutes until cheese on top is melted.
While mushrooms are broiling, add cooked chicken thighs to the broccoli, cooking for 3-5 minutes and stirring until heated through. Remove from heat and season with salt and pepper. Serve topped with 1/2 of chopped green onion.
Once mushrooms are done, remove from oven and serve topped with remaining half of chopped green onions.
This recipe uses leftover cooked chicken thighs, but feel free to use any leftover cooked chicken, lean beef, or pork instead. For a meatless option, you could substitute firm tofu or tempeh.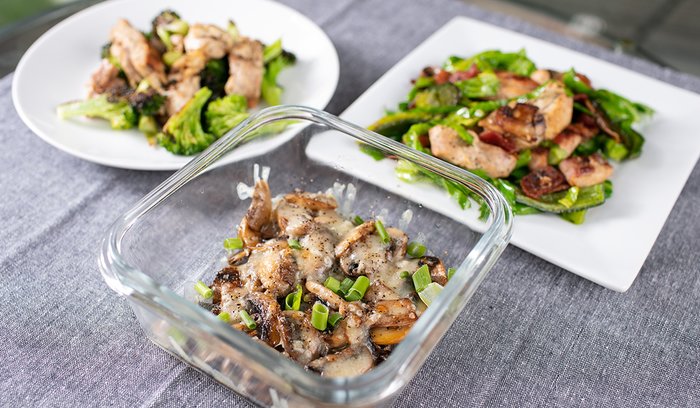 There you have it! Two unique meals, utilizing everything you already have in your fridge. All you have to do is be a little creative.
Plan For Success
Great things take time. There's no other way around it. A big part of the Everyday Beast process is setting yourself up for success, both at home and in the gym. Take the work out of making the right choice by prepping for success ahead of time.
Have a plan and have healthy foods like chicken already cooked and set aside. That way, when you come home for dinner, you can just add a few other key ingredients and you have a full meal.
It's time to hit the gym.
Full-Body Circuit
We did all that meal prep so we could be successful in our workout, and our workout today is a full-body circuit. We're going to start with an incline press, then move on to front squats, pull-ups, and finish it off with stiff-legged deadlifts.
You're building your body up, tearing it down, and coming back for more the next day and every day, over and over and over again. That's what Everyday Beast is all about.
This circuit-style workout is 5 rounds, moving from one exercise to the next with as little rest as possible between exercises, and 2 minutes of rest after each full round. You've got this—we've got this—let's go.
Everyday Beast Full-Body Circuit Workout
+ 1 more exercises

BodyFit
$6.99/month
2,500+

expert-created single workouts

3,500+

how-to exercise videos
Detailed workout instruction
Step-by-step workout tips
Training at gym or at home
Access to Workout Plans
Access to Bodyfit App
Store Discounts
Already have a Bodybuilding.com account with BodyFit? Sign In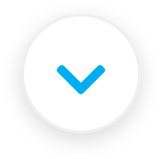 What comes with BodyFit?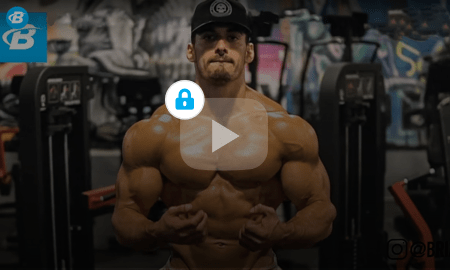 Instructional Videos

Don't risk doing a workout improperly! Avoid injury and keep your form in check with in-depth instructional videos.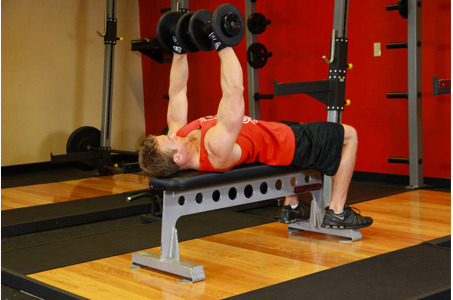 How-to Images

View our enormous library of workout photos and see exactly how each exercise should be done before you give it a shot.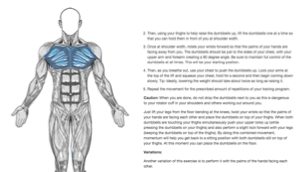 Step-by-Step Instructions

Quickly read through our step-by-step directions to ensure you're doing each workout correctly the first time, every time.
Technique Tips
Incline Press
For this exercise, set the bench up at a 45-degree angle and load the bar up with weight that you can perform for 12 reps but that will challenge you at the end of 5 rounds. Keep your chest up and shoulders down as you perform each rep.
Front Squat
Front squats put more emphasis on the quads and force you to keep your chest up throughout the movement. Hold the bar across the front of your shoulders and cross your arms to keep the bar in place as you pull the weight off the rack. Keep your spine straight and your weight evenly distributed in your feet as you bend at the knees and hips and lower down into the squat. Exhale as you extend back up.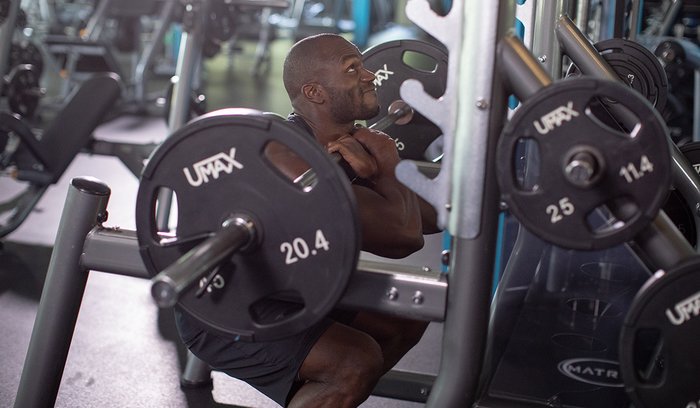 Pull-Up
To make sure you get all the reps on this exercise without needing any extra rest, use a neutral grip. Keep your chest up and engage your lats by pulling your shoulder blades down and back as you lift your body up. Lower back down with control. If you need assistance, you can use a band or a bench to help you, and for a greater challenge switch to a wide grip.
Stiff-Legged Deadlift
Hold the dumbbells on either side of your body as you hinge at the hip and lower down in a straight-legged deadlift. Your knees should be straight but not locked out, and you should only go down as far as possible while still keeping your spine straight. Pause at the bottom, then push through your heels and activate your glutes and hamstrings to pull the weight back up. Repeat for all 12 reps, then rest 2 minutes before starting the next round.