December is a busy season, with schedules packed with travel, shopping, and special events. Surviving it with our health and sanity intact is always a challenge, but the right gear (and a treat here and there) helps us roll with the chaos and keep stress to a minimum. Here's what's seeing us through this crazy month.
Recommended by Nick Collias, executive editor

There's something unique about the first moment someone is touched with a Theragun. For certain people, it feels intensely ticklish—except you're being tickled with a hammer, as my 7-year-old adroitly described it. For others, including me, the percussive thump feels instantly comfortable, like I had been craving it without realizing it for years. Muscles melt, hot spots disappear, and calmness flows over me. There's nothing quite like it, and even those who resist it initially crave it soon enough.
The best part? This is an accessory you can see at work daily on the sidelines of the NBA and elsewhere, and also use on yourself while watching the game. The liv and G3 models are both worthy considerations, but the premium G3PRO model has a few points going for it. The adjustable arm allows more strategic direction of the pressure, and the max force limit is double that of the liv and 1.5 times the G3. It has two speeds, including the "sensitive" setting that some people definitely need (at first, anyway), plus swappable batteries and six attachments including the legendary "cone" tip.
For anyone who trains hard, this is a tool worth craving, and worth saving up all your holiday-present demands for.
Recommended by Kailan Kalina, content editor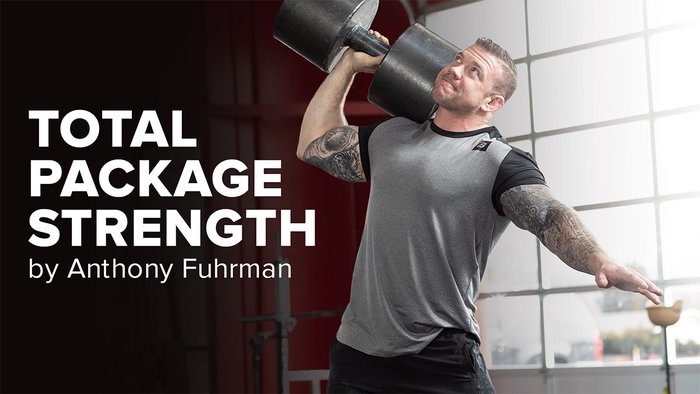 These days, you don't have to try very hard to find someone selling a strength program online, each purported to be the best. But the truth is, many of them are far more complex than they need to be. Team Bodybuilding.com athlete Anthony Fuhrman, on the other hand, does a phenomenal job of sticking to the basics of strength and pairing it with effective hypertrophy work in his new program, Total-Package Strength.
Fuhrman, who was crowned the U105kg World's Strongest Man last month for the second time, wanted to help intermediate lifters pack on strength and size for a foundation that will serve them in any goal they have. The result is six weeks of programming that closely mirrors Fuhrman's own off-season training for Strongman. His four-day split also optimizes recovery, and he offers serious conditioning work instead of the boring, cookie-cutter cardio recommendation of 20-30 minutes, 2-3 times a week.
On this program, you're training like an athlete. There are no frills or fussy exercises—just the core lifts and isolation movements to get you moving iron and packing on serious mass.
Recommended by Frieda Johnson, copy editor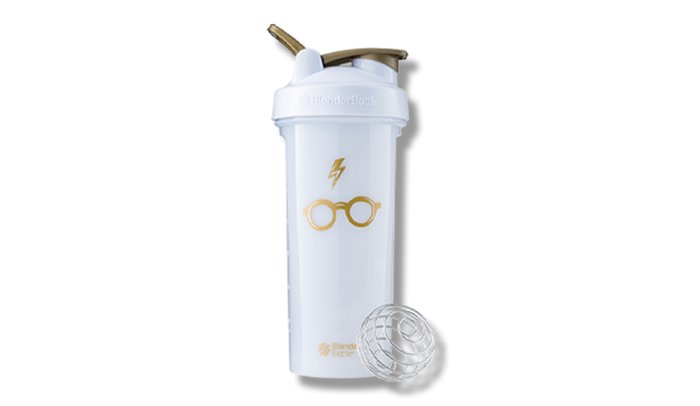 You can never have too many shaker bottles. And what better way to show your love of both Harry Potter and fitness than with a Harry Potter-themed shaker bottle? You can choose from six awesome patterns (including the crest of each Hogwarts house), so you can get one for yourself and one for every Harry Potter fan on your holiday shopping list.
The BlenderBottle Pro28 series also includes some pretty sweet upgrades: It has a rounded base for easier mixing and the new SpoutGuard design to keep it clean, as well as being stain and odor-resistant, BPA free, and dishwasher safe.
Recommended by Shoshanna Cohen, content editor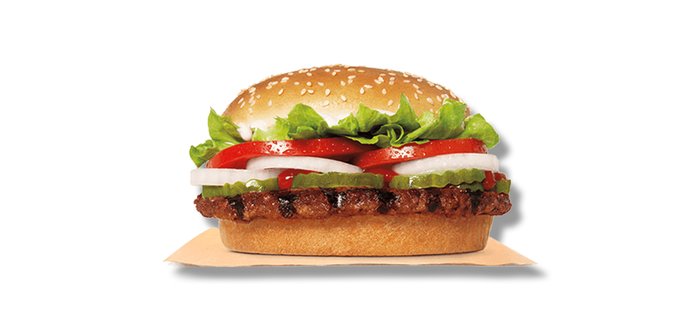 While I'm health conscious and try to eat plant-based most of the time, sometimes I just want a big, messy burger. I'll splurge occasionally, but it's become hard for me to enjoy that burger when I think about what kind of sketchy factory-farmed meat is in it. Chowing down on antibiotics and hormones feels like a giant step backward for my health goals and it just makes me uncomfortable.
So, I love that plant-based diets are becoming more mainstream and that I can now find Impossible Foods' eerily meat-like plant protein everywhere from Burger King to Qdoba. The Burger King Impossible Whopper really tastes like a regular Whopper and totally fulfills the drive-thru burger craving. Sure, it still isn't as healthy as a quinoa bowl, but if it lets me enjoy fast food without eating fast-food meat, it's a win in my book. Now if only someone can create a believable plant-based chicken finger, I'll be set for life.
Recommended by Heather Eastman, senior content editor

'Tis the season, and for many of us that means a season of travel. If you've got visions of four-hour layovers and cramped car rides dancing through your head, you'll need the right gear to get through the journey.
The new Bodybuilding.com OGIO Rogue Pack is as perfectly functional for travel as it is for the gym. It has everything the weary wanderer needs in a go-anywhere bag: Plenty of storage for gifts, snacks, and that extra pair of socks; a laptop sleeve so you can watch movies (or sneak in a video workout) when you're stranded at the airport; and dual beverage holders for your protein shakes once you clear TSA.
Best of all, the blue Bodybuilding.com logo ensures your bag is easy to spot, whether on the baggage carousel or in the locker room. Once you make it your go-to pack, you'll never leave home without it!