To some people, the idea of 'protein chocolate' is a bit… out there. You might ask, "why combine a supplement like protein with a yummy dessert like chocolate?" Why not? By combining protein with chocolate, you end up with a sweet treat that's more filling and better for you. You can make your own protein chocolate using any type of chocolate you like: white, dark, milk, vegan, sugar free…anything goes.
All you need for this recipe is your favorite chocolate bar, a scoop of whey protein, and your favorite extras (ideally nuts, but seeds or dried fruit work, too). Even if you're thinking, "I'd rather just have some chicken and a bit of regular chocolate on the side, thanks," give this a shot anyway, okay? It's fun! Plus, trying it will inspire you to customize your own perfect slab of chocolatey deliciousness.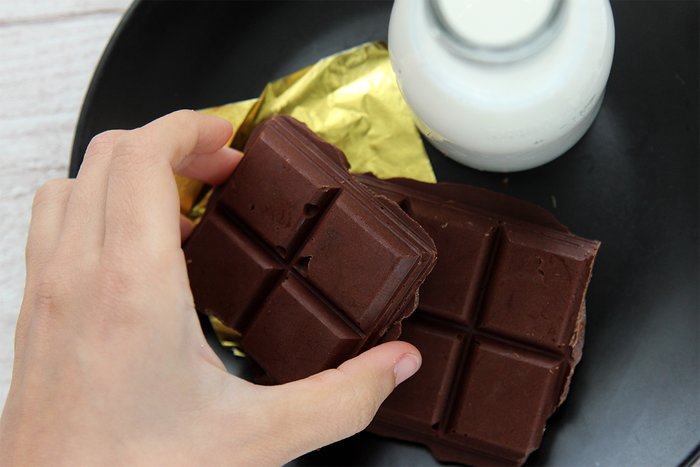 Ingredients
Directions
Melt your chocolate.
Once the chocolate has melted, quickly whisk in whey and nuts.
Pour mixture into a chocolate mold or a tray lined with baking paper.
Let it set up in the fridge for a couple of hours, or the freezer for 30 minutes.
Nutrition Facts
Serving size: 15 g
Recipe yields: 10 servings                                                                              
Calories: 48
Fat: 3 g
Carbs: 2 g
Protein: 3 g