It seems kale is everywhere, but many people still shy away from this leafy, vitamin-packed superfood. Yet, as celebrity chef Robert Irvine explains, this may have more to do with kale's tough texture than with its taste and health benefits.
"Unlike lettuce, when you try to eat whole kale leaves, you're chewing forever," explains Irvine. "To avoid this, cut the kale down into very small pieces before making your salad."
Fresh, seasonal orange segments are a healthier alternative to their sugar-laden canned cousins, and the fresh herbs and bright red tomatoes are a great way of adding a beautiful burst of color and flavor without adding calories.
Top off your kale salad with simple grilled chicken thighs and a homemade honey mustard dressing, and you have a light and healthy alternative to save you from heavy winter meals.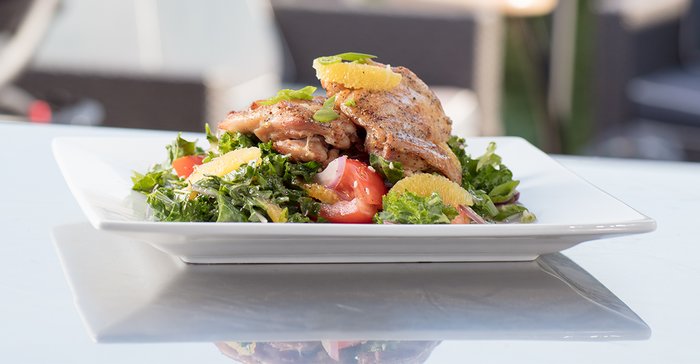 Honey Mustard Dressing
This tangy dressing from chef Robert Irvine is the perfect way to spice up your salad.