Cellucor started in 2002 as an exclusive, premium, and innovative supplement brand aimed at solving a classic retail problem: Big, legacy brands were dumbing down their formulas and being sold everywhere, at inconsistent prices. For customers it was difficult to feel like you had a special product or a complete line of products that was unique, and that would actually drive results. 
Cellucor grew fast from there building out a great team of market reps to help educate people about the products, put samples in hands, and build relationships. They invested in people and let the products speak for themselves. Backed by 20 years of sports nutrition expertise, they have raised the bar with an innovative selection of supplements.
Products
Cellucor's most popular product continues to be the C4 Original Pre-Workout. This all-in-one pre lives up to its reputation with a classic formula designed to not only deliver explosive workouts, but also build lean muscle mass & increase strength. However, Cellucor goes so much further than just one product. 

The next evolution of C4 is part art, part science, and a couple heaping scoops of obsession. C4 Dynasty is an extreme pre-workout only Cellucor could make. As the pioneers of pre-workout performance and the master of explosive energy, C4 Dynasty combines 10 years of cutting-edge innovation, industry research, and expertise. Pre-workout is their domain, and C4 Dynasty is King.

Alpha Amino to has been tailored to include a well-studied 2:1:1 BCAA ratio for optimal performance in addition to essential amino acids and a Hydration Blend to fully support your recovery. Whether you're just starting out, or ready to reach that next level, Alpha Amino will support you throughout your entire journey. Be ready and recovered for whatever tomorrow brings.

Regardless of your goal – be it muscle building or weight loss, healthy testosterone levels can be a key factor in amplifying your results. With the perfect synergy of testosterone and GH support in every formula, P6 Ultimate GH can help to make sure that you leave no results on the table. Featuring clinically studied dosages of L-Arginine Pyroglutamate, L-Lysine HCL and Velvet Ben, alongside patented ingredients PrimaVie® shilajit, elevATP®, and LJ100®, every serving delivers the most comprehensive testosterone and GH support formula on the market. And with the inclusion of 3,3'-Diindolylmethane (DIM), they've also included key support for healthy estrogen metabolism.*
Where are they going next? 
Social is the name of the game right now for the brand. They have built a killer community of athletes, trainers, and influencers to connect customers to the supplements, motivation, and education they need to reach their goals. 
With over 20 years of expertise in driving innovative, hard-hitting formulas, it's not surprising that Cellucor has a few more tricks up their sleeves with supplementation. There are always new formulas on the horizon to help users get to the next level in their training and performance, and at Bodybuilding.com we're excited to see them come to life! 
Looking for a serious challenge?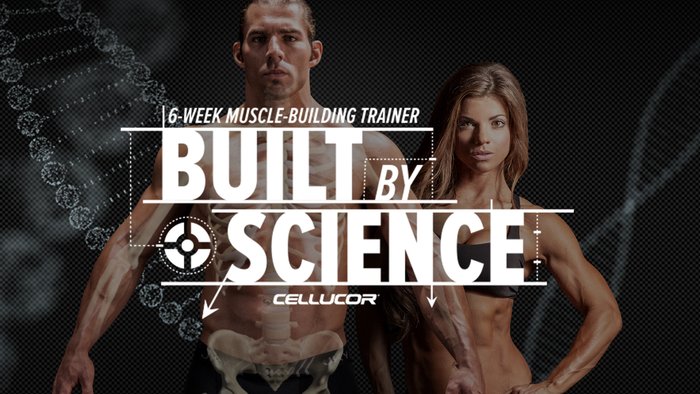 Check out the Cellucor 6-Week Built By Science Trainer BodyFit program. This in-depth training plan follows a five-day split that is broken into two phases: Build Muscle and Strength Development.