Winter is the season of all things warm and cozy, and nothing says "holiday" better than baked goods fresh from the oven. Enjoy your dessert without worrying about your waistline by whipping up these guilt-free treats!
From sugar cookies to bundt cake to cinnamon rolls, we've got you covered.
1. Frosted Protein Sugar Cookies 
How about some frosted protein sugar cookies that taste like the real deal but only have one gram of sugar per cookie? Practically sugar-free sugar cookies seems like an oxymoron, doesn't it? Well, now you can make it a reality. 
Each of these full-sized soft-baked cookies is just under 80 calories with 6 grams of protein and 6 grams of net carbs. At just under 5 grams per cookie, these aren't exactly "low-fat," but they're perfect for a treat. Even if you're on a strict diet, you can easily fit in two or three of these "healthified" sugar cookies without blowing your nutrition. 
Did I mention they're soft with just the right amount of bite, and that the frosting is to die for? What are you waiting for? Whip these up!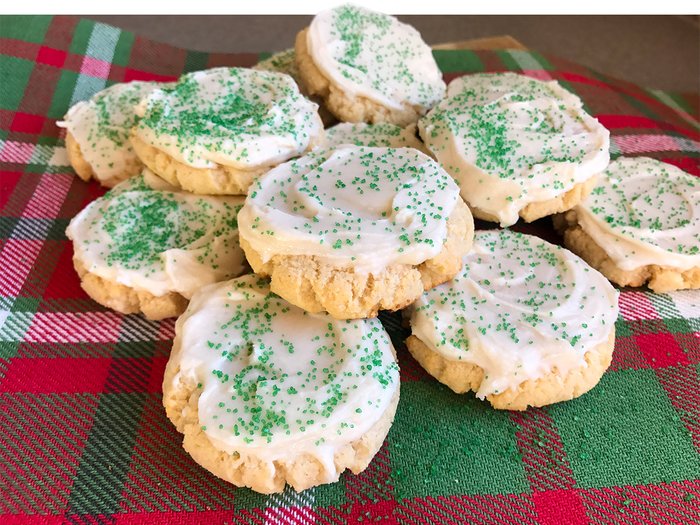 2. Cranberry Spice Protein Bundt Cake
This here is my first-ever protein-packed bundt cake! I was worried it would turn out too dry or not dense enough, but I was wrong; it's absolutely divine. Everything from the moist spiced cake and tart cranberries to the rich rum-flavored glaze packs a punch. 
It's the perfect holiday treat to share with friends and family, because they'll never guess it's low in sugar and high in protein. Seriously, this cake is so delicious it didn't even last a day at our house!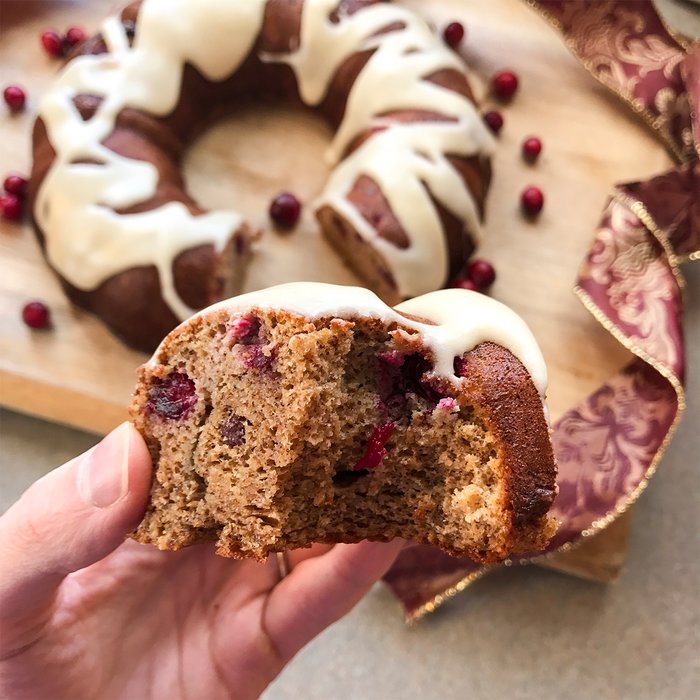 3. Baked Protein Cinnamon Rolls
There are so many things to love about these cinnamon rolls: the macros, the short prep time, the oversized portion, and of course, the flavor! These beauties are less than 250 calories with 16-23 grams of protein each, depending whether you choose the sugar-free buttercream or cream cheese protein frosting. 
Because there's no yeast in this recipe, you can have warm cinnamon rolls on your table in 30 minutes or less. The texture is doughy with firm edges, just like you'd expect from a fresh-baked cinnamon roll, and the flavor...oh my freaking wow, the flavor!
Let's just say you'll never miss the real deal again.