yohimbe
Yohimbe Guide
Introduction To Yohimbe
Watch this quick video to get the scoop on Yohimbe!
Go Fat-Free With Yohimbe*
THE DIETER'S CHOICE FOR SHREDDED SUPPORT*
Yohimbe, which comes from the bark of a tree that is found in West Africa, is one of the top supplements to use when you want to take fat burning to a new level.*
When consumed, the body converts Yohimbe to Yohimbine, and assimilates it into the bloodstream. Yohimbine, along with many other alkaloids derived from Yohimbe, work to support a variety of areas such as:
Fat loss*

Antioxidant support*
Read on to learn more about how to incorporate Yohimbe in your fitness goals!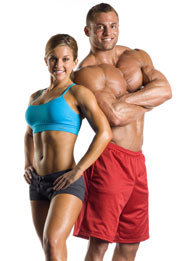 Get Dialed In*
MAXIMIZE YOUR FAT-BURNING POTENTIAL WITH YOHIMBE*
Yohimbe supports vasodilation in the body, allowing more blood and oxygen to pass through all the tissues.* The oxygen flow can also be used for your training, as blood and oxygen flow is good for exercise endurance.
Yohimbe is also a great supplement to take if you're on a fat loss plan, because it is designed to support your body's metabolism and fight the storage of unwanted fat.* Yohimbe may also play a supporting role in fighting free radicals.*
Read on to learn more about who can benefit from using Yohimbe!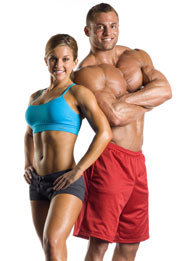 Enhance Your Energy Levels*
FIRE UP YOUR FURNACE TO TORCH FAT*
Anyone looking to lose fat or get energy for their workouts can find a use for Yohimbe.* Additionally, you can use Yohimbe to support healthy blood flow.* Yohimbe may also support a healthy feeling and mood!*
Read on to learn more about how to use Yohimbe in your daily supplementation.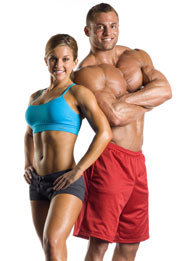 Peak Performance*
TIPS ON MAXIMIZING YOHIMBE'S BENEFITS
You will commonly find Yohimbe stacked with other ingredients in a variety of products, so always make sure to follow the package dosage directions for best results. No specific dosage recommendation has been established for Yohimbe, so always follow the package directions for safe and effective use.
Remember to consult a physician before taking Yohimbe if you are currently on any anti-depressant medication, and be wary of taking Yohimbe alongside foods that contain Tyramine such as cheese, liver, and red wine.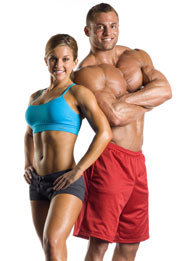 Featured Product
Buy 1 Get 1 Free!
Extreme Energy Now!*
Burn Fat & Increase Energy!*
Servings: 6
Price Per Serving: $1.99
40% Off
$19.74
$11.94
In Stock
1-20 of

56

Results
---
Sort By:
---
Show:
* These statements have not been evaluated by the Food and Drug Administration. This product is not intended to diagnose, treat, cure, or prevent any disease.
1-20 of

56

Results
---
Sort By:
---
Show: