Mexican Wild Yam Guide
Introduction To Mexican Wild Yam
Watch this quick video to get the scoop on mexican wild yam!
Women Go Wild For Mexican Wild Yam
SUPPORT YOUR WOMANLY BODY
Mexican Wild Yam is derived from the root of a plant that grows primarily in Central/South American and China.
Mexican Wild Yam has been used for centuries, and is thought to support the production of progesterone in the body, thereby promoting healthy reproductive function and menstruation in women.*
The Mexican Wild Yam is also thought to have health benefits by supporting overall liver health and fighting stress via maintaining healthy blood cholesterol and blood pressure levels that are already within normal ranges.*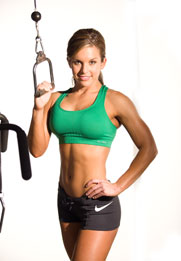 1-5 of

5

Results
---
Sort By:
---
Show:
* These statements have not been evaluated by the Food and Drug Administration. This product is not intended to diagnose, treat, cure, or prevent any disease.
1-5 of

5

Results
---
Sort By:
---
Show: