St. Johns Wort Guide
Introduction To St. John's Wort
Watch this quick video to get the scoop on St. John's wort!
Practice Mind Control To Get Ripped
ST. JOHN'S WORT PROMOTES HEALTHY MOOD*
St. John's Wort is an herb that has been widely used for over 400 years and is grown all over the world.
St. John's Wort may support healthy mood and promote overall wellness.* If you're looking to slim down, then St. John's Wort may help with your weight loss goal.* St. John's Wort may reduce the drive to eat by potentially boosting serotonin levels in the body.* St. John's Wort's benefits may help you stick with your calorie reduced diet.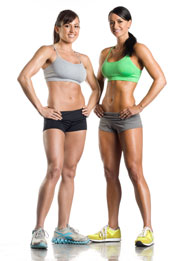 1-5 of

5

Results
---
Sort By:
---
Show:
* These statements have not been evaluated by the Food and Drug Administration. This product is not intended to diagnose, treat, cure, or prevent any disease.
1-5 of

5

Results
---
Sort By:
---
Show: