Women's Multivitamins Guide
Introduction To Women's Multivitamins
Watch this quick video to get the scoop on women's multivitamin!
Supporting Women's Welfare
WOMEN'S MULTI: CUSTOM CRAFTED FOR THE FEMALE BODY
When you're balancing a fitness plan with a busy lifestyle, nothing is more important than making sure your body has all the key nutrients needed to keep healthy during your day to day activities.
Unfortunately, many women may fall short of these important vitamins and minerals. There is a key group of nutrients that are needed by the female body in order to maintain healthy overall function. Take care of your body so your body can take care of you.
Women's multi-vitamins have been specially formulated to support the female body. No longer do you have to worry about forgetting to get those important ingredients completely from your prepared meals - make your nutrient intake more complete for a healthier body with women's multi-vitamins.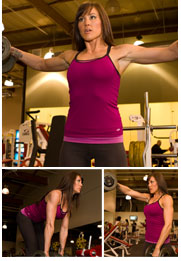 Multivitamins With Women In Mind
TOTAL BODY HEALTH, INSIDE AND OUT*
If you're not paying attention to the foods you eat, chances are you might be short on some important nutrients, so put your mind at ease by taking a women's multi-vitamin! Some of the areas women's multi-vitamins are designed to support include:
Daily vitamin and mineral requirements*

Healthy energy levels*

A healthy immune system*

Fighting free radicals*

Bone, skin and hormone support*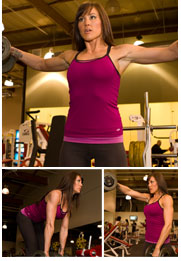 Foundational Support For The Female
WOMEN'S MULTIVITAMINS ARE FORMULATED FOR FEMALES
Don't make the mistake of thinking that you only need to use a multi-vitamin if you aren't paying attention to your diet. Many women living healthy and active lifestyles are still missing the key nutrients their body needs to function effectively on a daily basis.
Women's multi-vitamins are packed full of the vitamins and minerals designed to support female health and wellness. Because a multi-vitamin contains some of the most important but basic ingredients for health and fitness, you can use it to burn fat, build muscle, fight illness, or simply stay healthy!*
Supplement with a women's multi-vitamin to build a strong foundation for any fitness goal!*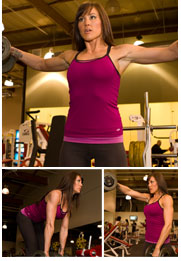 Ladies, You Deserve The Best From Your Supplements
GREAT TIPS, BETTER RESULTS
For best results from your women's multi-vitamin, be sure that you are taking it on a daily basis. Having the proper amounts of vitamins and minerals every day is important - a gap in your supplementation can be a stop light for your nutrition and fitness goals, so stay on track!
As always, follow the directions on the package of any product. Some multivitamins are designed to be taken once a day, some multiple times a day. Follow the directions to get the best results!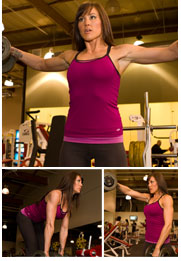 Featured Product
Nourishing Fulfillment Of Every Woman's Needs!
Whole-Food Complexed Multi-Vitamin With Herbs & Minerals!
Servings: 48
Price Per Serving: $0.50
40% Off
$39.95
$23.97
In Stock
1-20 of

30

Results
---
Sort By:
---
Show:
* These statements have not been evaluated by the Food and Drug Administration. This product is not intended to diagnose, treat, cure, or prevent any disease.
1-20 of

30

Results
---
Sort By:
---
Show:
Categories Index