vinpocetine
UNUSED CATEGORY Guide
Introduction To Vinpocetine
Watch this quick video to get the scoop on vinpocetine!
Make Sure You Take Care Of Upstairs!
BOOST YOUR BRAIN WITH VINPOCETINE*
Vinpocetine is derived from vincamine in the periwinkle plant, and is thought to have many positive effects on the brain and body by supporting healthy blood circulation and oxygen flow to the brain.*
Vinpocetine also possesses powerful antioxidant properties and may enhance the delivery of glucose to the brain for energy.*
Athletes or fitness enthusiasts looking to optimize focus and memory should consider supplementing with vinpocetine.* Vinpocetine may also assist with fat loss by serving as an awesome thermogenic!*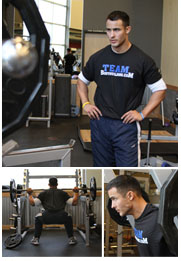 All UNUSED CATEGORY Products
* These statements have not been evaluated by the Food and Drug Administration. This product is not intended to diagnose, treat, cure, or prevent any disease.