SciVation
Scivation is committed to providing our consumers with high-quality, research-supported products to enhance performance and quality of life.*
SciVation Guide
Scivation™
Building Better Bodies Through Science and Innovation
Scivation™ is a performance nutrition and dietary supplement company committed to developing products of unparalleled quality using only fully efficacious amounts of active ingredients that are supported by science. All products developed by Scivation™ are manufactured under strict current Good Manufacturing Practices (cGMP) conditions, undergo rigorous third-party analytical testing well beyond what is minimally required within the industry, and, beginning in 2012, select products will be third-party tested to ensure no presence of WADA banned substances.
Scivation™ actively supports university research in the field of exercise science and applied biochemistry through numerous laboratory grants and donations, and is an industry leader in providing applicable, expert information to consumers on the path to living their best life, full of health, fitness, confidence and vitality.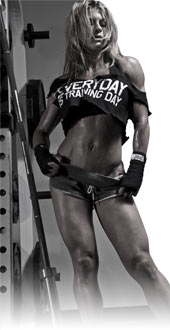 The Scivation™ Difference
At Scivation™, we are passionate about our job because our job is our passion. The men and women who run Scivation™ on a daily basis have committed their lives to the principles of health and fitness. While most supplement companies have a team of well-dressed marketing guys calling the shots and a roster of highly-paid athletes to be their public face, the Scivation™ staff is living the lifestyle you'd expect of a company devoted to building better bodies. We're the ones you see every morning in the gym, at the track or on the road. Members of our staff win bodybuilding contests, set powerlifting records and compete on some of the biggest stages in the industry.
What does this mean to you? We conceive, create and deliver the performance nutrition supplements you need because we are you. At Scivation™, every product is guaranteed to be 100% pure with absolutely no excuses and zero hypocrisy. Just the way you expect.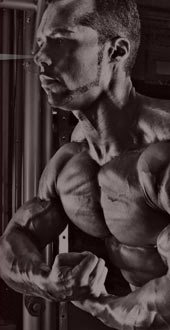 DEREK CHARLEBOIS
Director of R&D/Marketing
Derek Charlebois is the creator and director of Team Scivation, a free customized personal training and nutrition program that has helped 1000's of members. Derek has also published several training articles in leading magazine and won three NOC Natural Bodybuilding titles in 2011.
Visit Derek's BodySpace

DR. LAYNE NORTON
Research Consultant
Dr. Layne Norton, PhD is a highly published protein researcher who cut his teeth in one of the most esteemed protein labs in the country. Combining brains with brawn, he is also an IFPA and NGA natural pro bodybuilder and holds an Elite raw total in powerlifting.
Visit Layne's BodySpace

ROB MORAN
VP of Administration
Rob serves as the primary point of contact for Scivation's sales partners, customer service and quality control. Rob is also a serious natural bodybuilder, who recently won the 2010 Lightweight Class and Overall title at the WNBF California Natural Nationals.
Visit Rob's BodySpace

DR. CHRIS LOCKWOOD
(AP Nutrition, LLC) - Consultant
Dr. Chris Lockwood, PhD is the mastermind behind the recent improvements at Scivation, spearheading efforts to source new raw materials, formulate cutting-edge products and embed accountability into the brand through third-party product testing and use of WADA-approved facilities.
Intra-Workout Catalyst!
Scivation XTEND™ is one of the world's most advanced, sugar-fee, carb-free, intra-workout BCAA supplements! The product that spawned a whole category of copycats has recently been improved with enhanced mixability, updated flavor systems and a cutting-edge electrolyte blend that will help you train longer and stronger.*
7000 mg of BCAAs in a research-supported ratio

2500 mg of Glutamine

1000 mg of bonded Citrulline Malate

0g Sugar, 0g Carbs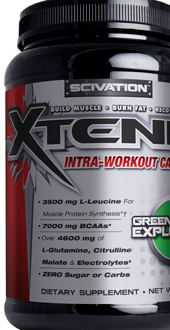 Intensity - Energy - Volume*
Scivation Novem is a pre-workout formula that supports your quest to achieve the training sessions of your life.* Novem contains a moderate amount of stimulating caffeine but then is brilliantly combined with synergistic agents such as creatine, NAC, beta-alanine and more to promote an unbelievably powerful nervous-system potentiating effect.*
Break new ground with the Muscle Power Blend*

Support hard training with the Mental and Physical Energy Booster Blend*

Help spare your hard-earned gains with the Muscle Protector Blend*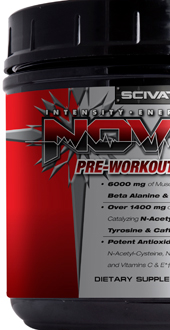 Buy 1 Get Bonus Item 50% OFF! For a limited time, buy 1 SciVation Psycho, 306 Grams in the flavor of your choice & get 1 PrimaForce Yohimbine HCl, 90 Capsules 50% Off! Hurry while supplies last! Add both items to your cart and the discount will automatically be applied.
See discounted Subtotal when viewing your cart.
Limit 1 Per Order.
* These statements have not been evaluated by the Food and Drug Administration. This product is not intended to diagnose, treat, cure, or prevent any disease.