stevia
Stevia Guide
Introduction To Stevia
Watch this quick video to get the scoop on stevia!
Time To Sweeten The Deal
ADD STEVIA TO YOUR HEALTHY DIET
Stevia is extracted from the leaves of stevia rebaudiana, a shrub that grows in tropical and subtropical regions all over the world.
As a supplement, stevia comes in liquid and powder form, and is a great natural alternative to sugar. You can cook with it or use it in beverages for sweet and healthy nutrition.
Stevia may also support:
Mental acuity*

Healthy energy*

Skin health*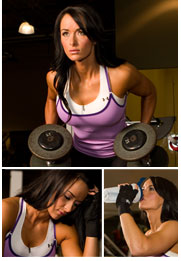 1-8 of

8

Results
---
Sort By:
---
Show:
* These statements have not been evaluated by the Food and Drug Administration. This product is not intended to diagnose, treat, cure, or prevent any disease.
1-8 of

8

Results
---
Sort By:
---
Show: