Sports Nutrition& Workout

Support
Sports Nutrition & Workout Support Guide
Introduction to Sports Nutrition Supplements
Watch this quick video to get the scoop on Sports Nutrition Supplements!
Unleash Your Inner Athlete
MAXIMIZE SPEED, ENDURANCE AND AGILITY*
Whether on a professional team or at a pick-up basketball game, getting proper sports nutrition supplementation may be an important factor for anyone looking perform confidently and consistently.
Sports nutrition supplements are used to assist the following goals:
Increasing muscle size and strength*

Endurance capacity*

Oxygen uptake*

Efficient recovery*

Mental acuity and focus*
Use this guide and get prepared to find the right sports nutrition supplements for you!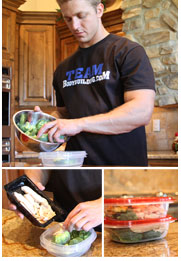 Annihilate The Competition
SPORTS PERFORMANCE SUPPS FOR THE SERIOUS ATHLETE*
Having strength and power is important for maintaining a competitive edge in any sport. With the right arsenal of sports nutrition supplements, you'll provide your body with the best ingredients to support your muscle building mission.* Building muscle is important for helping:
Speed

Power

Agility

Endurance
Any serious athlete looking to improve performance needs the best sports nutrition supplements to power through the competition!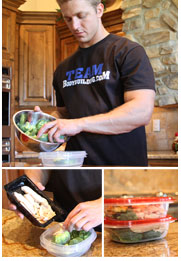 Fight Fatigue The Right Way*
ENERGY PRODUCTS TO ELEVATE YOUR ENDURANCE*
If you're involved in an endurance-heavy sport, fatigue is going to be a huge barrier to your performance. As soon as fatigue sets in, performance is the first to become vulnerable.
That's where our endurance and energy sports nutrition supplements step in. They are designed to provide your body with key ingredients to encourage energy output and fight fatigue. When you need to get your game on, endurance and energy sports nutrition products will be there for you.
Some of these key ingredients include: creatine, carbohydrates, ribose, and nitric oxide. Check out these awesome ingredients and don't stop until the fans go home!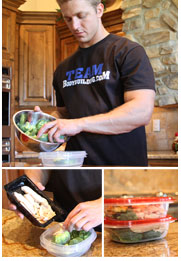 Put A Spring In Your Step
IMPACT YOUR GAME, NOT YOUR JOINTS
For those participating in high-impact sports, taking good care of your joints is crucial. Constant wear and tear on joints can quickly lead to injury, so help your joints support you with joint support sports nutrition supplements.
Some popular ingredients found in joint support products include: Glucosamine, MSM, Chondroitin, and Turmeric, and Bosswelia. These ingredients may help in restoring cartilage, lubricating joints, and maintaining the structural integrity of bone cells.* Keep your joints healthy, keep playing your sport!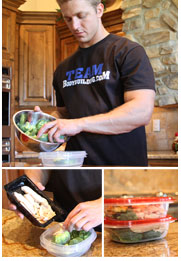 Minimize Muscle Breakdown*
REPAIR AND REPLENISH WITH RECOVERY PRODUCTS*
Athletes don't have time to be resting on the couch for days between games. Using recovery sports nutrition supplements on a daily basis will keep your body consistently supplied with important ingredients, so you can get back in the game as fast as possible! Recovery products can be used to support:
Combating muscle soreness*

Replenishing muscle glycogen stores*

Fast protein synthesis*

Minimizing muscle breakdown*
Choose from great recovery products such as protein powder, BCAA's, Glutamine, and Creatine Monohydrate for more game time and less down time!*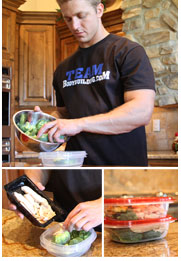 Don't Get Caught Out Of Breath*
FIGHT FATIGUE AND ENCOURAGE OXYGEN FLOW*
If you're involved in a sport that has you on the go at all times, nitric oxide sports nutrition supplements are for you. By promoting dilation of blood vessels, allowing more oxygen to get into those working muscle cells, you may fight fatigue and work harder!*
Any serious athlete who works out at any level of intensity will really appreciate having these products on their side. Oxygen flow in the body is crucial for endurance and efficiency, and you will find that most N.O. products contain one of the following:
L-Arginine - the precursor to the production of nitric oxide

AAKG - L-Arginine combined with Alpha-Ketoglutarate for fast absorption
Feel the flow with one of these great nitric oxide products!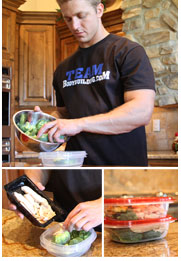 Main Sports Nutrition & Workout Support Categories
Getting sufficient protein is a must if you want to maximize your results. Protein supplements can make it easier!
Go to Protein...
Fuel your body during intense training sessions and support recovery with the best selection of during workout supplements!*
Go to During Workout...
Promote strength, power, and lean muscle with creatine - the biggest selection of creatine products at the best prices!*
Go to Creatine...
Let us supp you right! Our fitness experts have put together synergistic supplement combinations great for any goal -- get the right stack for you!
Go to Supplement Stacks...
Other Sports Nutrition & Workout Support Categories
Categories Index